March 24, 2016
Yesterday, we had hung some of our shorts and swim suits on the balcony outside to dry. This morning, when we woke up and looked outside there was only one item out of four left on the balcony (we're on the 2nd floor). The palm trees were swaying and it was super windy outside. We looked outside and saw my sister's shorts on the roof top below, Noel's swim trunks on the ground and Tim's shorts weren't anywhere in sight. Tim went down to find his shorts which had been blown about 30 meters away on the first level. Then Tim climbed off our balcony to the roof to get my sister's shorts (probably not the best idea). We learned our lesson about Kenting weather: it changes really quickly. Today's temperature dropped almost 10 degrees Celsius and with the wind blowing it felt significantly colder than 20 degrees out.
Here are some pictures from breakfast:
After breakfast, we got changed and headed to the covered jacuzzi area. The jacuzzi area pool is set at about 34 degrees and has different jets everywhere, including ones that spray down to massage your shoulders. This area was the only part of the pool area that was busy. In the pools here you need to wear a swim cap. If you don't have one, you can borrow one from the hotel. Many locals had their own that matched their swim suits.
To get to our resort in Kenting, we took their shuttle from Zuoying Station in Kaohsiung. I had booked the shuttle about three weeks before but forgot to ask to reserve seats back to Kaohsiung on Friday. When we arrived at the resort to check in, we told them we wanted to book a shuttle back and they said the shuttle was full and that we would have to take a bus in town which takes an hour longer and costs more. I felt really bad for dropping the ball on this. We had done more research on the other bus we had to take but today as we went out for lunch, I told Tim to just ask the front desk again if there was any room for us. I said, I think today is our lucky day, maybe some people decided to go home earlier or stay longer. Tim went to go ask and we were in luck, they had room for us! They even gave us the round trip rate of 500 NT = $20 CAD, only 100 NT more than the one way fare (which is not posted on their website… their website needs some work), so we only had to pay the different from our one way fare we already paid. This was the best news we had all day! A shorter bus ride, more convenient and a lot cheaper (the other bus would have been 418 NT = $17 CAD one way).
With that great news, we headed for celebratory lunch at McDonald's. Asian McDonald's have fried chicken! The prices at McDonald's in Taiwan is a bit cheaper than at home. A Big Mac is only 69 NT = $2.80 CAD, where as it would be around $5 CAD in Vancouver. The best thing we have discovered at McDonald's in Taiwan are their black sesame McFlurries (Tim: and sundaes). They mix black sesame paste with crunchy rice-crispy-like bits; no wonder it's advertised at their number one seller.
We walked around the beach after lunch and then eventually made our way back to the room. It was Nate's nap time and as it turned out, it was mine as well. Earlier in the day, Tim signed us up for an archery class at 4pm, but I stayed back to watch over Nate while Tim went with my sister and Noel.  They came back after an hour saying they had fun. Nate didn't wake up from his nap until around 6:30pm. We were deciding what to do for dinner since it was really windy out and we didn't want to eat night market food tonight. My sister and I went to check out the restaurant downstairs and decided to just stay in tonight.
The main restaurant here is where breakfast is served, buffet style. The restaurant is called "Aegean Restaurant", which had a mixture of Western and Asian options, a good selection of cold seafood, and a carving station.
It was 693 NT = $27.60 CAD per person (weekday price), which is like a North American priced buffet. They had a Filipino trio band playing live music during dinner, which Nate enjoyed listening to. We all enjoyed dinner as there were a lot of vegetables (which really hit the spot) and western options (Tim and I were craving pasta for a while). The seafood was a nice treat since the seafood at the night market was overpriced for tourists -ie. 3 scallops on a skewer for 200 NT = $8 CAD.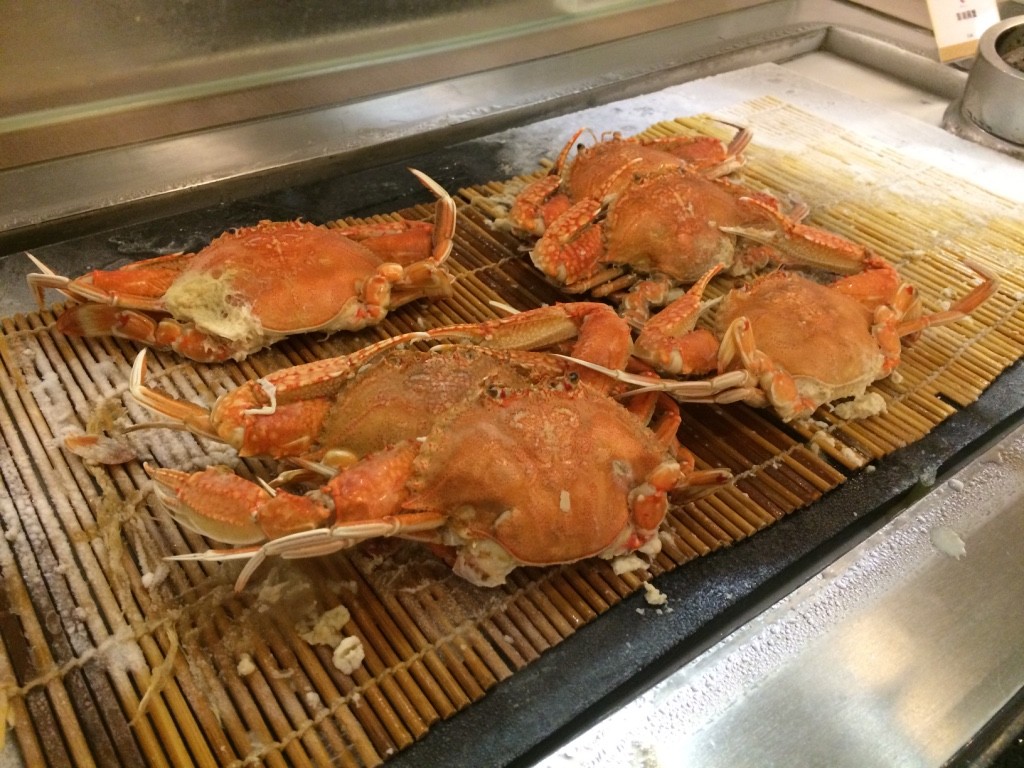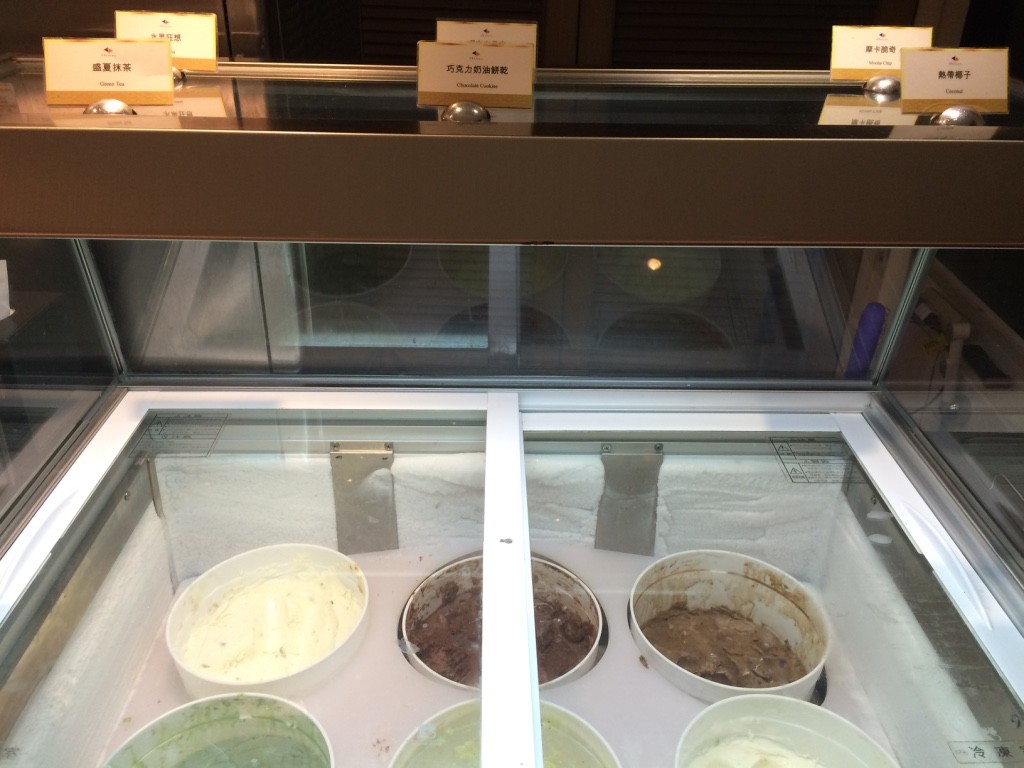 We took our time and enjoyed our nice dinner. My sister, Noel, and Nate treated us tonight as a thank you for "showing them around Taiwan". It was the most uncomfortably full Tim and I have been since being on this trip.
Time to sleep, tomorrow will be a longer day because we have to travel back up to Taipei. At least now we don't have to worry about the bus to Kaohsiung!
Steps today: 13,500