July 14, 2016
After such a beautiful day yesterday, we woke up to another spell of torrential rainfall. This time it lasted longer than any other day so we caught up on some TV (Amazing Race Canada was in Vietnam!) and Tim worked on our spending summary for the trip. We were glad that we decided to take the scooter out yesterday rather than wait until today.
The sun finally came out so we got changed into our swimsuits, had lunch at the restaurant, and lounged by the pool for the rest of the afternoon. The sun was literally setting on our last day and afternoon in paradise (Tim: "paradise"). When we get back home, we'll need to do some serious thinking about what we want to do this Fall – Travel more? Stay in Vancouver? Set up camp somewhere and work remotely?
After the pool, I got a manicure and pedicure done at the spa ($11 USD for both thanks to the 50% discount). They didn't have too many colours to choose from but they did a good job of cleaning everything up. I rarely get my nails done in Vancouver (only for special occasions) so it was a nice treat and at such a good price I couldn't pass it up. After I was done, I went back to the room to get Tim for dinner.
We shared a bun cha (our favourite dish here, can refer to Day 134 for the picture) and spring rolls. When we get home, I don't think I'll be eating Vietnamese or SE Asian food for a while. I already veto'ed a friend's request to go to Mr. Red's (North Vietnamese restaurant).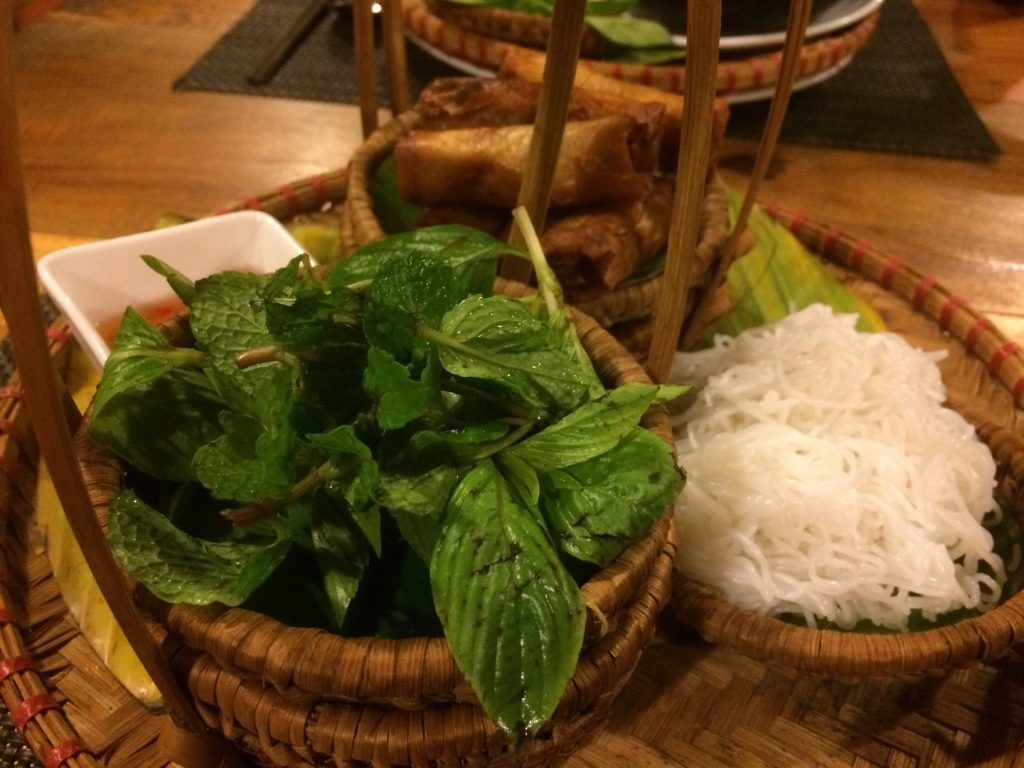 Our last activity for the night were massages. Tim got a Thai massage ($15 USD) and I just got a foot/leg massage ($10 USD) because my back was a bit burnt from the beach. They gave us a free facial mask and my lady gave me a nice head massage after. When I was done, Tim's lady was concerned because Tim's eczema was acting up. They tried to use Google Translate to tell him to go to the drugstore tomorrow to get medicine for his skin. They told him not to go into the water or the ocean any more.
The rest of the night was spent packing up. We're getting really good at packing very quickly. It's hitting us that we'll be back home very soon.
Steps Today: 2,500