May 10, 2016
Each morning we seem to wake up around 9:45am. We can't seem to get over the 2 hour jet lag from being in Asia for 2 months. We're both feeling a tad under the weather so being able to take it easy is helping. Or maybe our bodies realize we aren't on the go and that we are, and will be, around doctors for a good chunk of our Australia leg.
We finished off most of our groceries for lunch today and did a couple more bookings for Australia. We booked a flight from Sydney to New Zealand on Air Emirates' A380, the price of the ticket was only $10 more expensive than flying Virgin Air. We're both looking forward to flying Emirates since we don't get the opportunity very often (Tim: and more importantly, to fly on an A380).
Our plan for today was to explore the Fitzroy area of Melbourne. Fitzroy is an area north of downtown and is about a 10 minute tram ride from the apartment. We were there at night while eating at the Napier, but we weren't able to see much else. The area is known for its boutique shops and cafes, making it the most hipster area of Melbourne (and probably the Southern Hemisphere).
We took the tram down and started walking along Gertrude Street and ended up finding the Museum of Melbourne and the Royal Exhibition Building. The Royal Exhibition Building is a beautiful Victorian World Heritage building.
We walked through Fitzroy, going down Brunswick, Smith, and Johnston Street. The Fitzroy area reminds me of the Capitol Hill area in Seattle. Very hipster and has a certain grunge feel to it.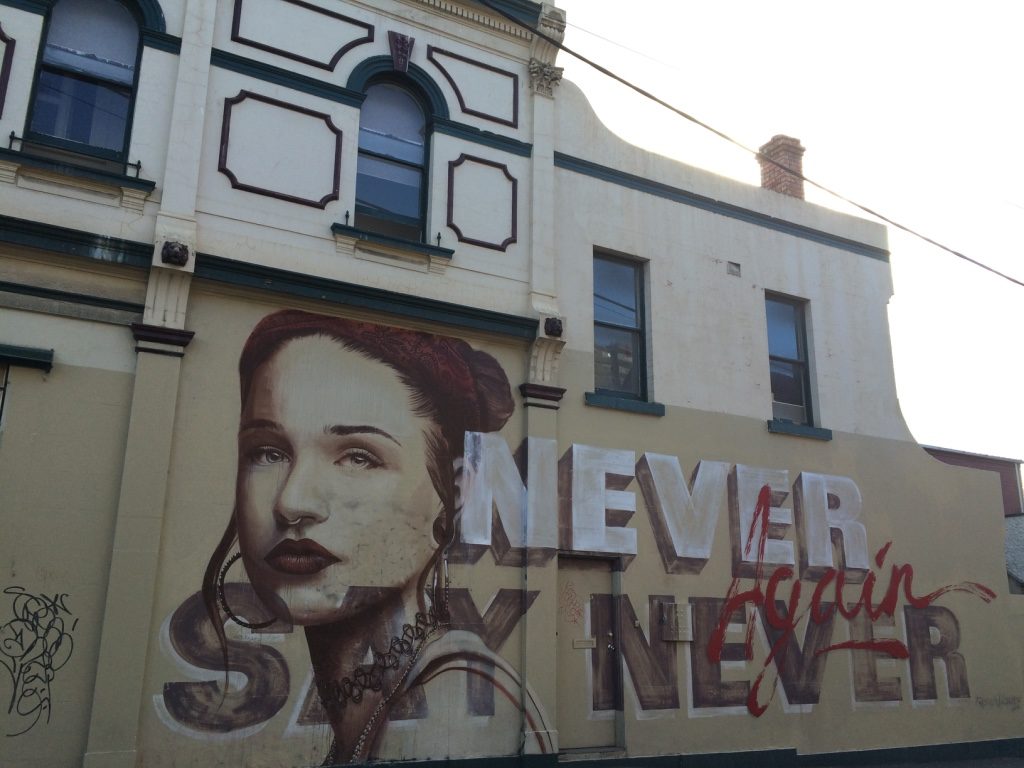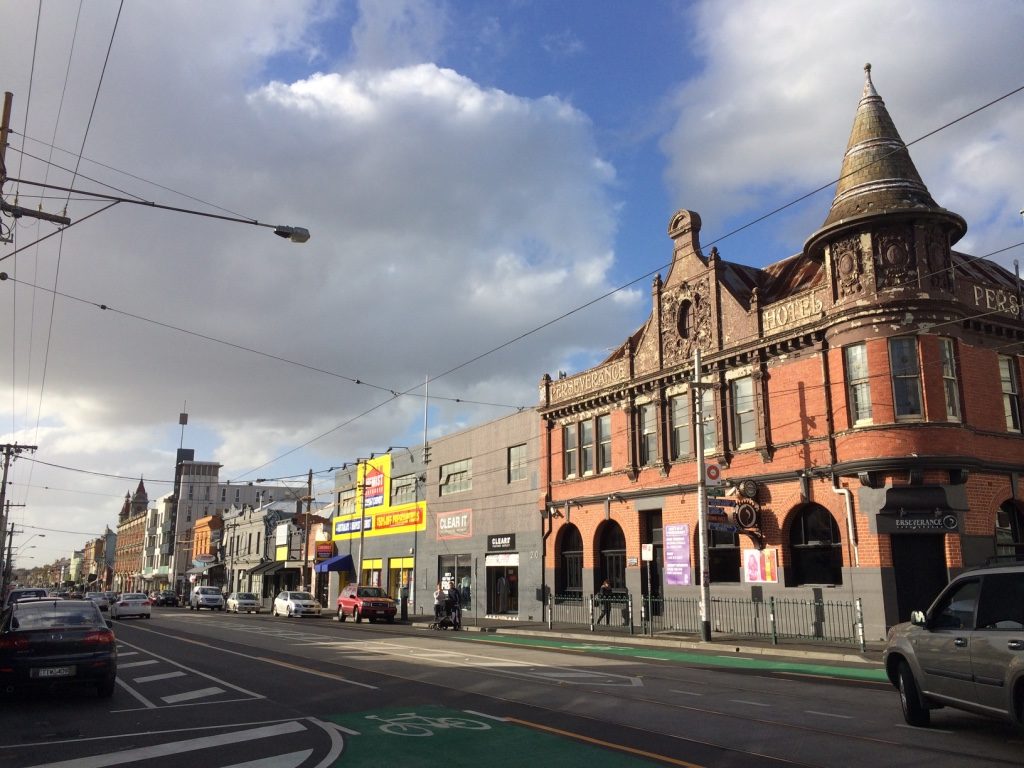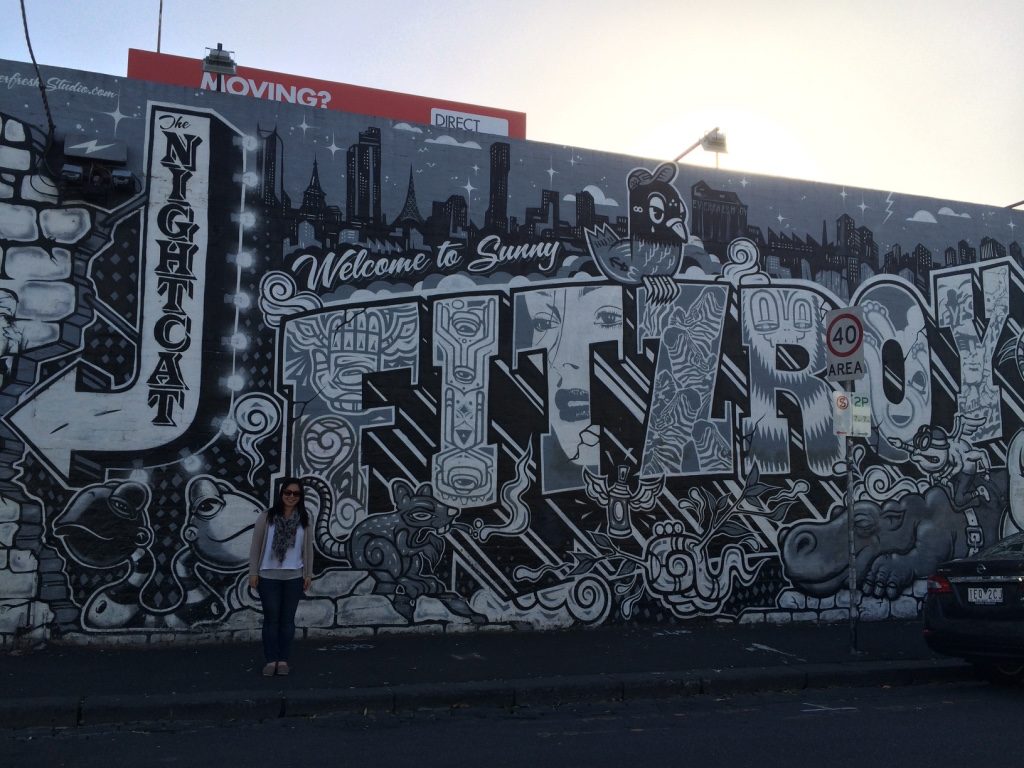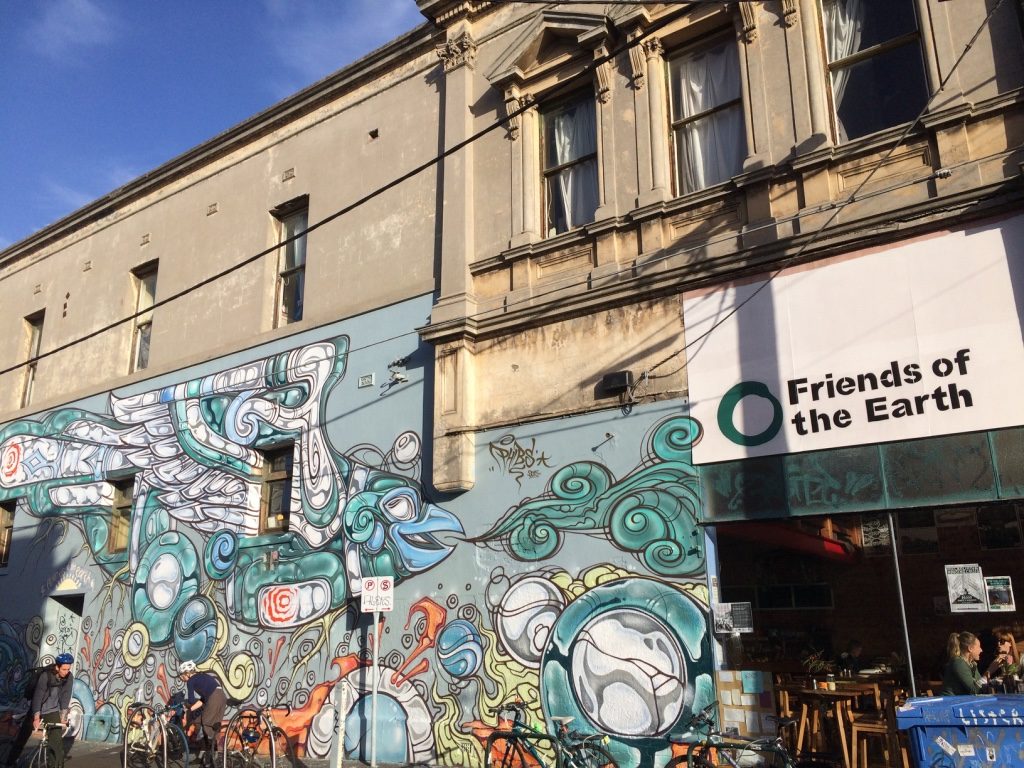 There are a lot of neat restaurants and small coffee shops in the area. A lot of the boutiques and some restaurants were closed on Tuesdays so the streets also seemed a bit quieter. I could imagine how busy this area gets on weekends. We stopped by Messina, a gelato place that was recommended by Chloe and Lonely Planet. It's supposed to be the best gelato in Melbourne. We tried a couple of flavours and ended up sharing a double scoop of apple pie and salted caramel white chocolate. Everything at Messina is made with fresh ingredients in the back, so that being said, it was really good gelato.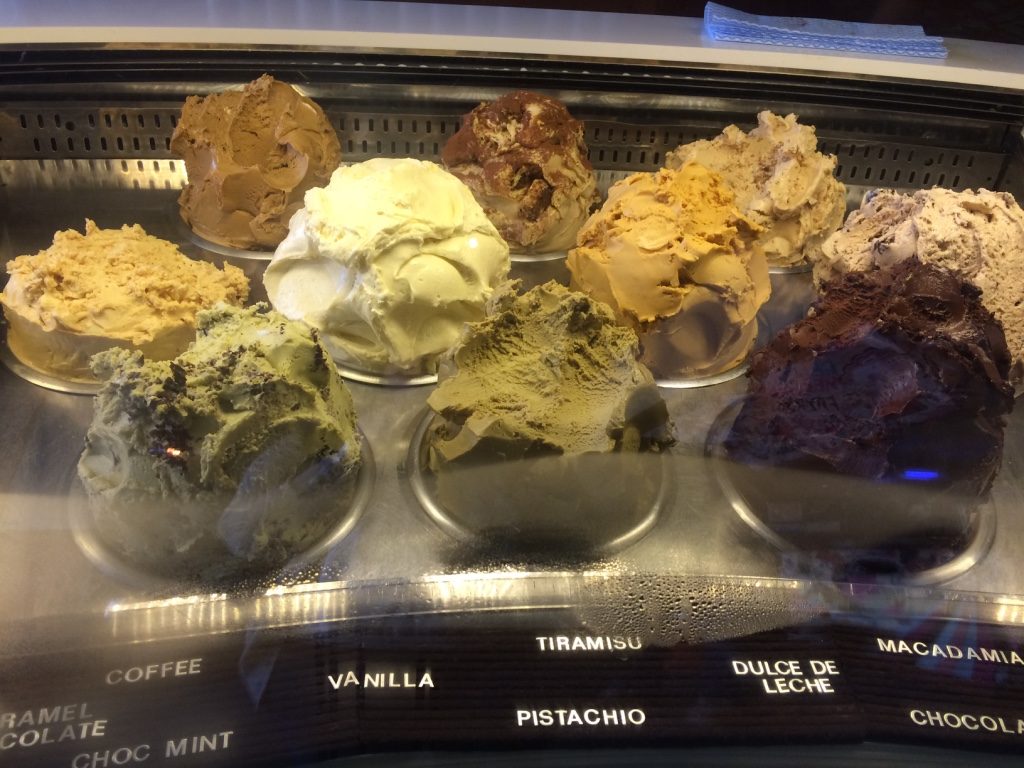 After finishing our gelato at Messina, we walked back to the tram and made our way back to the apartment to rest up before dinner tonight. On our way back we walked behind the apartment complex and walked on the path along the Yarra River (a River that runs through Melbourne). We also went to check out the pool and gym area. It's too bad the weather wasn't warmer. It would be nice to relax by the pool. Maybe on the way back in June (Tim: it's only going to get colder…).
We waited for Marcus to come back home from work and then got ready to go to a popular Melbourne restaurant called Lucy Liu. Apparently there is no affiliation with the actress. Lucy Liu is an Asian fusion restaurant and one of the "hottest" restaurants in the city. Considering it was a Tuesday night and we arrived just before 8pm, we still had to wait about 20 minutes. It's safe to say it's a popular place. (Tim: When people describe restaurants, cafes, or bars in Melbourne, they always sound like Bill Hader's Stefon on SNL to me).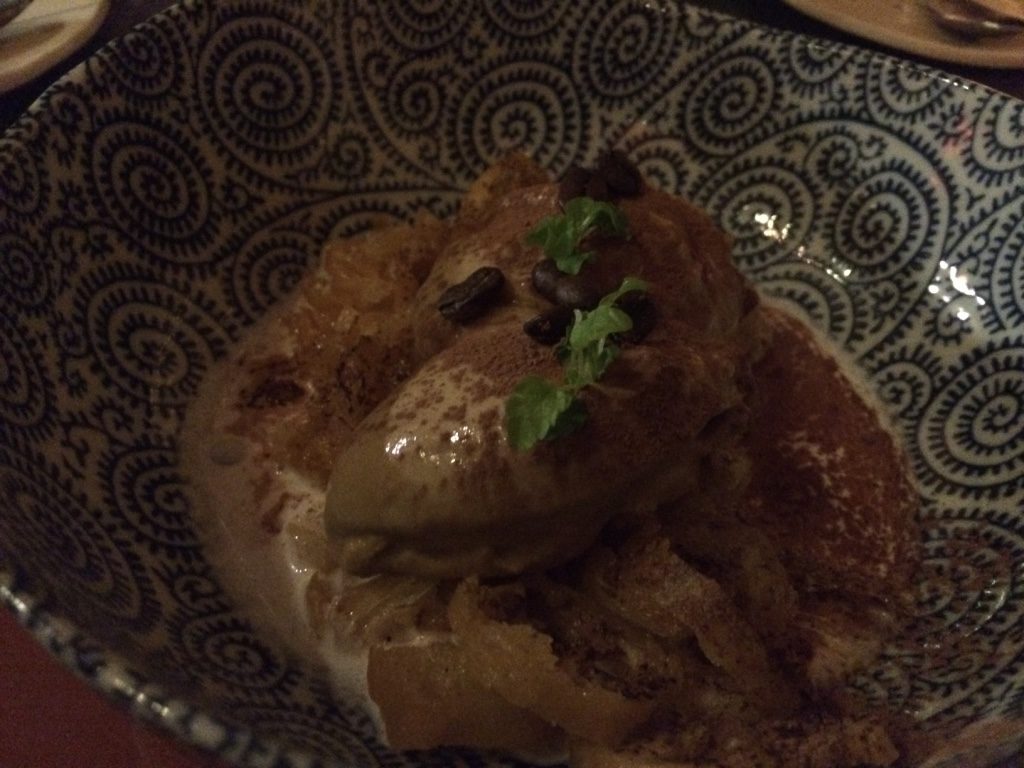 Everything we had at Lucy Liu was really good. I actually underestimated how big the portions would be since it was such a trendy place. We were really full half way through the short rib curry. Tim's favourite dish was the tempura soft shell crab and I really enjoyed the curry.
Tomorrow's our last full day in Melbourne before setting off on our Australian adventure. Marcus is concerned that we haven't experienced how cool Melbourne is. We told him we already know it's cool and that it's probably too cool for us. I joked around with him that we'll come back another time with a better (non-backpacking) wardrobe.
Steps today: 11,000