March 20, 2016
Last night we looked up mass times for a Catholic church (Holy Family) in Taipei, which is just on the other side of Daan Park from us (about a 15 minute walk). It's Palm Sunday today (week before Easter) and they hand out palm leaves to symbolize Jesus riding into Jerusalem. I find it's always interesting to go to different churches while traveling to see all the subtle differences in each church (although there's more similarities than differences in Catholic churches). The palm leaves were different than what we would get in Vancouver, so that was neat!
After mass, we headed to Yong Kang Street because last time we were there Noel was not feeling well and didn't get to enjoy any of the good food there. We decided to try the more famous beef noodle restaurant this time – called "Yong Kang Beef Noodles". When we got there around 11:15am, there was already a huge line outside. The line went really quickly because they had just opened the 2nd floor seating. We went upstairs, grabbed some side dishes and waited for our beef noodles to arrive. This beef noodle's soup is more soy based and spicy, where as Lin Dong Fang is more herbal. Everything was really good – Noel and my sister said it was their favourite beef noodle of the trip!
After we had noodles we went to the shaved ice place we saw the other day called, "Smoothie House". If you walk down Yong Kang St. you won't miss it. We shared one mango and panna cotta shaved ice. It was good, comparable to Ice Monster, and 60 NT cheaper.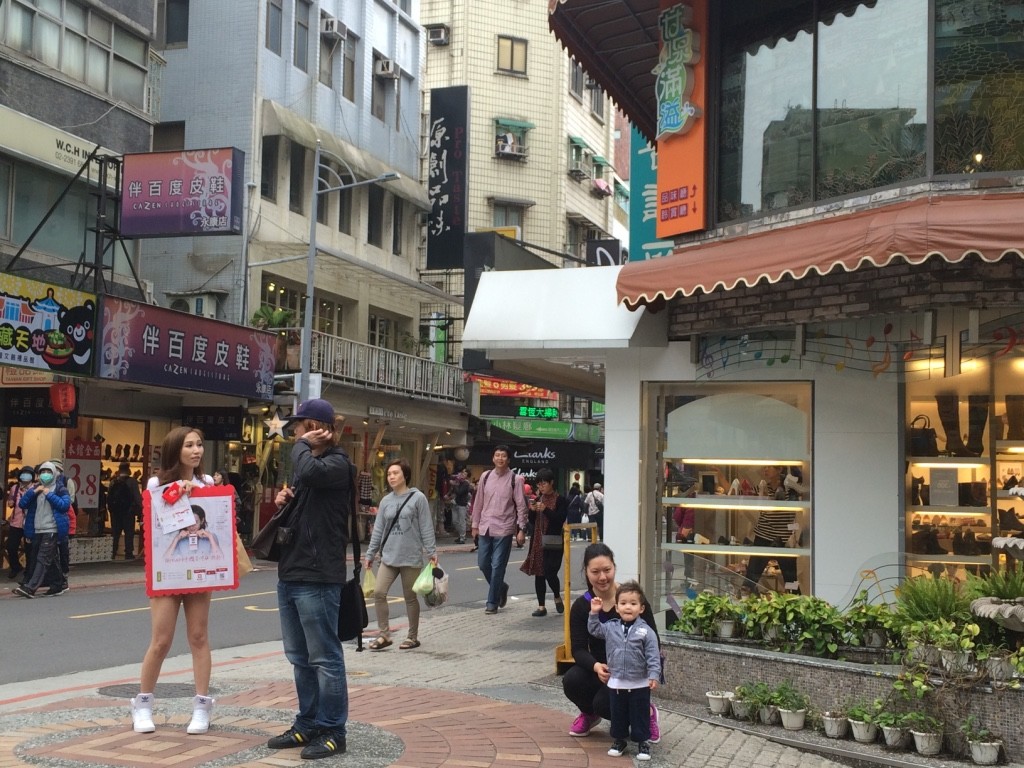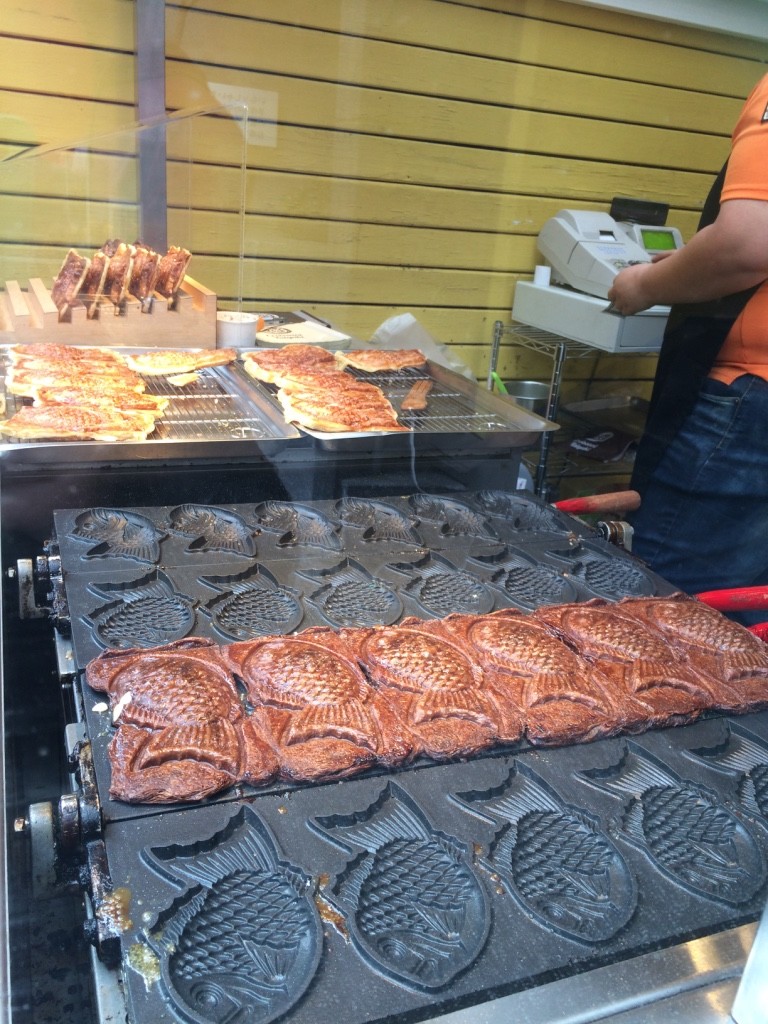 After lunch and our snacks, we headed to Daan Park on our way home to play in the playground with Nate. The crowd at the playground was like night and day on the weekend compared to when we've been during weekdays.
After Daan Park, the weather was starting to get colder and windier. You could tell it was going to start raining again soon. We decided to go back to the Taipei 101 area and shop around while Nate was sleeping in his stroller. Thinking about what to do for dinner, we ended up going to Din Tai Fung again to have XLBs for the last time (Tim: ever!?). Since we put down our names at around 5pm, we got our table right away even though it said on the board that it would be a 30 minute wait. After we left around 6pm, the wait time jumped to 70 minutes!
When we got back to the apartment, we were all tired (the adults). We stayed out all day so once we sat down it was nice to relax a bit. Nate was up from his nap and all he wanted to do was go out. He kept pointing to his stroller and wanted to sit in it. He also kept saying "go outside" and "put on shoes" to all of us. The Nate we all know and love is slowly coming back. We all agreed to take him to the night market that's close to our apartment.
It was his first night market experience where he wasn't sleeping. He seemed to really enjoy looking around at all the different stores and food stalls. He kept pointing to them saying "want one".
It's our second last night in Taipei with my sister, Noel, and Nate before we head down south to Kenting for a more relaxing getaway. Tomorrow we're planning on checking out Ximending and packing up/cleaning up the apartment.
It's been nice to have everyone around (although tiring at times, it's always worth it). It's only been day 20 out of 140 on this leg of our trip – not even close to halfway! We're already talking about doing a Taiwan, Japan and Philippines trip in 10 years or so with our (future) kids. They should be at a good age where they can actually remember things by then.
Total number of steps today is 23,100.