May 8, 2016
After such a beautiful day on Saturday, we woke up to grey skies and rain. We took our time getting ready this morning and I had vegemite on toast for the first time. I wasn't a fan of it. After doing a load of laundry and throwing the clothes in the dryer (so nice to be able to use a dryer again), we headed into town.
Our first stop was Queen Victoria Market, the largest open air market in the Southern Hemisphere. The market is quite large with different areas: seafood, meat, deli, produce, clothing & gifts, and a food court area. We did a quick loop around the different areas and went towards the food court and food trucks in the back. There weren't as many food vendors to choose from for lunch as I had imagined. We decided to try Sri Lankan food and shared a roti and chicken plate. The dish had a lot of good flavours and was very satisfying.
I read that the doughnut truck at Queen Vic was good, so we lined up for doughnuts. They come in bags of 5, and you can either get raspberry jelly filled or plain. Since they have such high turnover, the doughnuts were super fresh and delicious.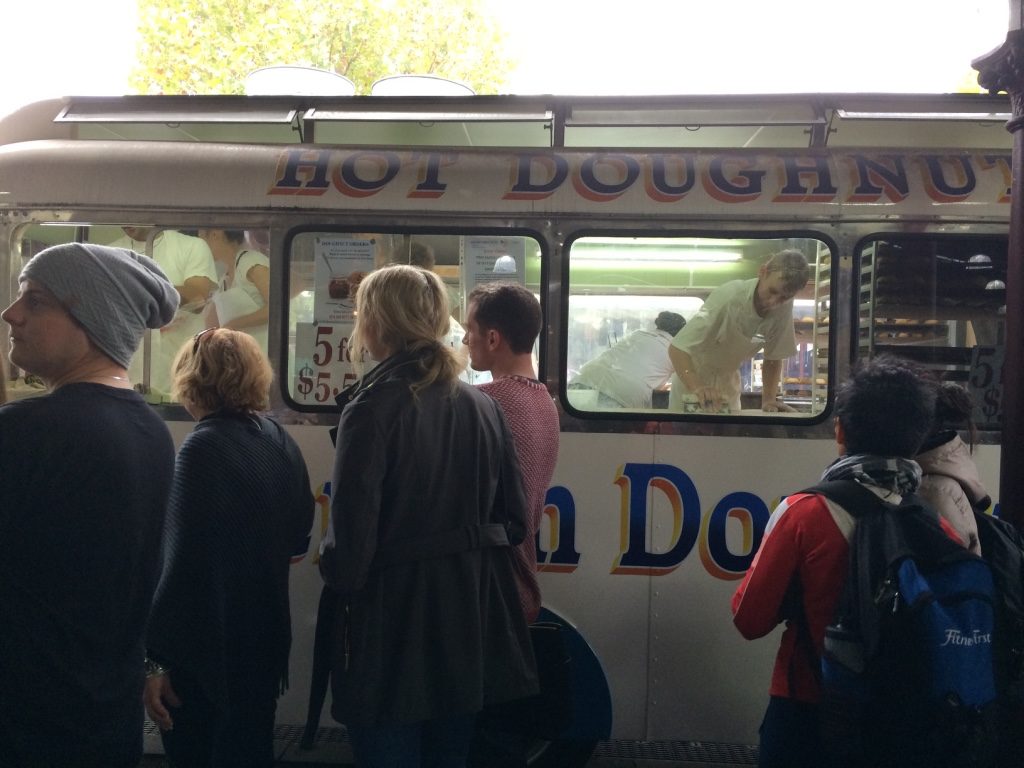 Since we got to the market fairly late in the day (the market closes at 4), many vendors were pushing their meats and produce pretty hard. You can get some good deals at the market on Sundays at 3pm. Queen Vic closes on Mondays, so it makes sense that they're trying to sell off all their inventory for the week.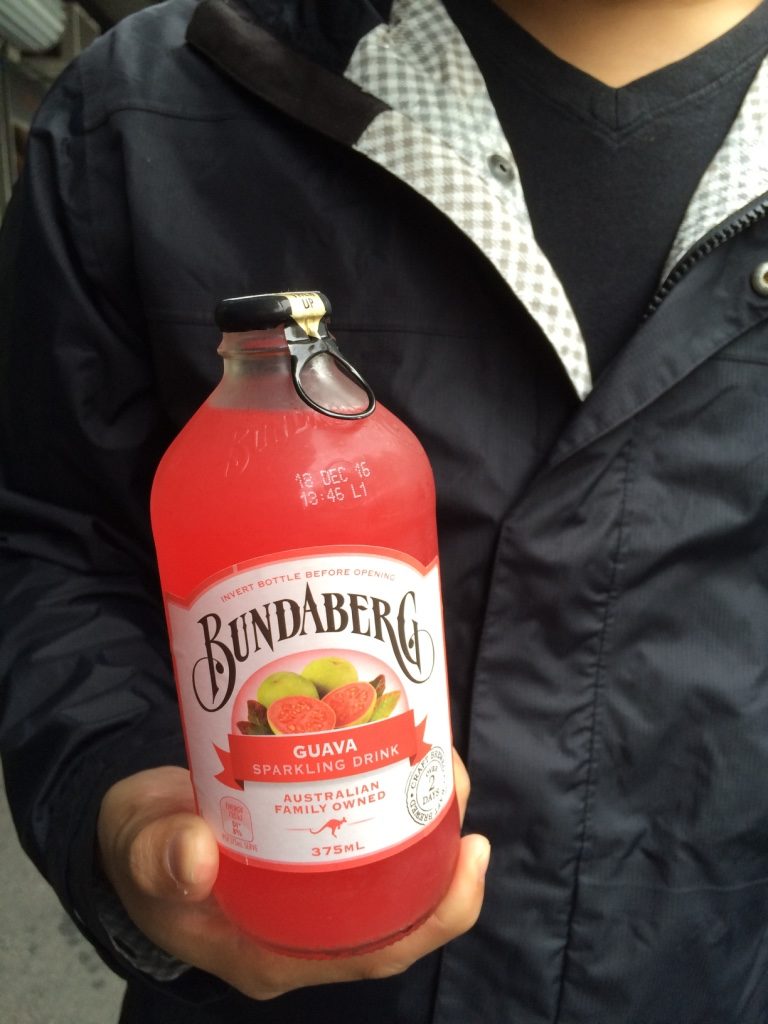 After the market, we walked around some of the streets and side streets in the main shopping area. There are a lot of side streets and alleys in Melbourne that have a lot of personality. There's a lot of graffiti art in the city… it's a hipster's Instagram's photoshoot's dream.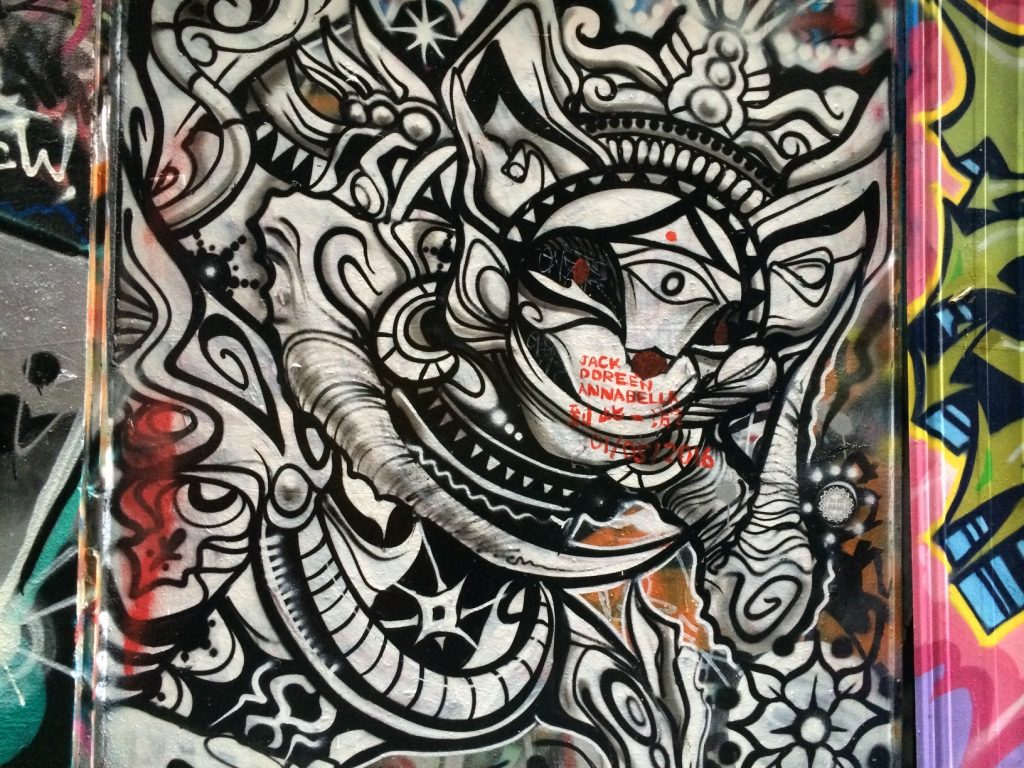 We eventually made our way down to Federation Square, which was broadcasting an AFC (Australian Football League) Australian rules football game. It's an interesting sport that we don't quite understand (Tim: I'm pretty sure I understand it, I just think it's a wacky sport). Tim describes it best when he says they are basically playing quidditch (like in Harry Potter) without the brooms.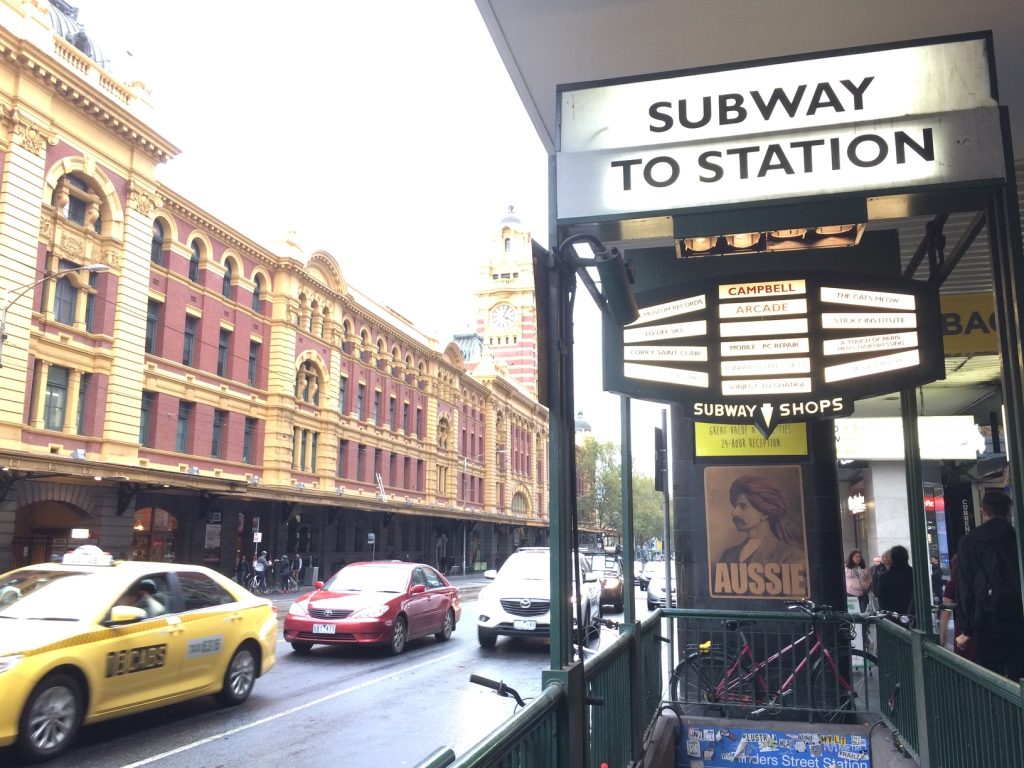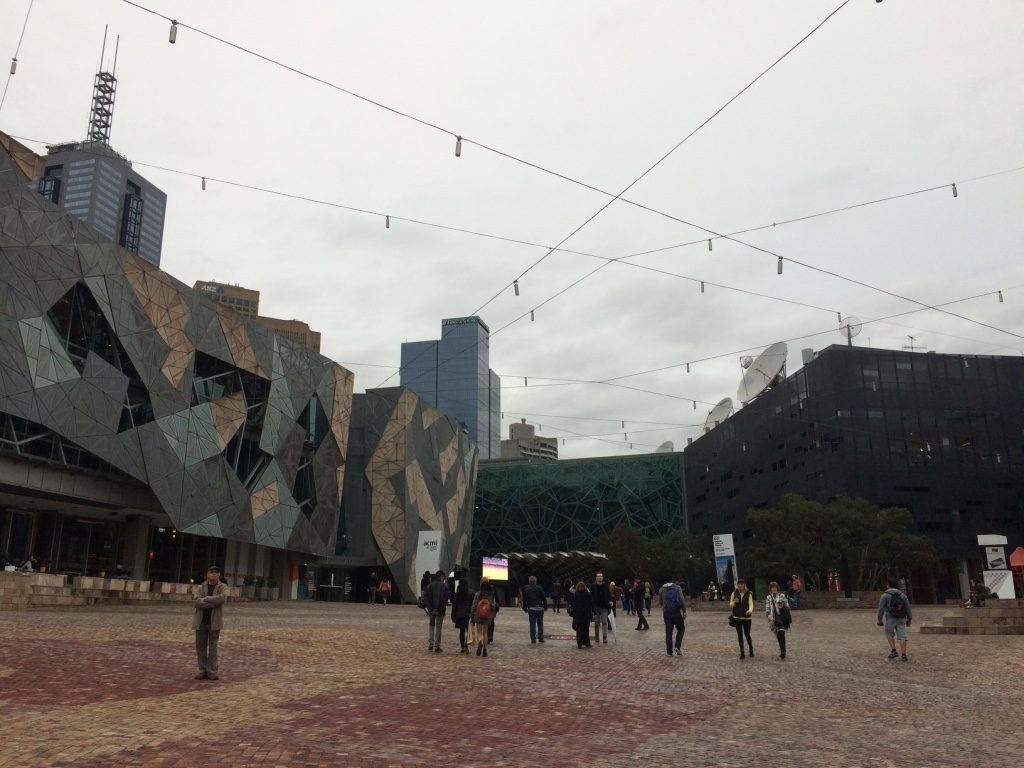 We took the tram back to the apartment and rested up a little before dinner with Chloe and Alex. We were meeting them in an area fairly close by called Fitzroy. Apparently Fitzroy is the most hipster area in Melbourne. We'll have to walk around the area during the day time to check it out.
We met at the Napier Hotel, which is a restaurant and pub (I learned that pubs here are called hotels). It's nice to be able to visit with Chloe while in Melbourne and for Tim to finally meet her. Since she and her boyfriend have been living abroad for two years, I've never actually met her boyfriend, Alex, yet. Marcus also came for dinner, which was good because he's such a nice guy.
Apparently pubs in Victoria serve chicken parma (chicken parmigianas) and its a very popular dish. I tried one with kangaroo meat instead of ham and Tim had the kangaroo pie. Both dishes were pretty tasty and since the kangaroo meat on mine was covered in tomato sauce and cheese, I could hardly tell it was any different than beef. The portions here were quite large. We haven't had portions this big since Seoul.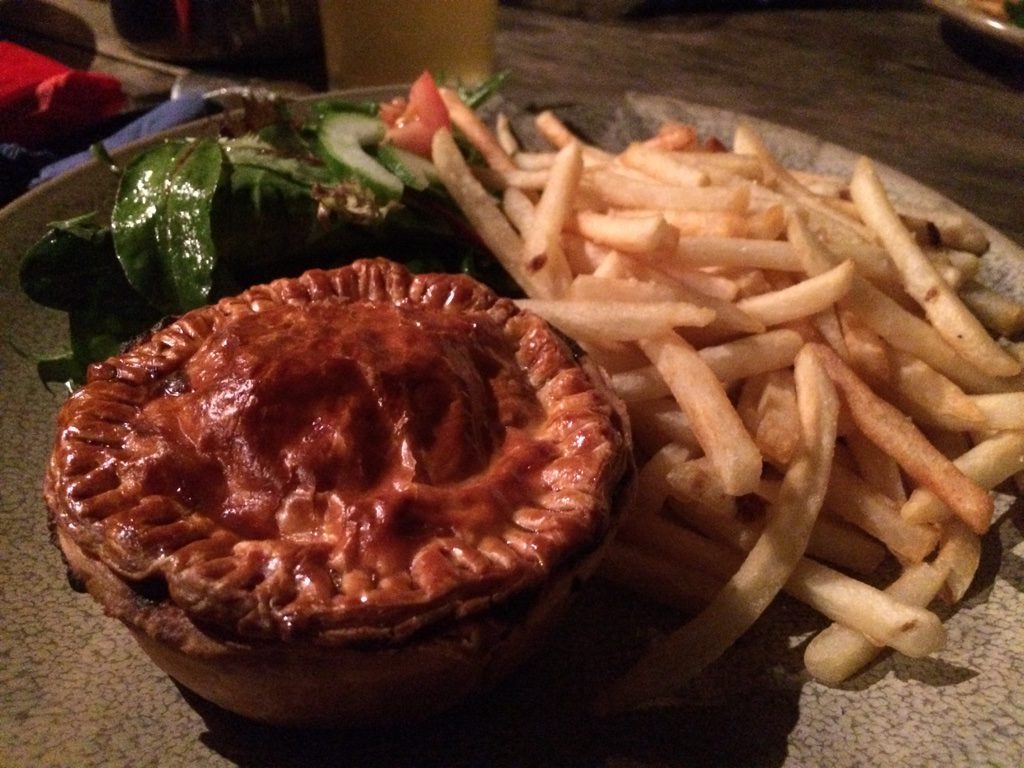 We sat and chatted for a while and then were told the pub closes at 10pm so we got up and left. Restaurants and stores in Australia close really early. We learned from Chloe that there's weekend wages in retail, so they get paid time and a half on the weekend and even more on Sundays – no wonder they close early.
Marcus dropped Chloe and Alex off at their place and we headed back to the apartment to have an earlier night. We'll probably see them again before we leave Melbourne.
Steps today: 10,000