May 26, 2016
Today was our first full day in Sydney. The weather wasn't supposed to be very good so we decided to explore some of the neighbourhoods outside of the Central Business District (CBD) and save the beaches for tomorrow.
We layered up for the rain and headed out towards an area called Surry Hills. It's an area that's been gentrified and known for good brunch restaurants. When looking at the map, we realized our hotel was basically at the Chinatown/Surry Hills border so everything was quite close. For lunch, we went to a restaurant called Reuben Hills. It was around 11am and the restaurant was already pretty full. I tried the "NOT Reuben Sandwich", Tim ordered their "really F***ing good fried chicken", and of course I ordered a flat white. Tim and I aren't really coffee drinkers but since we've been in Australia, we've enjoyed their flat whites with our brunches (and Reuben Hills roasts their own beans).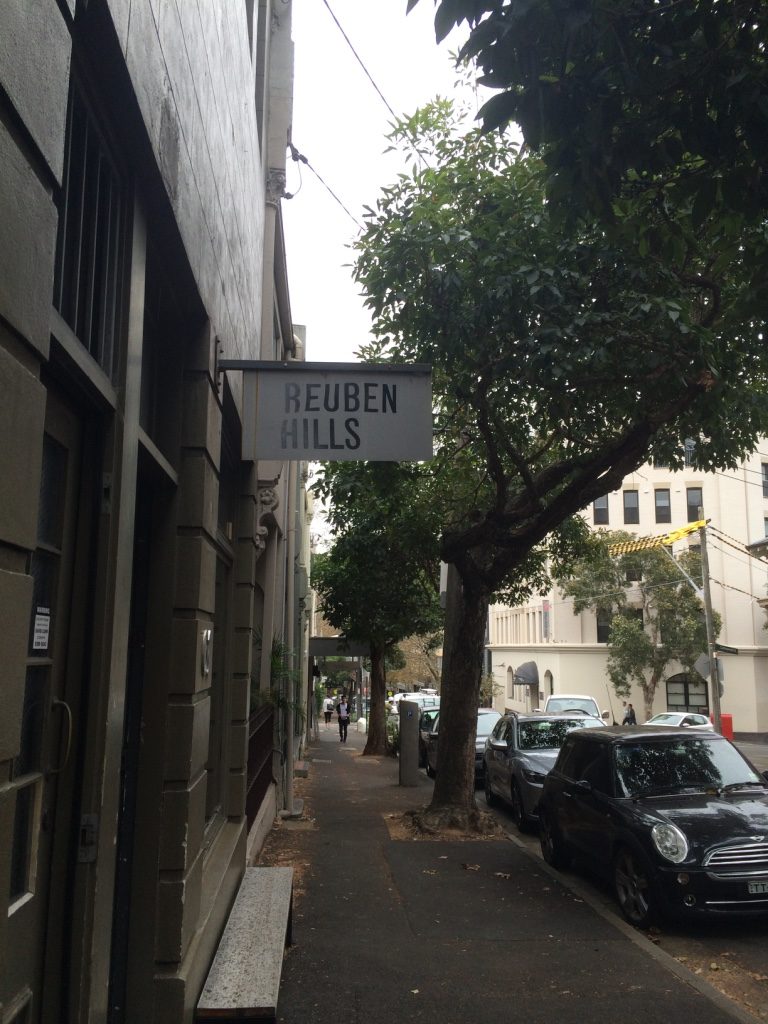 After lunch we walked through Surry Hills and came across Bourke St. Bakery, a bakery Chloe recommended but we were too full to try out anything. The bakery smelled really good so maybe if we have more time tomorrow we will stop by.
The other area that we wanted to check out was Newtown, which is an area close to the University of Sydney. The weather went from gloomy and rainy to blue skies and sunny, so we were in a walking mood (especially after eating a heavy lunch). When we told our friend from Sydney that we walked from Surry Hills to Newtown, she was shocked and compared it to walking from Downtown Vancouver to Richmond (but it was probably a bit of a stretch since it's only about 3.5km away but it's two areas that people don't usually walk between).
The walk to Newtown from Surry Hills through the southern part of Sydney was nice. We both really enjoy walking around without a firm plan and it was interesting to see more of Sydney's residential areas. We went from seeing some very affluent looking condos and then in about 5 minutes we saw a bunch of complexes that looked more like social housing (and a lot more police presence) (Tim: based on our very small sample).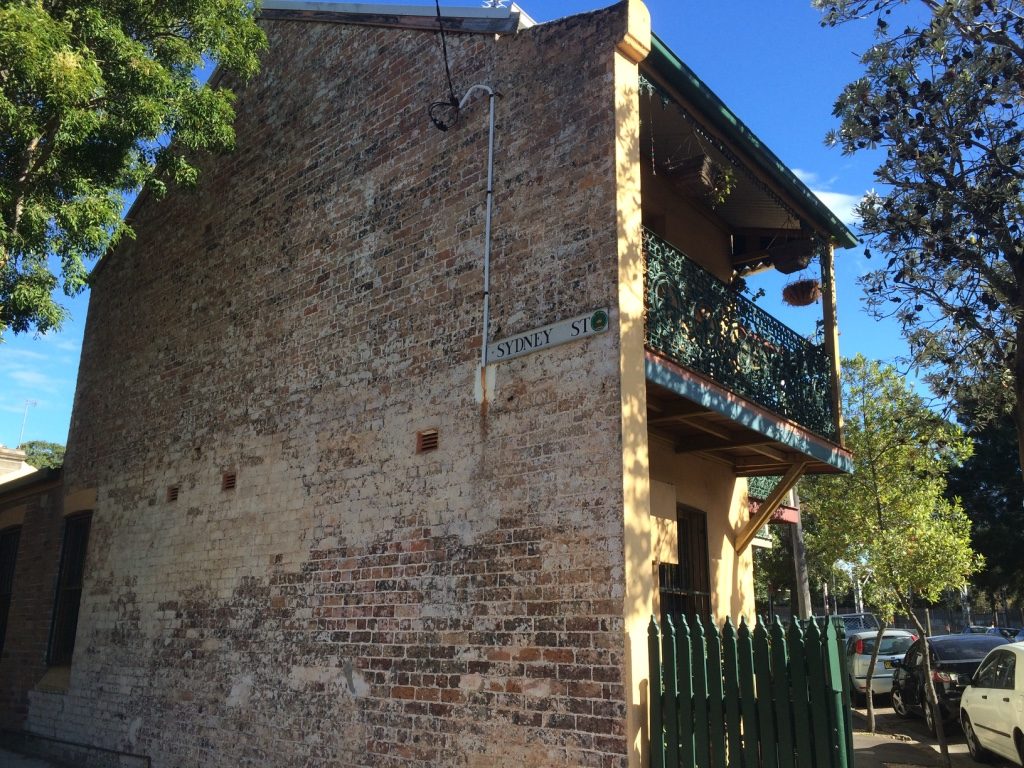 After about 45 minutes, we made it to Newtown. There were a lot of vintage stores, street art, and vegetarian restaurants in the area. Tim remembered coming here when he visited his cousin, Christina, back in 2009.
We walked through the University of Sydney and felt like students for a little bit (and probably looked like ones too). We continued on our walkathon and walked through Pyrmont (south west of the CBD) to get to the Sydney Fish Market. We weren't planning on going here but wanted to check it out since we were kind of close by. The Sydney Fish Market is the largest full functioning fish market in the Southern Hemisphere. 95% of the people in the market were Asian and same with the vendors.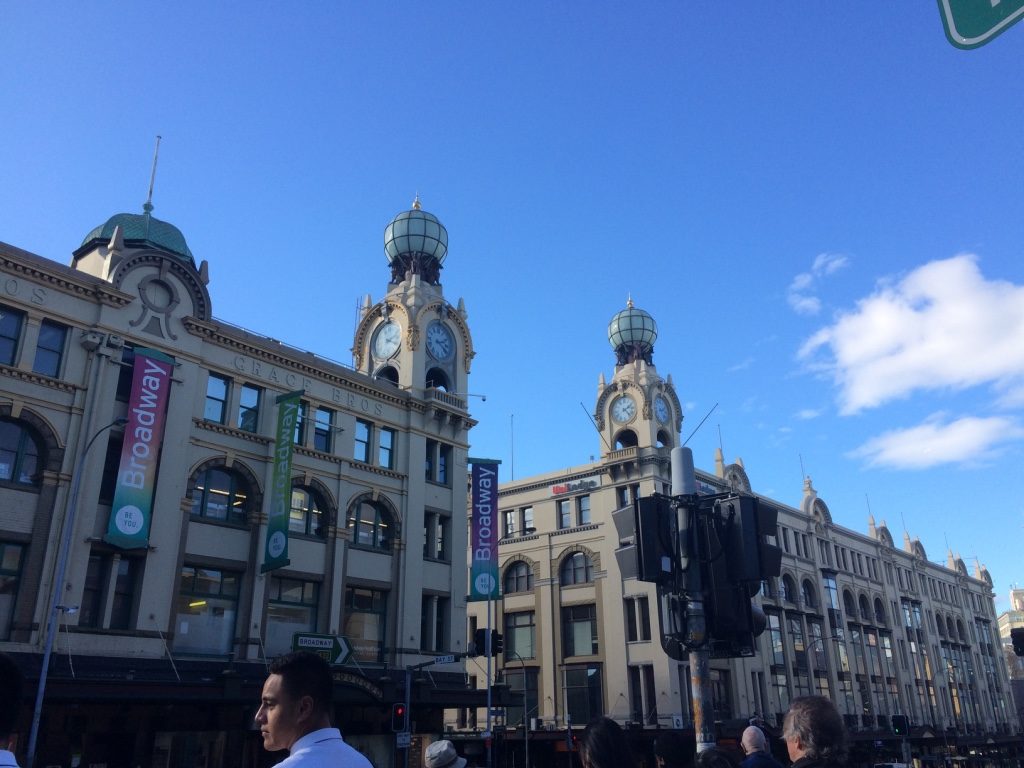 After our quick visit to the fish market, we walked back into the CBD and went to the QVB (Queen Victoria Building), which is now a mall. The QVB is one of the nicest malls I've been to because of it's in such a beautiful building. The mall has a decent selection of stores, but I was more interested in admiring the architecture than going into any stores. We hung out at the QVB and then the Westfield mall beside it before dinner.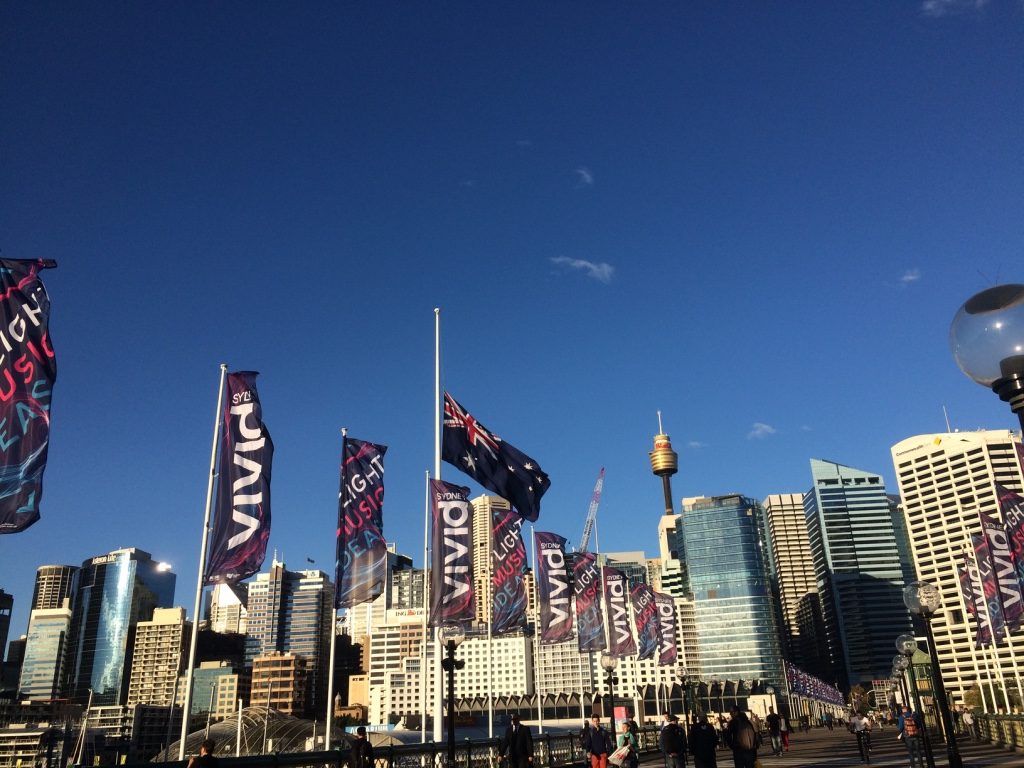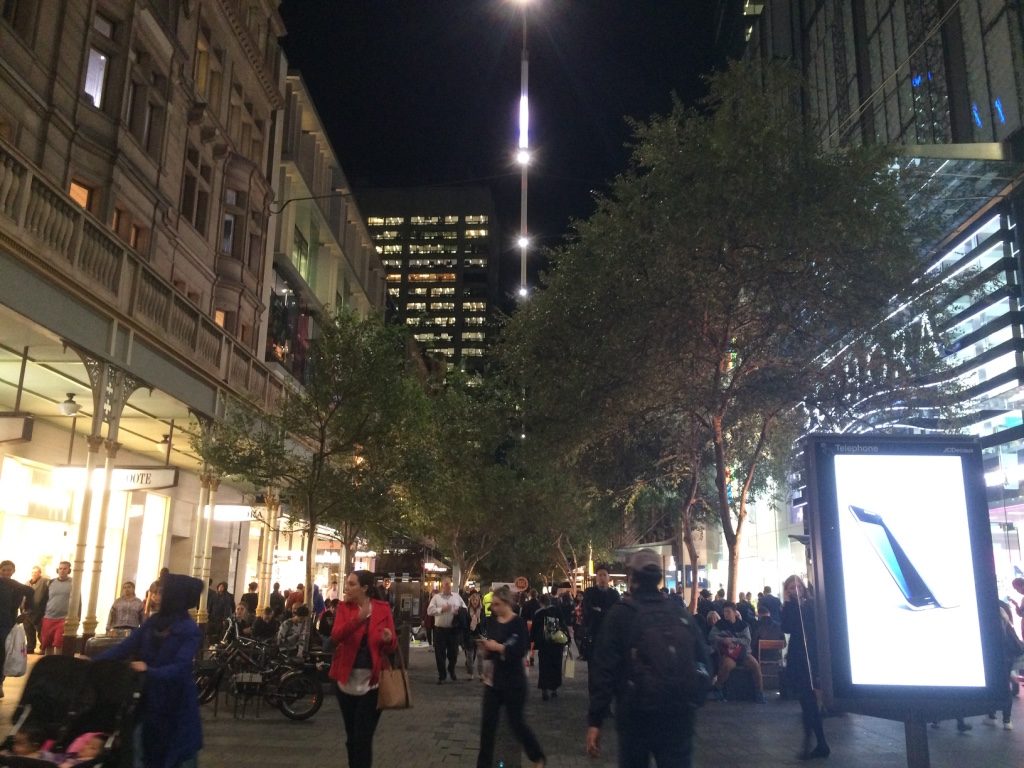 For dinner we met our friend, Julie, outside of the Westfield for dinner. We met her two years ago in Vancouver when she did a work secondment with her accounting firm for 5 months and have kept in touch (such a sweet girl). We were really happy we got to visit her in her hometown! One of the first things she said to us was, "I missed your accents!". We walked to her favourite Thai restaurant called, Home Thai, about a 5 minute walk away for dinner. We ordered a bunch of dishes to share and had a great time catching up with her. There are tons of Thai restaurants in Sydney and Australia in general, and from what we've had so far it's all been really good. Julie treated us to an awesome meal. She'll be coming to Vancouver at the end of the year so we'll get to see her again then.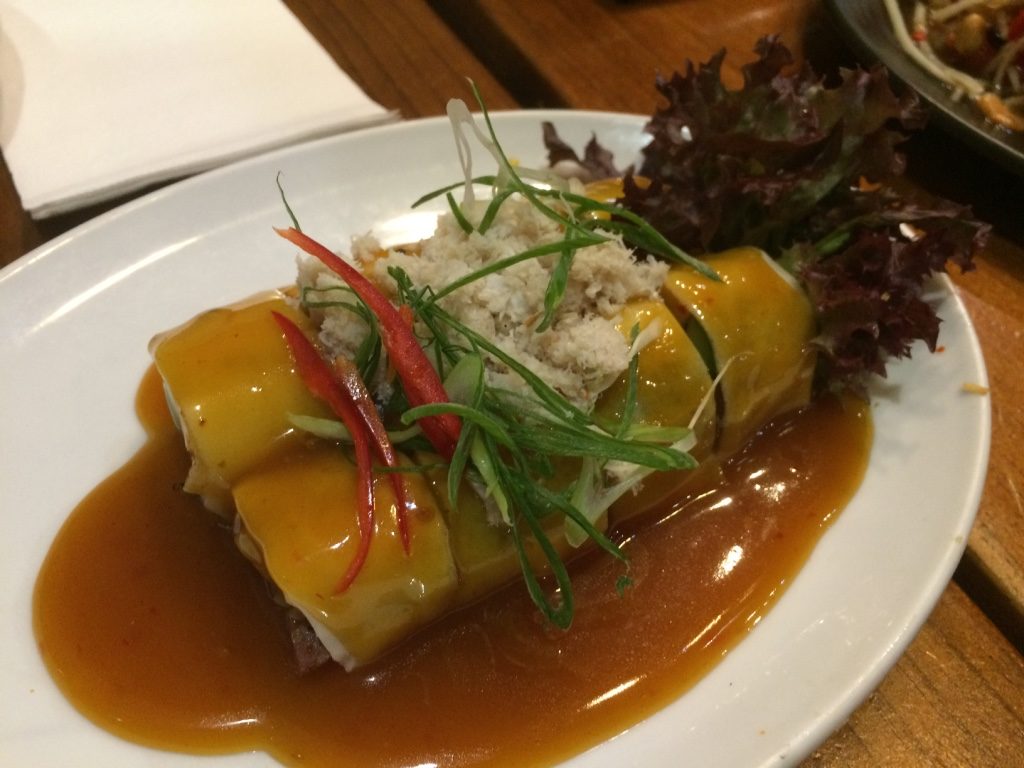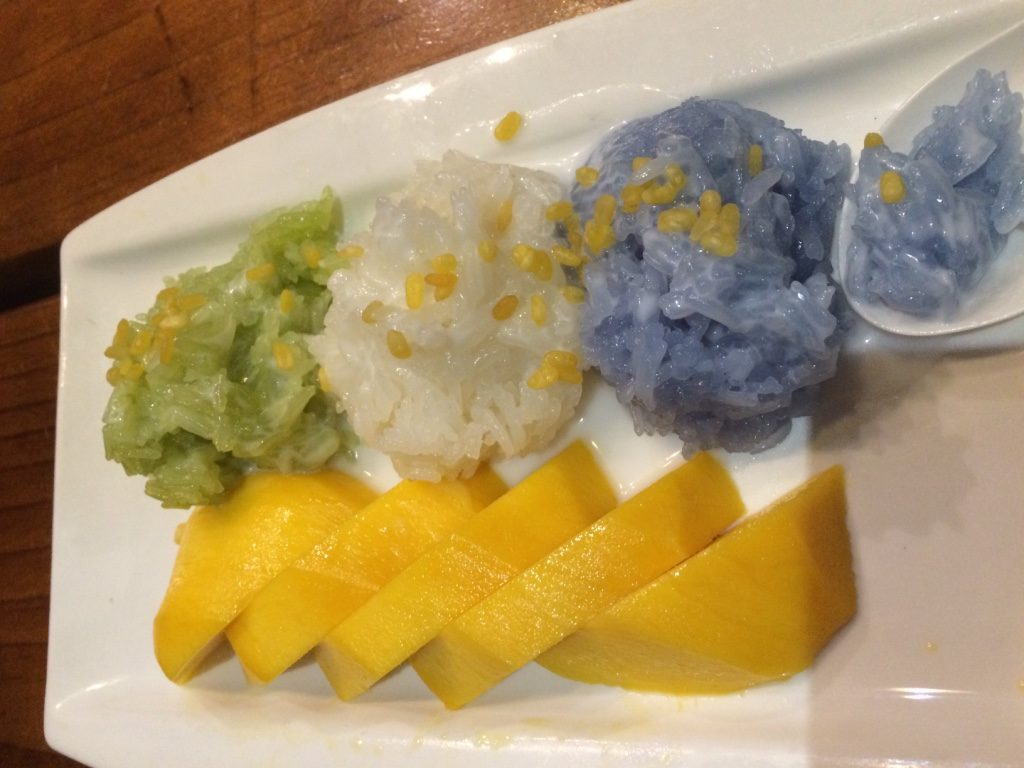 Looking forward to seeing some of Sydney's beaches, including Bondi Beach tomorrow. It's also the beginning of the Vivid Festival which is supposed to bring crazy crowds into the city. We're lucky we get to see some of it and hopefully get some good pictures tomorrow night of the city all lit up.
Steps today: 27,000