June 13, 2016
We both weren't feeling 100% when we woke up so we wanted to take it easy today. We woke up half an hour before breakfast ended so we quickly went to see what they had. Since it was so late, a lot of the hot foods were gone. They had an egg and omelette station, so I just had that and some congee. The breakfast room was on the top floor of the hotel and had nice views of the Han River. We'll wake up earlier tomorrow to try to take advantage of the nice breakfast.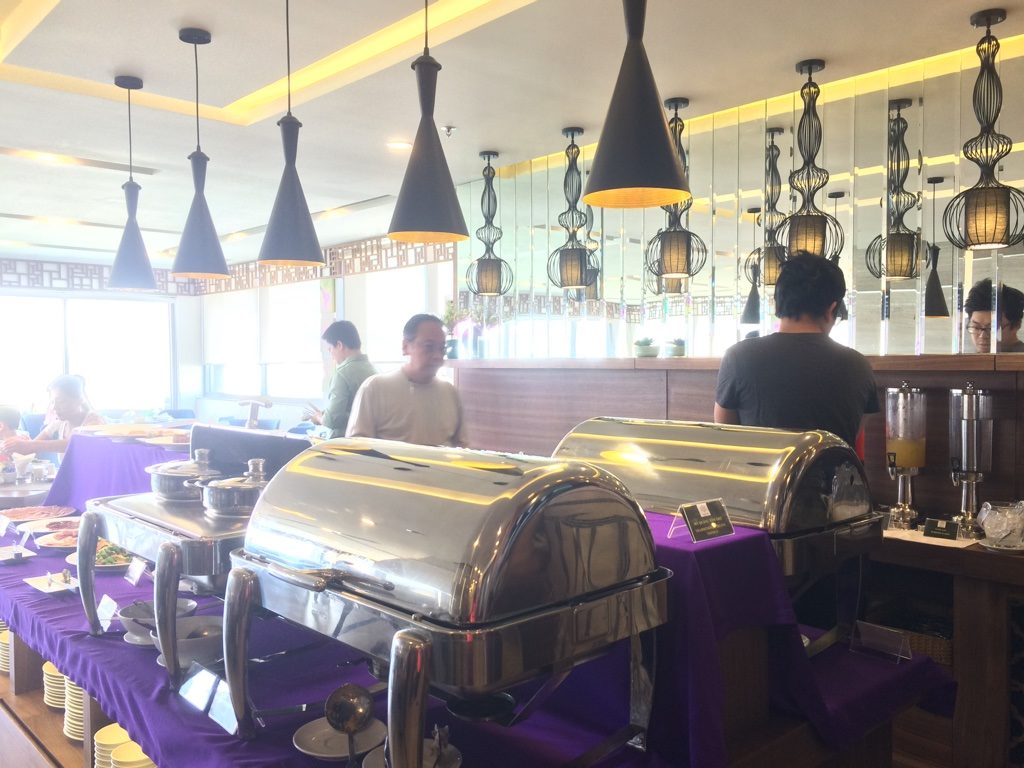 We spent the rest of the morning and early afternoon recharging. At around 3pm, we walked towards My Khe Beach. It was about a 20 minute walk to get to a beach and then we walked down the beach front towards My Khe Beach. There were a lot of people in the water and hanging out in the shade. The sand was really hot, super soft, and the beach was surprisingly very clean. There were ladies going around tidying up the beach, which explained why the sand was perfect.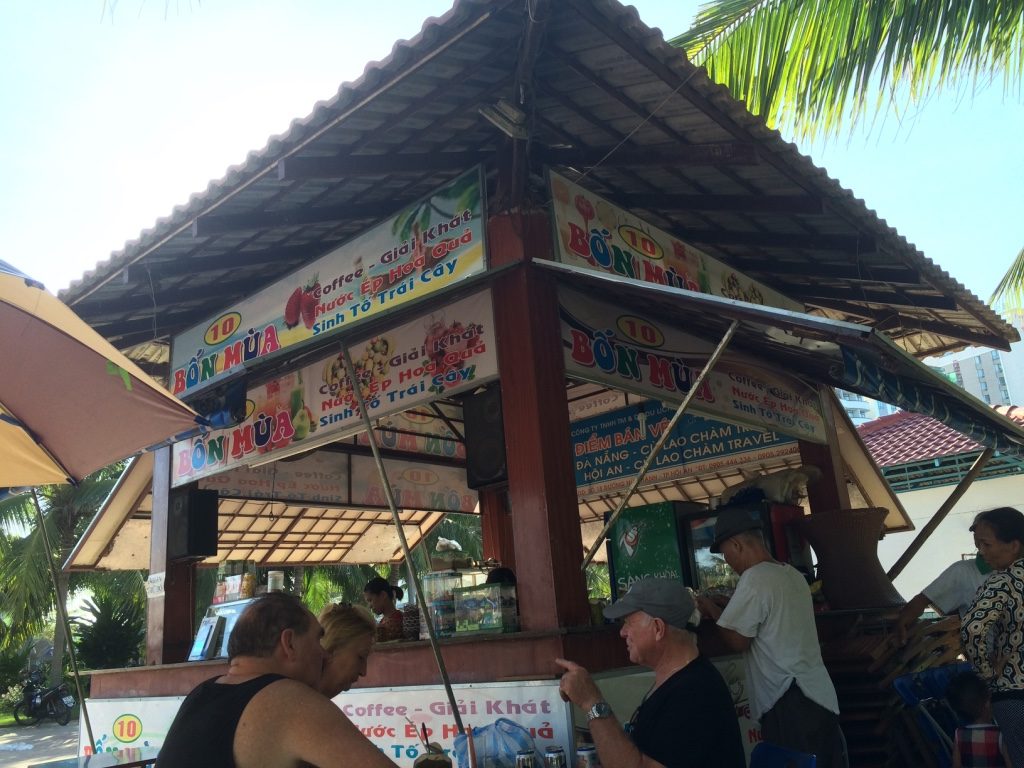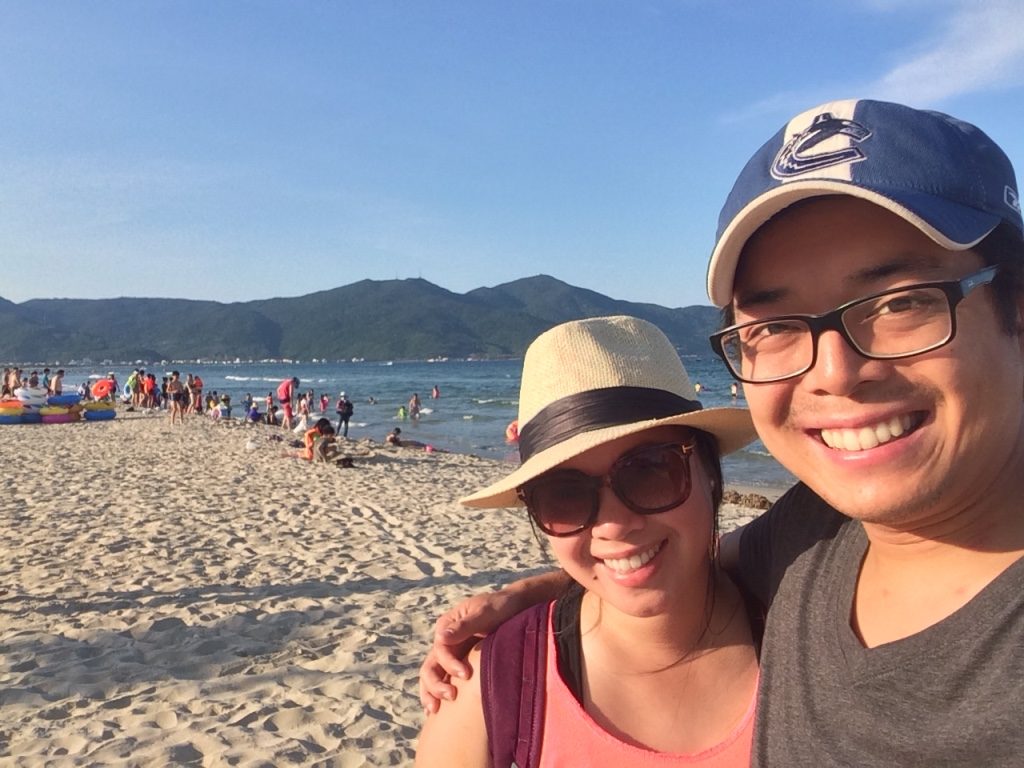 Unless people were in the water, most locals were not just lounging on the beach, they were mostly sitting under the palm trees. We followed suit and grabbed a seat at a beach side cafe and ordered a mango and coconut smoothie. It was really nice sitting in the shade and feeling the sea breeze. After we cooled off, we headed down to the beach and walked in the water for a bit. The water is very warm, at least 20°C! We stayed on the beach and watched the many parasailers for a while.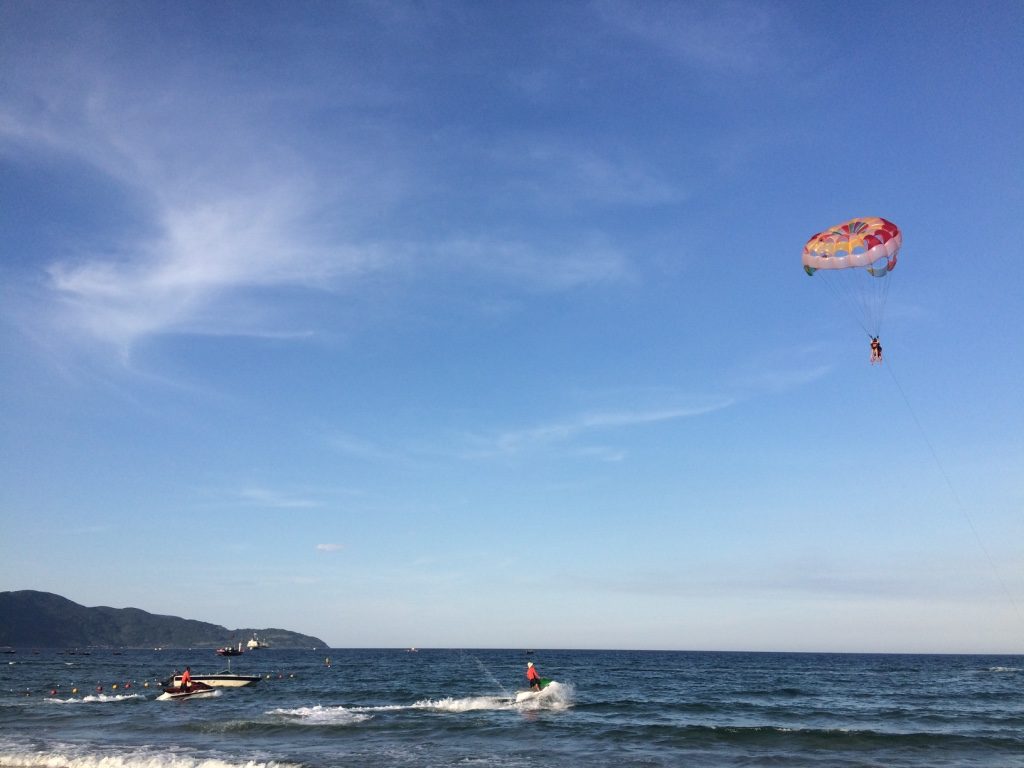 Since our stomachs weren't that stable, we decided to go to the Vincom Mall for dinner instead of being more adventurous. After about a 30 minute walk, we made it to the mall. We were both dripping with sweat before walking through the heavenly doors of the mall. We were immediately hit by the wonderful air conditioning. We went to the supermarket, Vinmart, to get some drinks with electrolytes and jackfruit chips. Before going into the store, security seals your bag with a zip tie or seals your small purse in a plastic bag. They take their loss prevention very seriously. We've learned that if there's any line ups in Vietnam, there's not much order and it's very common for people to just cut infront of you (very China like). When we were lining up to check out, a middle-aged lady just walked right infront of me and stood there. I edged her out, and stared at her, then she finally backed off. But if I didn't do that she would've just budged!
We went upstairs to the restaurants to see what we wanted to eat. We were tempted to have hot pot, but it was only all you can eat (for $10 CAD) and we weren't really feeling like we should be eating all you can eat anything. I was interested in trying Jollibee since I've never had it before (Tim's tried it in Manila) and it's a popular Filipino fast food restaurant. I ordered spaghetti and a piece of chicken combo (75,000 VND = $4.30 CAD) and Tim just had two pieces of chicken for dinner (55,000 VND = $3.15 CAD). The chicken was quite good – juicy and crispy, but the spaghetti was too sweet for my liking. I know Seattle has a Jollibee, but I figure if I wanted to try it, it would be cheaper to try it in Vietnam!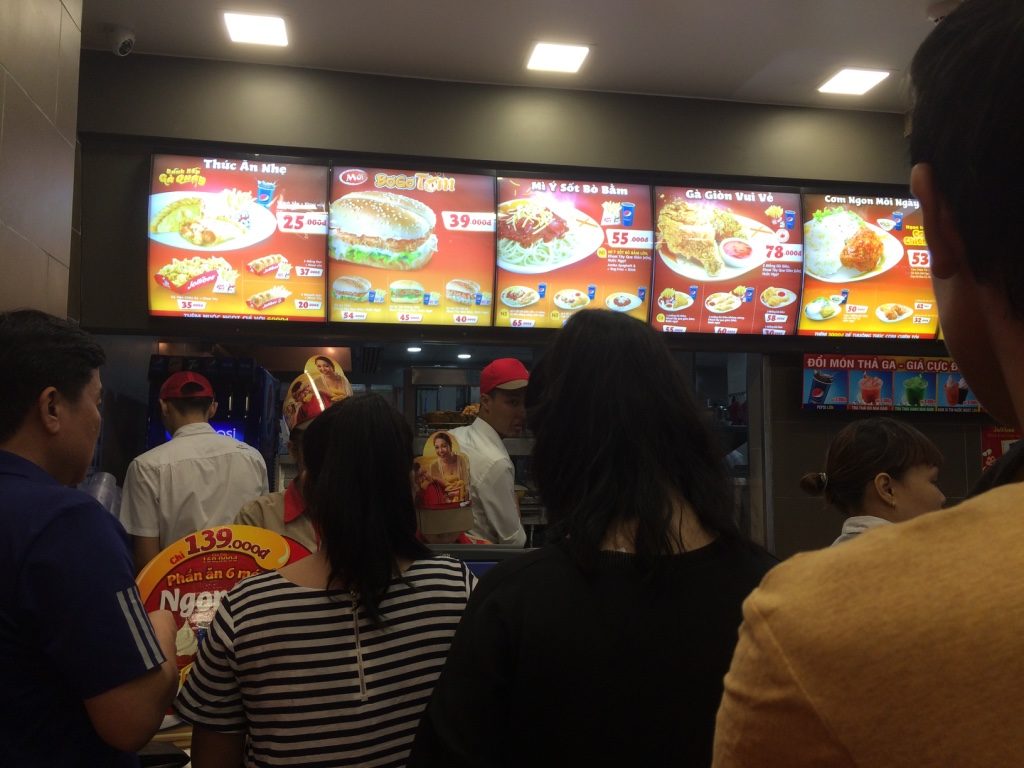 We headed back to the hotel for an early night. I opened the jackfruit chips and they were really yummy. I think I almost ate the whole bag to myself!
Steps today: 12,000