March 17, 2016
It was the first day that was forecasted to have sun (a little peaked out but at least it was a lot warmer – around 26 degrees today), so we decided to take Nate to the Taipei Zoo. Noel was feeling back to normal, but Nate was still having a hard time adjusting.
The Taipei Zoo is on the south end of the brown (Wenhu) MRT line and about 7 stops away from our apartment. We headed out to the zoo around 10am. We heard the zoo was a great place to bring kids and they have pandas – which are their main "attraction". The entrance fee to the zoo is only 60 NT ($2.40 CAD) for adults and Nate was free.
When we walked in, there were a lot of groups of school children on field trips, all with different coloured sweat pant track suits (school uniforms). The zoo grounds were great, and we were all very impressed by the variety of animals and the way the park was laid out. They had a good selection of food stands and stores (Family Mart, 7-Eleven, McDonald's to name a few) sprinkled around the park that had the exact same prices as they would have outside the zoo.  The zoo is surrounded by lush mountains which gave it a very "zoo like" feel.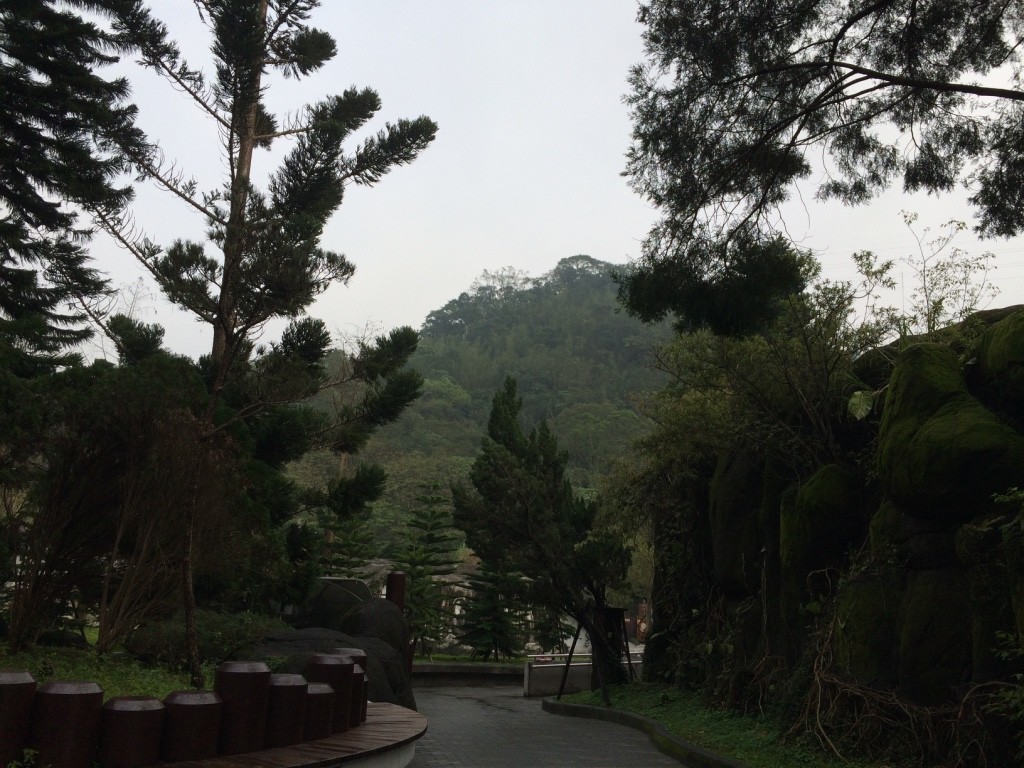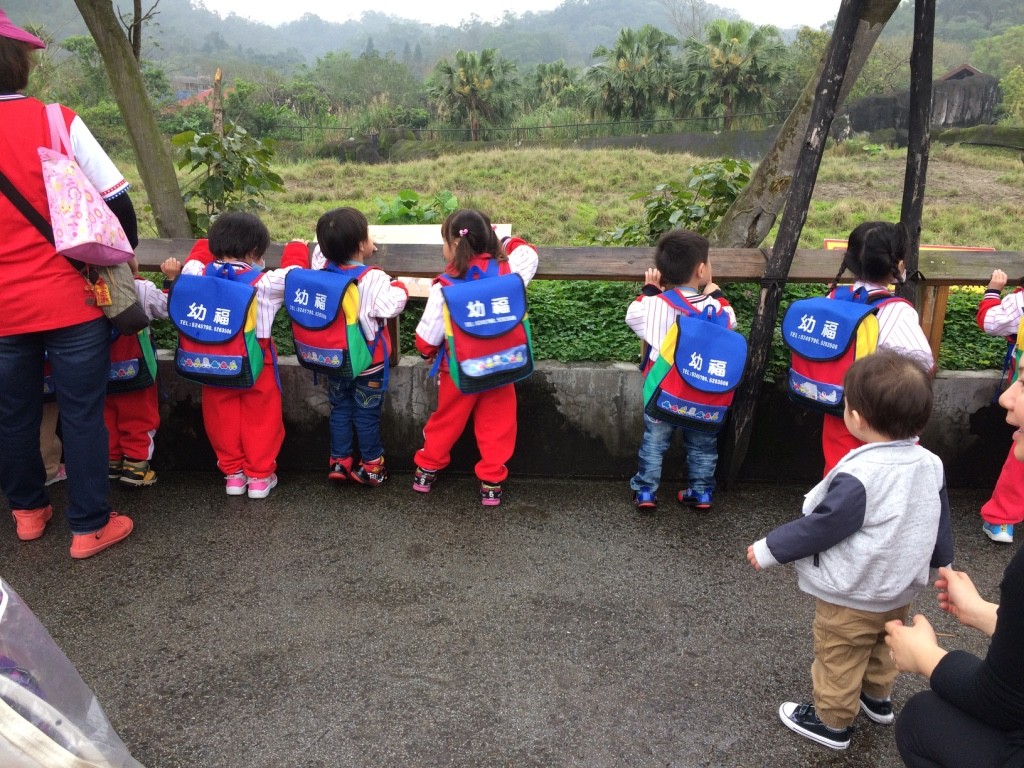 There are a lot more pictures of animals that we saw, but I think everyone gets the idea. I just kept hearing they had pandas (two), but I was surprised at how many other animals they had. Nate fell asleep half way through the zoo, so it was really just for the adults at this point. We walked around the whole zoo and enjoyed it!
If we had more time and it was a nicer day (visibility wise), we would have considered taking the Maokong gondola up the mountain – the gondola base is right beside the zoo.
We left the zoo around 4:30pm, and headed to Lin Dong Fang for beef noodles. This was the place Tim and I had previously gone to our first week in Taipei, and it's still my favourite one (so far). Nate was sound asleep so we thought it would be a good chance to go to a not so child friendly restaurant. He slept through loud traffic and a jack hammer (there's construction beside our apartment) but as soon it was dead quiet in the restaurant, he wakes up!
We got back to the apartment around 6pm, and planned to go to the Shilin Night Market (the largest one in Taipei) to meet up with Tim's cousin, Karen, who is also in Taipei for the week. I first met Karen during our trip to Taipei in 2013, and she has since moved back to the U.S. (Austin, Texas) and is just here for less than a week. It was great getting to see her for even a short period of time here.
The Shilin Night Market is huge and a bit overwhelming. There's a lot of shopping, food stalls and carnival games to play. It was my sister and Noel's first Taiwan night market, so we for sure had to get fried chicken cutlet and stinky tofu. We also had ai-yu jelly drink, a cranberry lemon juice that Karen bought for us (this was really refreshing), "big sausage wrapped in little sausage" (outside sausage is sticky rice), and bought some Taiwanese fruits at the end.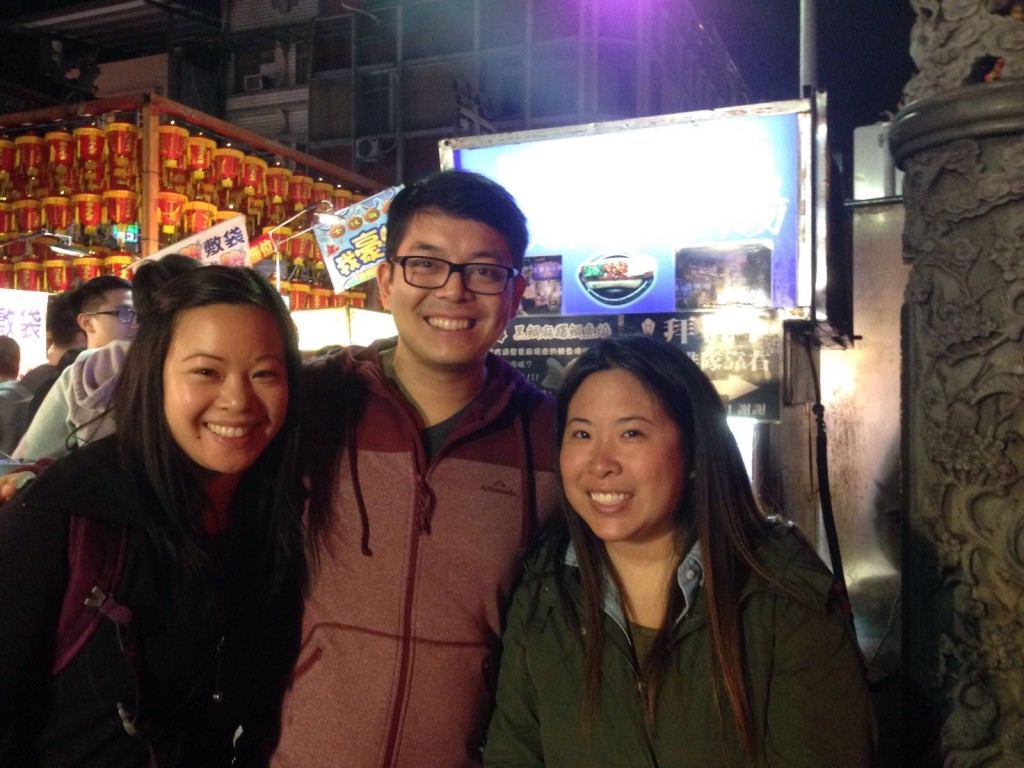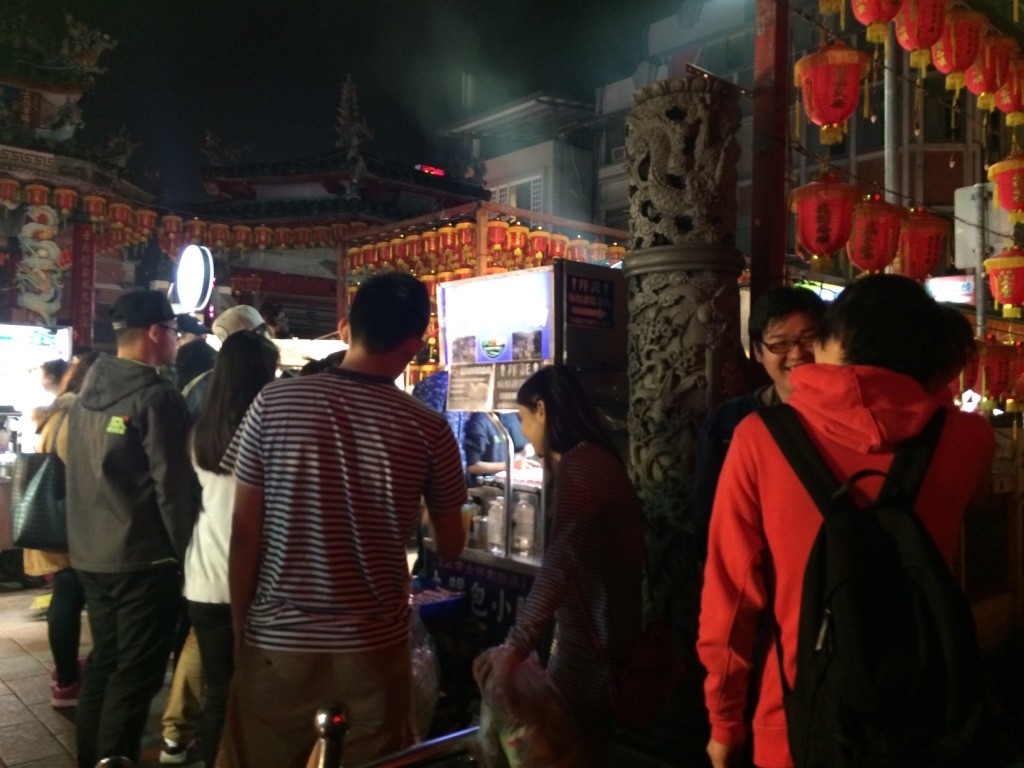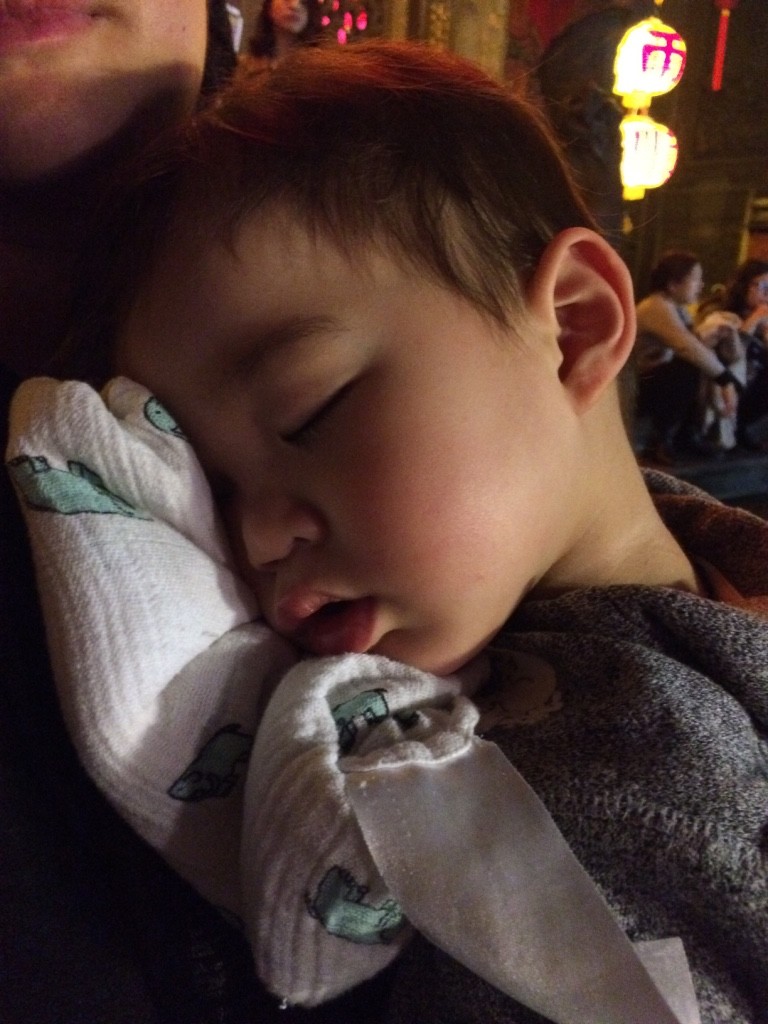 We got back to the apartment close to midnight – we were all exhausted, especially my sister who had to carry had a 30 pound toddler strapped to her for 4 hours. I don't know how she does it, she's superwoman!
Steps today was 30,000 ! No wonder we were pooped.