March 16, 2016
This morning started much like yesterday – early in the morning except this time I went back to bed after initially waking up at 6am. Everyone got ready to leave the apartment around 10:30am. Today's weather was a bit better than yesterday's – it was still overcast but at least it wasn't really raining and if it was raining it was just a fine mist.
We decided to go to the Chiang Kai-Shek Memorial Hall – ticking off another Taipei attraction off the list for our visitors. Once we arrived, Nate immediately wanted to walk around the square himself. He was much happier today than yesterday. To be fair, I wasn't too happy yesterday at the museum either so I understand his frustrations (Tim: always good to compare the state of your mood with a 1.5 year old). We took our time and walked around and up the stairs to the CKS statue. The Frozen exhibit was still set up and will run until April – it's unfortunate that the exhibit is there as it's a bit of an eye sore.
After we took our pictures, we headed towards Yong Kang Street in search of lunch. This street is about a 8-10 minute walk from the CKS Memorial. As we went up the street, we decided to try beef noodles at 品山西刀削麵之家 (Taiwan Yi Pin Ramen and Sliced Noodle) that was on CNN's list of best Taiwan beef noodles and has won a bunch of beef noodle awards (which most restaurants have as well). This beef noodle specializes in their tomato beef broth, which is unique, but I prefer the beef noodles from Lin Dong Fang. We'll have to take them there another day.
We also stopped to get another Taiyaki snack to share and a bubble tea to go. We're averaging one and half a bubble tea per day.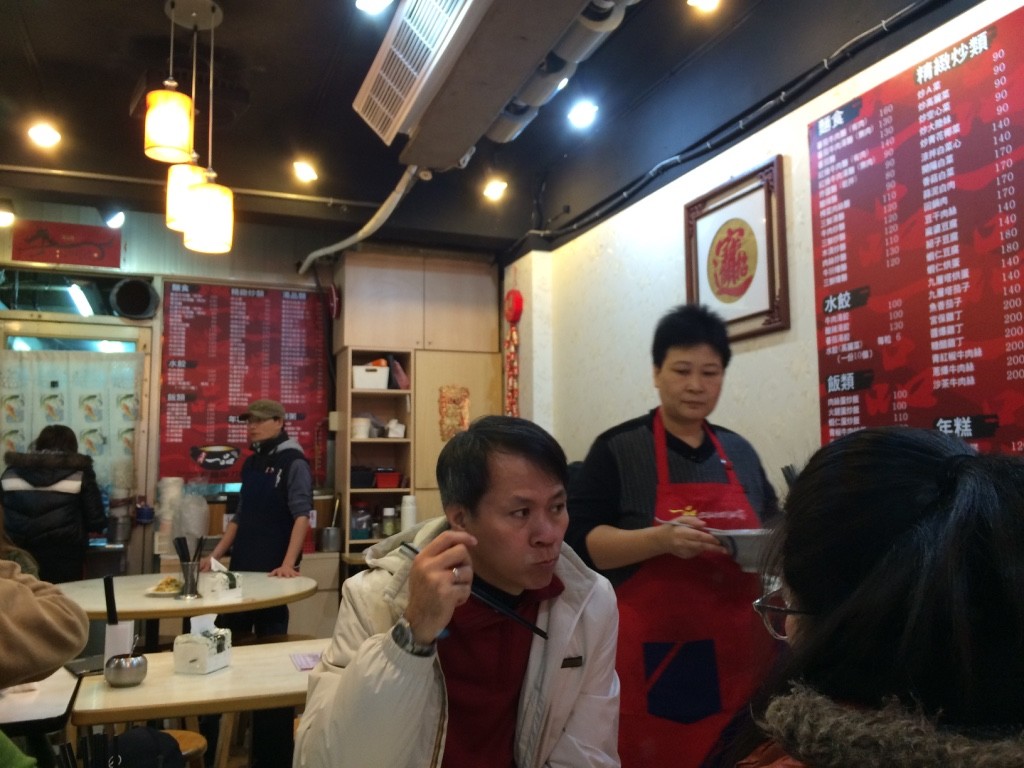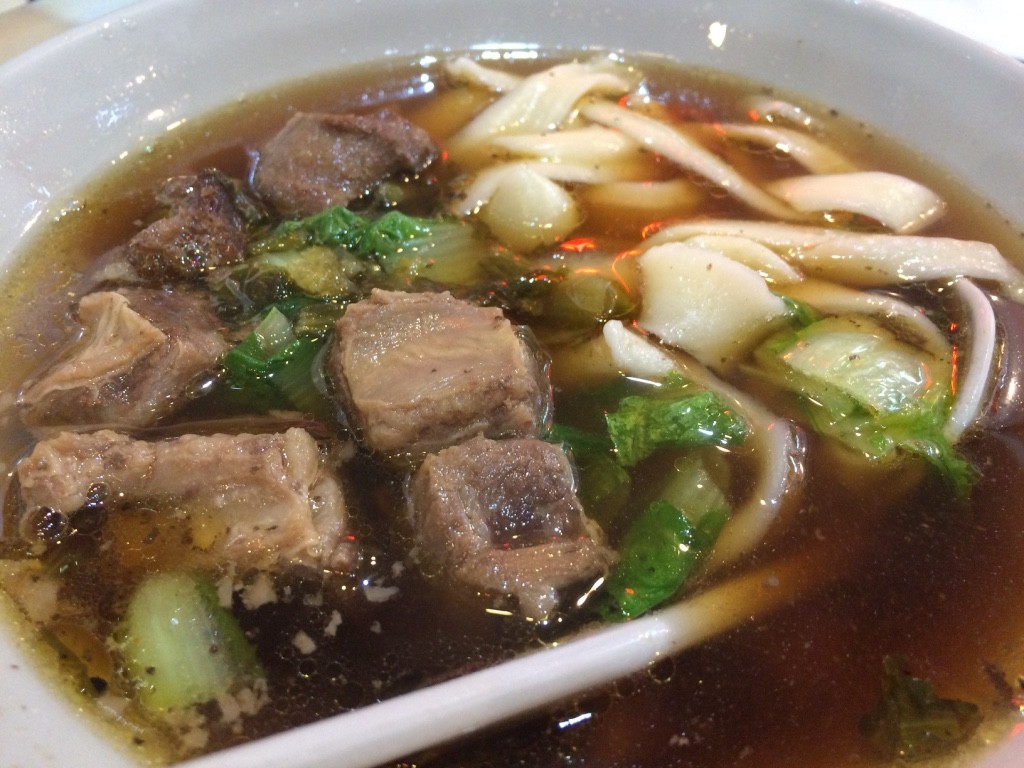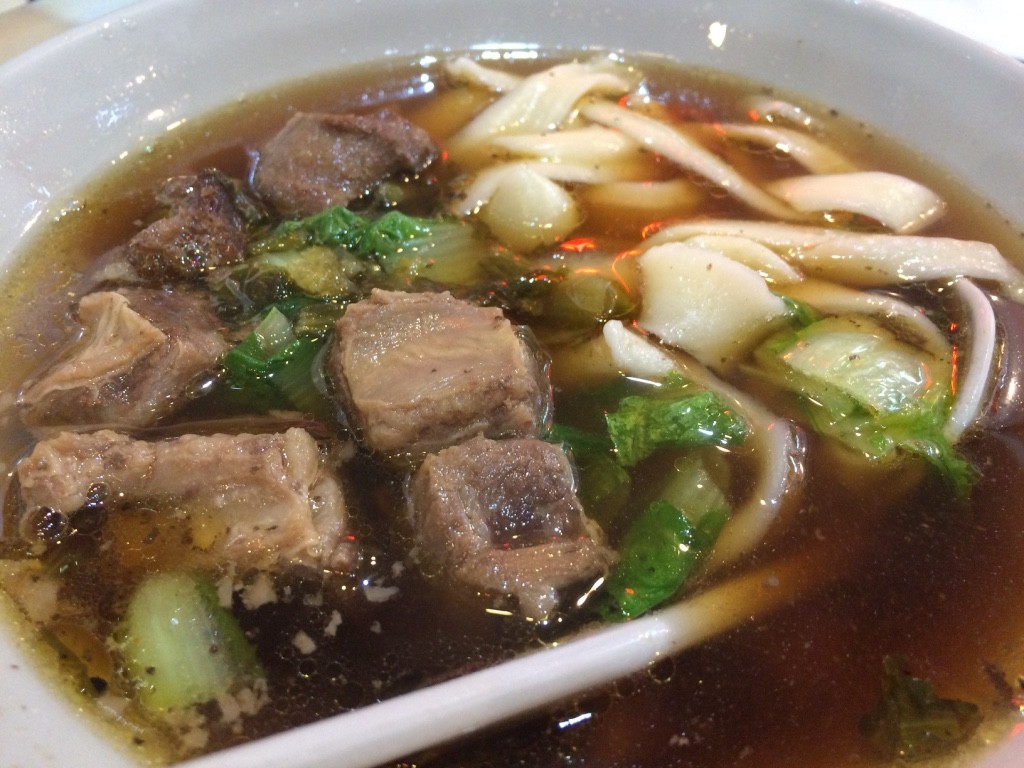 We made our way back to the apartment so Nate and Noel (think he caught something) could rest this afternoon. My sister and I headed back out to buy groceries at Jason's (a Singaporean based grocery store). They had a good selection of local and international items. We mainly picked up groceries for Nate's lunches and dinners.
After Nate went down for the night, my sister, Tim, and I went to a restaurant close by, called Ya Meile. It was a place we got take out from yesterday for Noel. The lady recognized us and was probably wondering why Tim was always bringing his non-Taiwanese friends (as she called us) to this place. We ordered 2 bowls of meat sauce dried noodles, pot-stickers, pan-fried dumplings, boiled dumplings, green onion pancake with egg inside, and a congee (for Noel). All this food came out to $10 CAD.
After dinner we went to 50 Lan to grab some bubble tea to bring back to the apartment. We spent the rest of the night watching Netflix and relaxing.
We're planning on going to the Taipei Zoo tomorrow since the weather is supposed to be sunny – we haven't seen sun in Taiwan for over a week!
Our steps for today was 12,200.