March 14, 2016
It was another early morning as my sister, Noel, and Nate arrived in Taipei this morning at 5:30am from Vancouver. Tim and I set our alarms and waited for their arrival. They got to the apartment with Uncle Albert around 7am. They dropped off their bags and we headed straight to our favourite breakfast place – Yong He Soy Milk King! We were excited to share our love for this place with our Vancouver visitors.
After breakfast we went back to the apartment and the travellers took a nap before we headed out for the day. Since the weather today is a bit cold (around 15 degrees) and gloomy, we decided to go to Taipei 101 to check out the mall and eat at Din Tai Fung. But before we went to Taipei 101, we went to Daan Park to stop by the children's playground for Nate to play. He seemed a bit scared about where he was so we wanted to bring him to the park to cheer him up; it worked!
Once we got to Taipei 101, we could see the hoards of people waiting in front of Din Tai Fung. The wait was around 50 minutes (this was at 1pm). The wait actually went quicker than we thought it would be and we only had to wait about 30 minutes. Since we told them we needed a high chair, when we got to table they had the high chair set up with a Din Tai Fung plastic dish set (how nice). The dish set was really cute and we asked if they were for sale. Our waitress said they are but they are all sold out at the moment – the set (bowl, plate, utensils, cup) is 350 NT ($14 CAD). So now we're on the hunt for these.
With my sister and Noel here, we were able to try a variety of dishes. We were also really hungry when we ordered since we hadn't eaten since 7am. Nate was polishing off the noodles and loving the food. It actually slipped my mind to take pictures of a few of the dishes because I was too hungry to think about it. The dish I really enjoyed that isn't pictured is the DTF house special appetizer dish. It's a cold dish of sliced bean curd, (organic) bean sprouts, julienned seaweed tossed in a slightly spicy sesame sauce. (This dish was 70 NT = $2.80 CAD)
After lunch we walked around to the neighbouring malls and ended up at the 24 hour Eslite Bookstore (Xinyi location). We started on the top floor and worked our way down. Nate walked around the children's floor and enjoyed looking around and touching everything. He even made some Taiwanese friends in the book department.
It was fun to watch Nate interact and observe other kids and their parents in the bookstore. A Dad was reading his son a book in Mandarin and Nate sat really close and kept inching closer hoping to listen. As he inched closer and closer you can tell from the look on his face that he didn't understand anything that was being said. Pretty sure Nate knows he's in a foreign land.
Eslite has floors of books as well as boutique shops within the bookstore – we took our time going through each floor since Nate fell asleep in his stroller.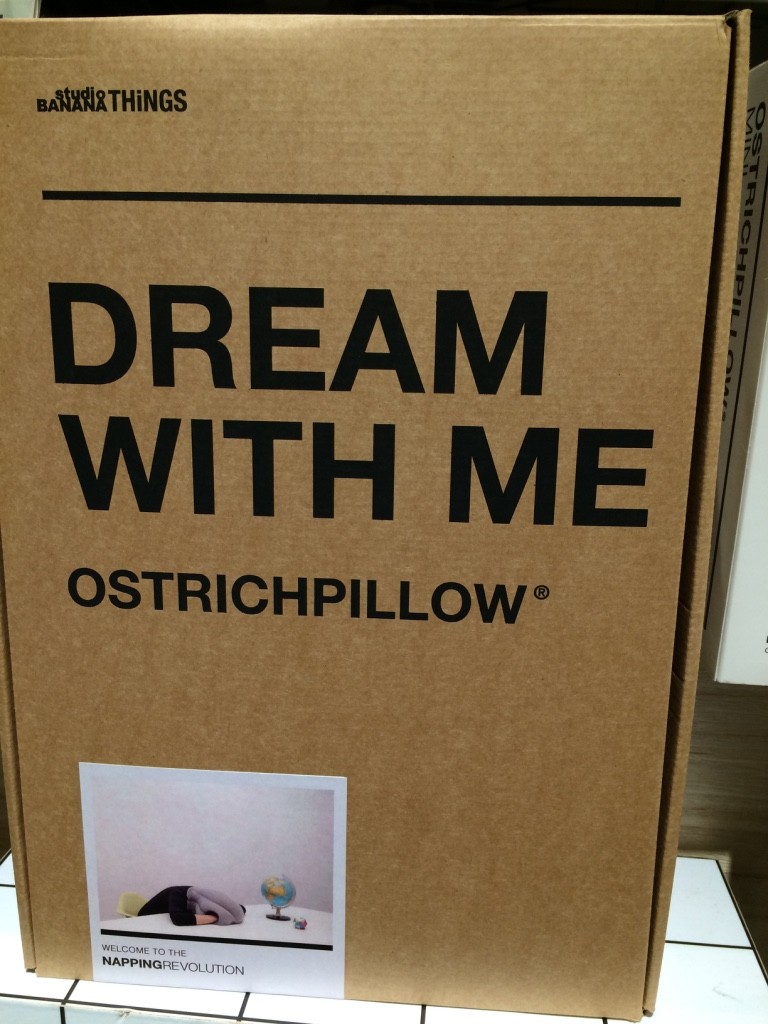 After spending an hour or so at Eslite we made our way back to the apartment area (we decided to just walk there instead of taking the MRT two stops). We stopped by a 7-Eleven for pudding (to eat later) and bubble tea from "50 Lan". We've seen this bubble tea place everywhere and have been meaning to try it out (there's one located just down the street from our Airbnb). We ordered pearl milk tea with mini pearls – the tea was good, but I think I still like the bigger pearls (or a mix of both like the Panda bubble tea in Taitung).
After we got our bubble tea, we headed to MOS Burger for dinner. We decided to have a low key/casual dinner because everyone was getting tired. My sister and Noel were doing well staying awake considering they've been up for over 24 hours with minimal amount of sleep on the plane. MOS Burger is a Japanese fast food restaurant with multiple branches in Taiwan. I was waiting for them to come so I could try it out. We decided to just eat in since Nate was still sound asleep. I ordered the shrimp patty burger and Tim ordered an "Australian Wagyu Beef" burger. He ordered one combo which came with a drink and a side of chicken nuggets (default option instead of just fries). My sister and Noel tried their more famous burgers – ones that use rice instead of buns. I had a bite of my sister's sukiyaki burger and it pretty much tasted like you were eating a donburi (rice bowl) in your hands.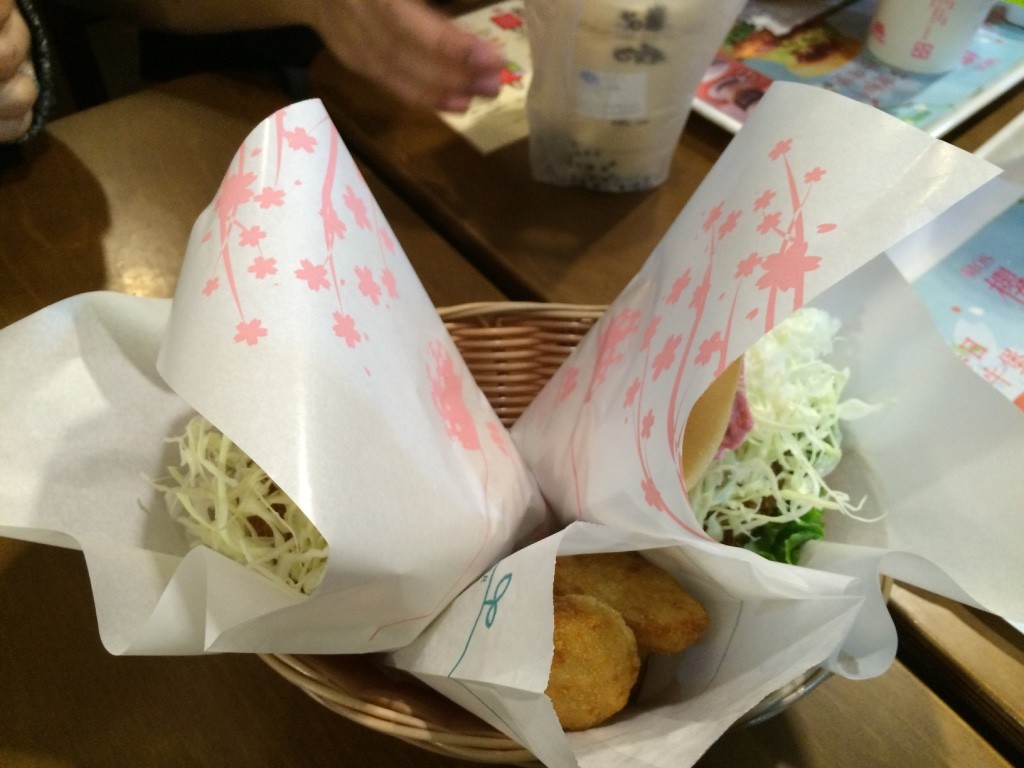 After an eventful afternoon/early evening, we headed back to the apartment. Everyone washed up and now are fast asleep. Tim and I are still awake working on our blog posts. We expect them to wake up really early like how we did during our first week here.
I hope tomorrow will be a good day after they get their much needed rest. Even though we are far from being locals, the fact that they came to visit us here, I feel like we're responsible for getting them to like Taipei and enjoy it as much as we have. I hope the weather improves – we were blessed with such great weather our first week here but now it's so cold.
Traveling around the city with a 20 month old is challenging and also enlightening to see how child friendly Taipei is. I noticed that it was really easy to get around with a stroller – especially in the MRT stations, which is something not to be taken for granted (ahem, NYC subways). Also, in each MRT station they have super clean bathrooms and "breastfeeding rooms" (which are also family rooms used to change diapers).
I'm really happy my sister, Noel, and Nate are here to visit us. I just hope that (even travelling with a toddler), they will be able to experience as much as we have so far during their time in Taipei.
Our steps for today are: 18,000 steps (I was surprised we walked so much with Nate – it was mostly because we walked back from Taipei 101 instead of taking the MRT).