April 21, 2016
After a long day at DisneySea the day before, we struggled to wake up early to meet William at Tsukiji Market. As we were snoozing our alarms, William messaged and said he was going to be late because he slept in. I took this opportunity to reschedule to Friday since Tim didn't look like he was going to be waking up any time soon.
Since we no longer had set plans for today, we decided to try a ramen place that is down the street from our apartment that constantly has a line up out the door and on the sidewalk. After using Google Maps, we found out the name of the restaurant is Tatsunoya.
Tatsunoya opens each day at 11am, so we made sure we got there right when it opened. When we arrived, there was a group of four businessmen (or just men in suits) ahead of us as they opened the doors (Tim: flashier suits (by Japanese standards), vests, and flamboyant pocket squares made me think they weren't your regular salary men…). We tried to watch the four men order on the ticket machine to see what they were getting. There is no English on the menu but they have small pictures. We couldn't really tell what the difference between the black and red bowl were from the small pictures so we ordered one of each (Tim ordered a bowl with more meat).
On the table they had jars of seasoned bean sprouts, pickled greens and pickled ginger for you to snack on or add to your ramen. The waitress came by and presented me with a box of individually packaged hair ties and asked if I wanted one (my hair was down). I said sure and tied up my hair. I thought that was a nice touch and it was the first time I've had that offered to me at a noodle soup restaurant. It's also nice because hair ties in Japan are very pricey. Even at Daiso, you only get two hair ties for 100 JPY and Muji you get one for 300 JPY.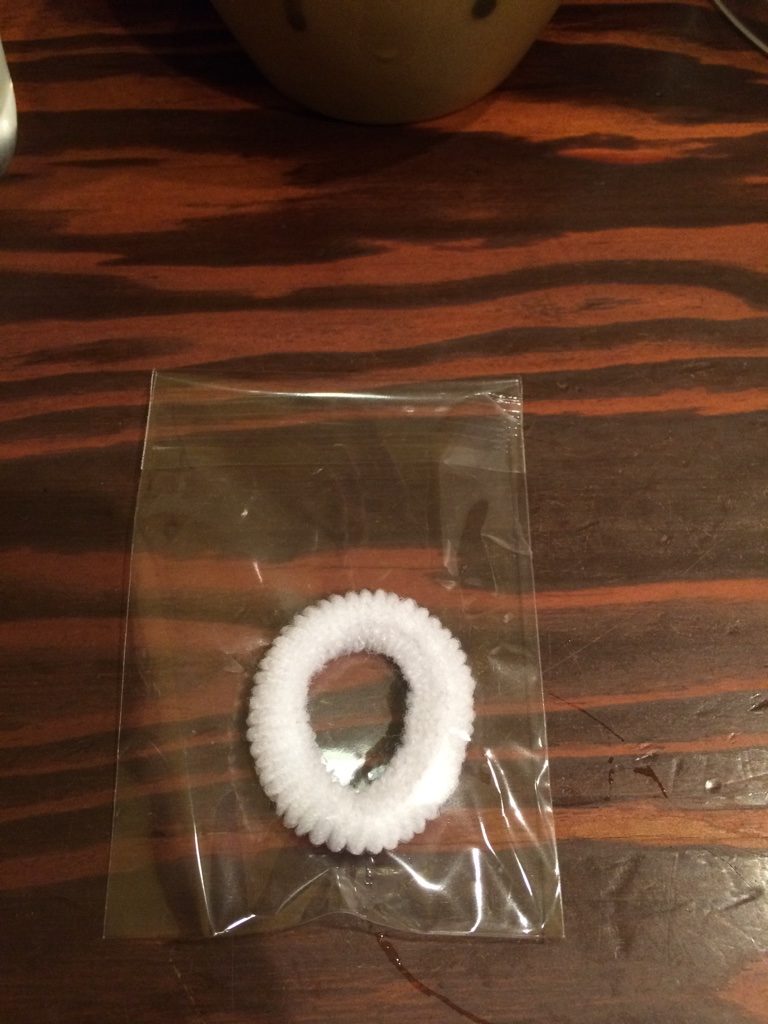 The ramen arrived and it looked really good. The broth is a tonkotsu broth similar to Ippudo and Ichiran. What Tatsunoya is known for is their very tender pork. The pork was very fatty (which usually bothers me more) but when I ate it, it basically melted in my mouth and tasted really delicious. I can see why there is a line up for this place. I later found out that Tatsunoya has a couple of restaurants around LA.
We left feeling satisfied and happy that we got there when we did as the line up was starting to build up. After lunch, we headed to Asakusa to visit the Senso-ji Temple.
We took the train to Ueno Station (which is the closest JR line train to the temple). We walked about 20 minutes to the temple and found massive crowds and a shopping street of souvenirs that lead to the shrine. Although there were a lot of people, it was fairly calm (Tim: I didn't think it was that calm, but I guess it was okay considering how crowded it was).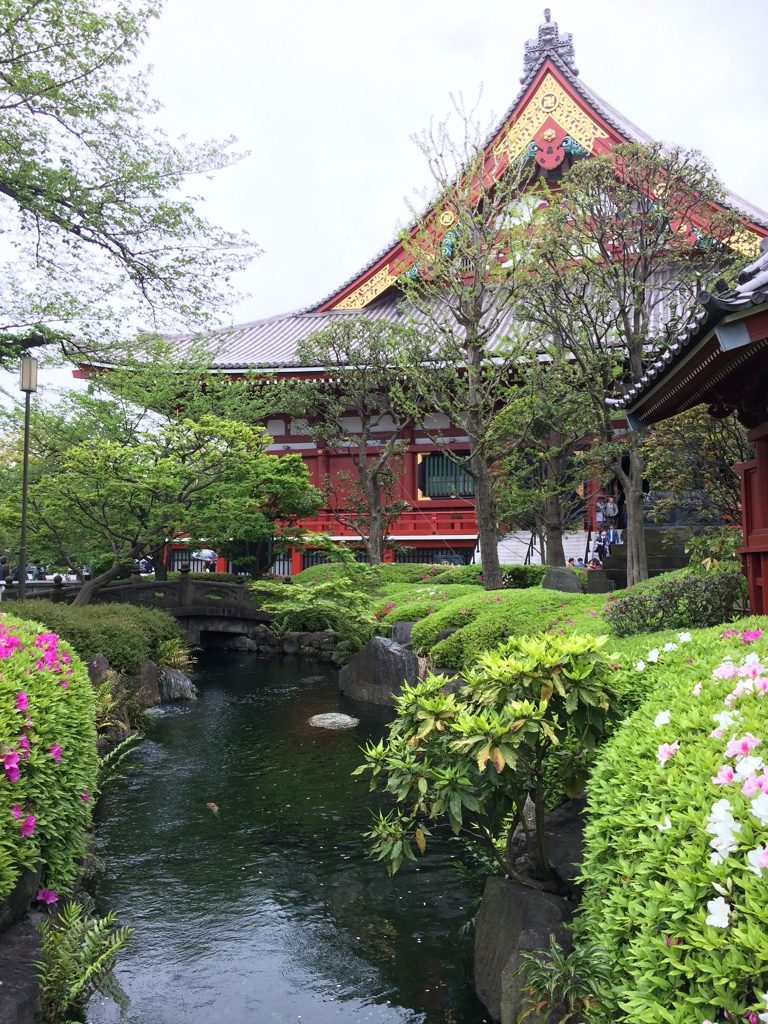 We took our time around the temple area and slowly made our way back to Ueno Station. The Asakusa area (away from the temple) is very quiet and seems more residential than other parts of Tokyo. When we were walking back we saw a lot of girls that looked like they're 5 or 6 walking home from school alone. I've noticed that Asian kids are very independent here. They walk and take the subway home by themselves. We saw this a lot in Taiwan and now Japan.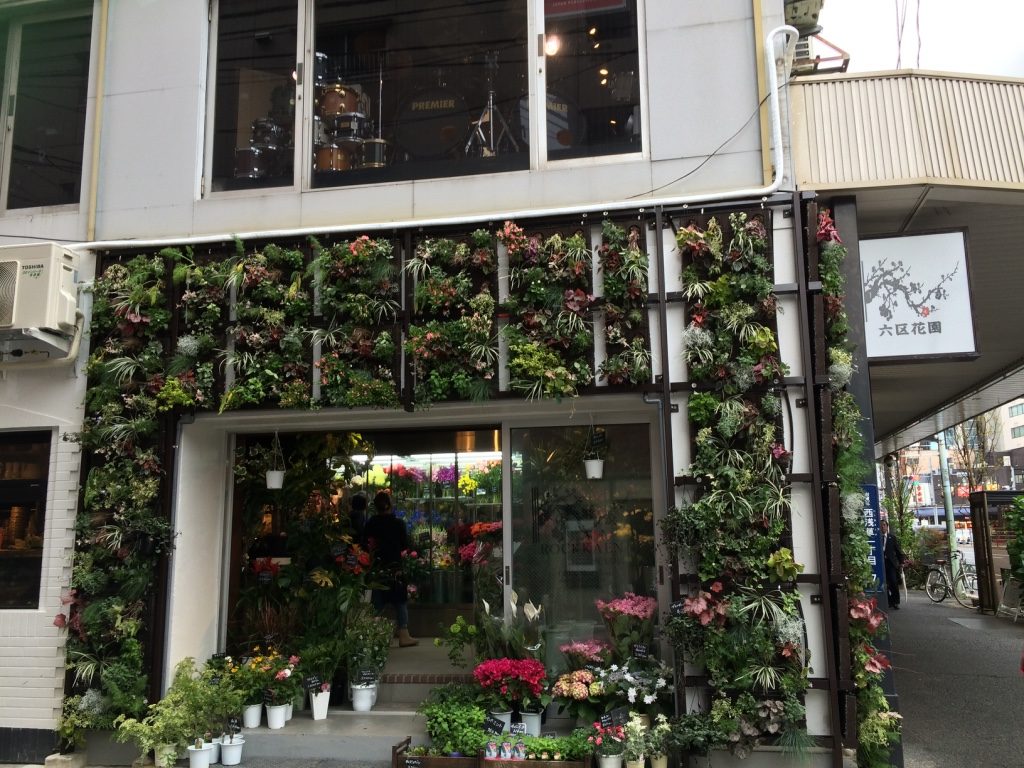 Since our JR passes expired today, we figured we'd do a full loop of the Yamanote line and go to Shinagawa. By the time we got to Shinagawa, it was pouring rain (and it poured for the rest of the day). Our plan in this area was to visit the Sengaku-Ji Temple and to just explore the tiny alleys around the taller office buildings in the area. You see even more black suits in Shinagawa than you do in Shinjuku since it's more of a business district.
Sengaku-Ji Temple is where the famous 47 Ronin (samurais without a leader) are buried, who had avenged the death of their master and committed honorary suicide as a result. This story is popular with Japanese people as the ronins showed considerable loyalty. This is a pretty interesting story, but involves a lot of suicide. The graves of the samurais are found at Sengaku-Ji. When we got there around 5pm, the buildings which likely have more English information and a running video were closed. Unfortunately none of the signage is translated into English so we had to wait until later to read the full story. The Wikipedia article that's linked has a really detailed story.
After the temple, we walked back towards the train station and walked towards the office towers. It was about 6pm and a lot of people were getting off work. Tim wanted me to see all the taller office buildings and see how narrow the alleys are around them (alleys full of restaurants). We only stayed a short while as the rain was picking up. We decided to head back to Shinjuku for dinner and go back to the apartment earlier tonight.
I guess we timed it a bit badly since we ended up going back to Shinjuku during rush hour.
Tim was craving Japanese hamburger steak so we wandered around Shinjuku trying to find one. The one we had looked up on the train ended up being permanently closed. We found a place around the corner that looked promising so we decided to try it. It's basically like a Pepper Lunch type of place where they serve the food on a sizzling teppan with paper around it so the oil doesn't splatter.
The hamburger steaks came with rice and soup that we could help ourselves to. Overall it was okay good because it was extremely oily. If you want a good hamburger steak in Vancouver, try Cafe de L'Orangerie near the Arthur Laing Bridge. They make a really good hamburger steak as well as delicious Japanese pastas and home made desserts (one of our favourite restaurants).
It was still raining hard so we decided to check out the shopping close by – Takashimaya and another mall. I got excited because I saw a "Flying Tiger" store in one of the malls. This store is from Copenhagen and the first time I went to one was in Cambridge, UK. I thought it was a really neat store (feels Ikea-esque because it's Scandinavian and cheap) that carried pretty random things – everything from arts and crafts to dishes. It's where I got my carrot sharpener/peeler.
We headed back to the apartment fairly early and did some much needed laundry. Staying in Airbnbs have allowed us to do laundry while we stay here but in Asia you need to hang dry everything, so basically we can't wash everything because then we'll have no dry clothes for the next day.
Steps today: 24,000