May 15, 2016
When we woke up this morning, Robin was downstairs making the batter for pancakes. This was really nice of him, but unfortunately we didn't have time to eat the pancakes because we had to return our rental car to Hertz downtown at 9:30am. We did get to eat some of his cooked apple and banana compote which was a yummy breakfast in itself.
We dropped the car off and Jess picked us up from Hertz. She found parking downtown and we walked around the city. Since it was relatively early on a Sunday morning the streets were pretty dead. Adelaide has a much more small town feel than Melbourne. The sun was shining and the weather was very pleasant (low 20s C). We walked through the Adelaide Botanic Gardens (each city in Australia seems to have their own botanic garden) and walked down Rundle Mall, which is one of the main shopping and restaurant areas downtown.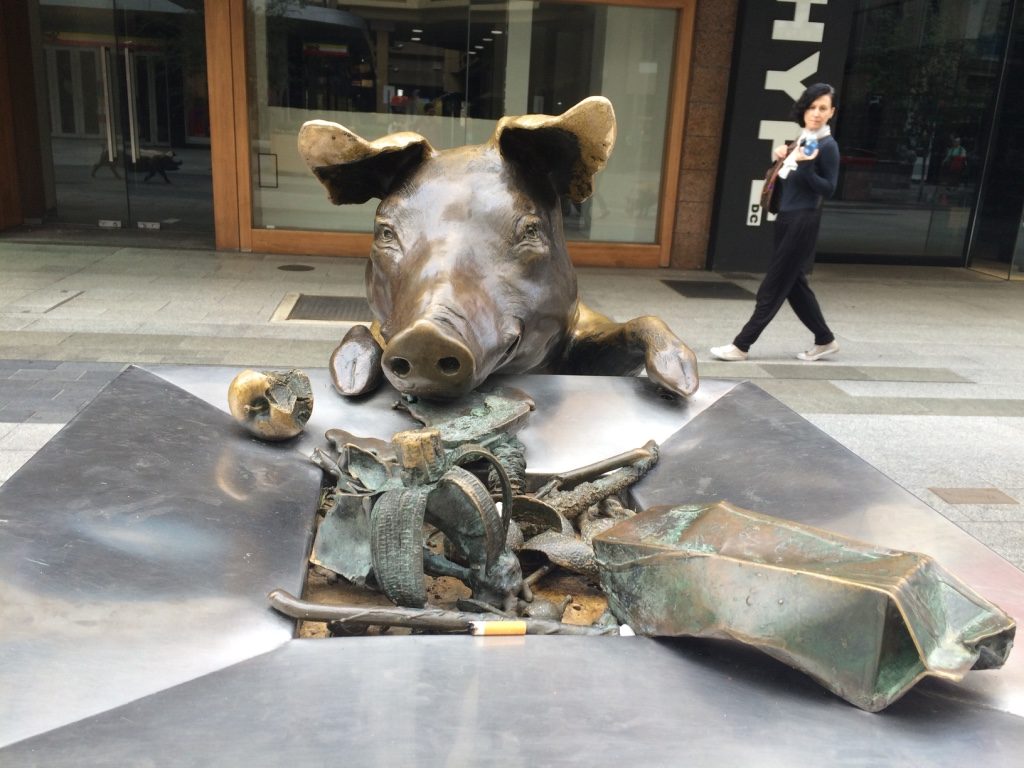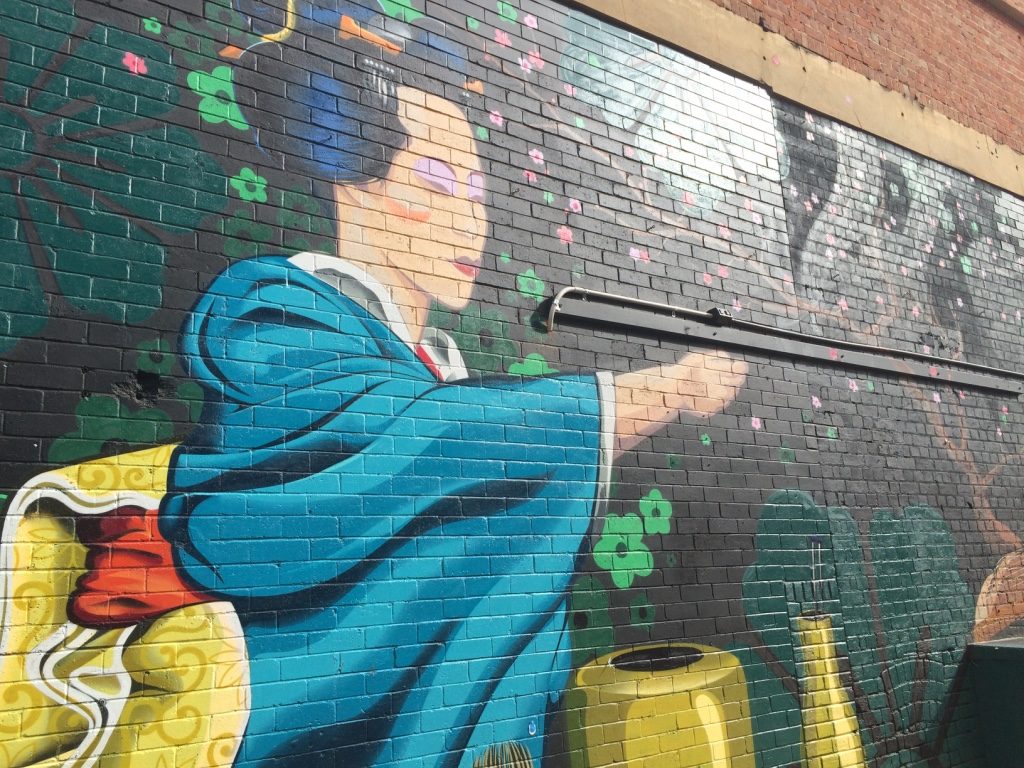 For lunch Jess took us to a place called "Two Bit Villains", it's a vegetarian burger (Jess is vegetarian) restaurant that also specializes in cool flavoured sodas. We ordered our burgers and shared (soy) chili cheese fries. Everything was very tasty. It was very well seasoned so you didn't realize you weren't eating meat.
After lunch we drove to Henley Beach, west of downtown. When we pulled up to the boardwalk, it reminded me of Southern California. We walked along the boardwalk and out to the jetty, watching people fish and took in the fresh sea air. It was such a lovely fall day. The sun was beating down but there was still a cool ocean breeze which was perfect.
We walked to the Henley Library to take some travel books out for New Zealand and for the rest of our Australian trips. We're going to New Zealand with Jess and Robin at the end of May so we'll have to read up on what we want to do in Auckland and Wellington.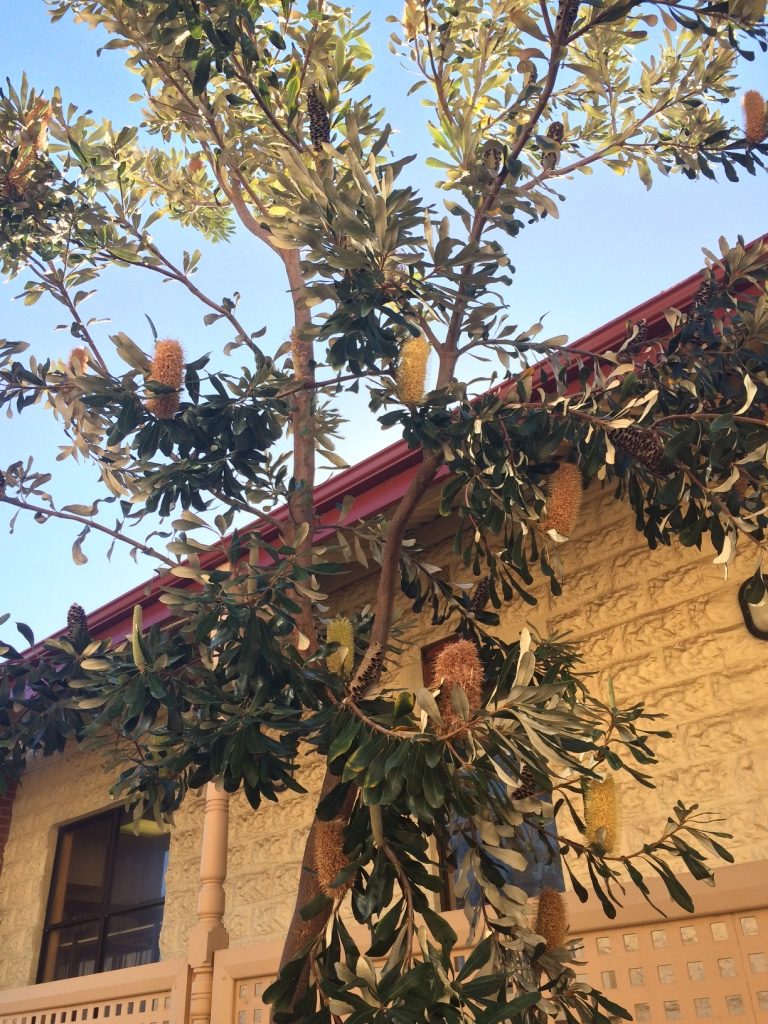 After the library, we walked back to the beach and walked down to the sand, took off our shoes, and walked back to the car. When I stepped on the sand, it felt super soft and almost powder like. I would compare it to the consistency of powdered icing sugar. Each time I stepped down I would hear sort of a crunching sound. Since the sand was a bit damp, and the consistency was like a powder, it was very hard and compact in some areas.
We came back into the city and stopped back home to clean our feet up and headed out to the grocery store. Grocery stores close at 5pm here (so early!). We went to Coles and picked up some fruit, vegetables, and breakfast for the next few days here, and Jess bought ingredients for vegetable lasagna for tonight's dinner.
While we trip planned for the remaining days in Australia, Jess was making dinner for everyone. She made a really tasty vegetable lasagna and roasted vegetables for dinner. It may have been our healthiest dinner on this whole trip. After dinner we played a card game we brought from home (Thanks, Hon!) called, Hanabi. By the time we finished our first game it was already 11pm and Jess had to work early tomorrow so we called it a night.
We picked up a lot of brochures from the tourist information centre downtown, so we'll probably be browsing them to see what else we want to do while we're here. The number one thing on my list is to go to the Cleland Wildlife Park and see koalas and kangaroos. So far the only kangaroos I've see in Australia were ones that were hit by cars on our way to Adelaide.
Steps today: 16,000