March 9, 2016
Firstly, Happy Birthday Mom! We love and miss you. Wish we could have spent the day with you.
Today was our last morning in Kaohsiung.  We called it an early night yesterday and didn't get to walk along the Love River, so that was our plan for the morning.  We planned to catch the 12:40pm train to Taitung, a small city on the east coast of Taiwan.
On our walk down to the Love River, we stumbled upon a breakfast place that had a long line (out the door, if they had a door).  Long line ups have proven to be the most trustworthy source on our trip, so this was a good sign.  It looked like their specialities were steamed buns filled with pork and cabbage (it had it's own separate line) and sao bing (layered flakey flatbread).  When we got there, the kitchen was trying their best to keep up with demands of the line.
We ordered a sao bing with egg and one with a Chinese doughnut. After we ate, we got into the other line and got two steamed buns to save for lunch later on the train. In hindsight, we should've eaten these buns right away when they were fresh and juicy.  You could tell that they would've been amazing if we had them fresh, oh well, next time! (Tim: They were still good when we had them on the train, just probably not as good as they could have been)
After a satisfying breakfast, we continued our walk to the river.  We passed by a baseball field that had multiple posters of the Taiwanese movie, "Kano".  The movie is based on a true story about a Taiwanese baseball team that goes to the championship tournament in Japan in the 1930s. Tim and I had watched the movie in Vancouver a year ago when they were touring the movie in North America.
As we past by the field, we saw the Korean flag and a flag that said "Doosan Bears Spring Training".  The team was having spring training practice, so we stood there watching the practice for a bit. The Doosan Bears are a professional Korean baseball team from Seoul. It's funny that they're a professional team, we saw half the team running along the river after but some were totally slacking and some were even just walking, so we thought they weren't a professional team.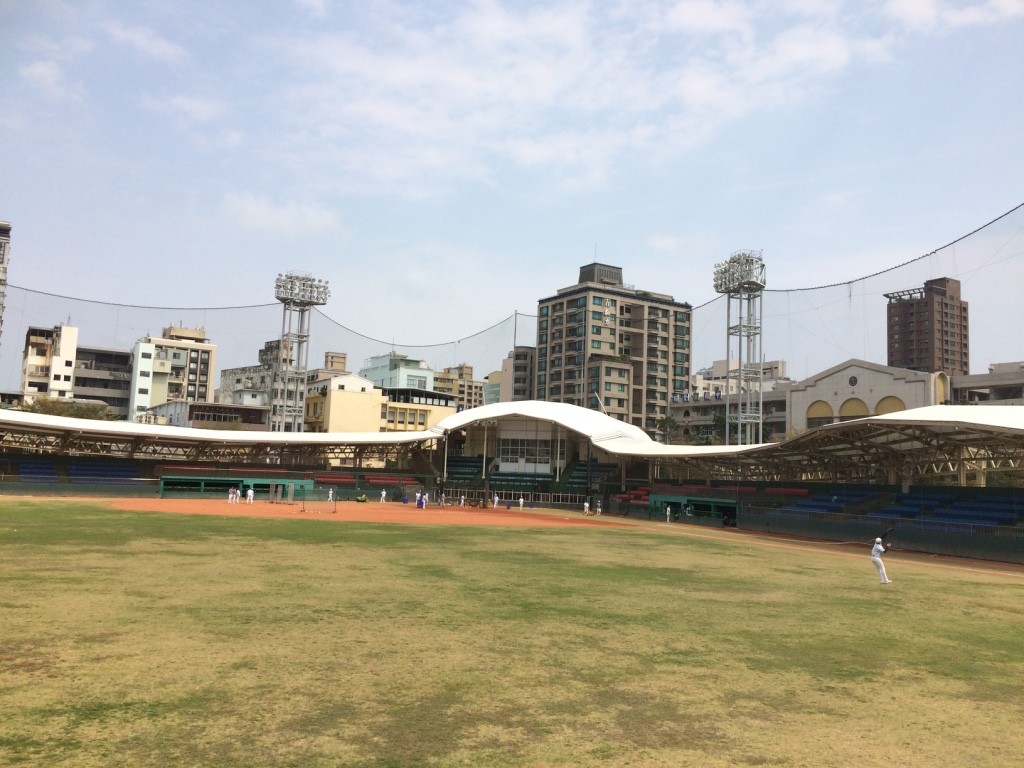 It was about 10:30am when we finally made it to the Love River, and it was already about 28 degrees in Kaohsiung. At least it was overcast or else it would've been more uncomfortable. Walking alongside the river and seeing some of the taller buildings against the water reminded me of Chicago.  Kaohsiung is Taiwan's "second city" after all.
After a sweaty walk back to the hotel, we picked up our bags and headed to catch our train to Taitung.  The train was about a 2.5 hour ride (~175 km away).  As usual, I fell asleep on the train.  The train chairs are comfortable because they recline quite far back, which makes sleeping on the train a bit better! When I woke up, I looked out the window and all I saw was green, then I turned to the right and I saw the Pacific Ocean. It's too bad it was overcast and very windy out.
We arrived in Taitung to Tim's aunt and cousin waiting for us at the train station.  They took us on a quick tour of some of the Taitung sights and brought us to the B&B we would be staying at.  The host is a very friendly Burmese woman who moved to Taiwan for university and ended up staying here.  Her place is very nice and super clean, cleaner than the last hotel we stayed at.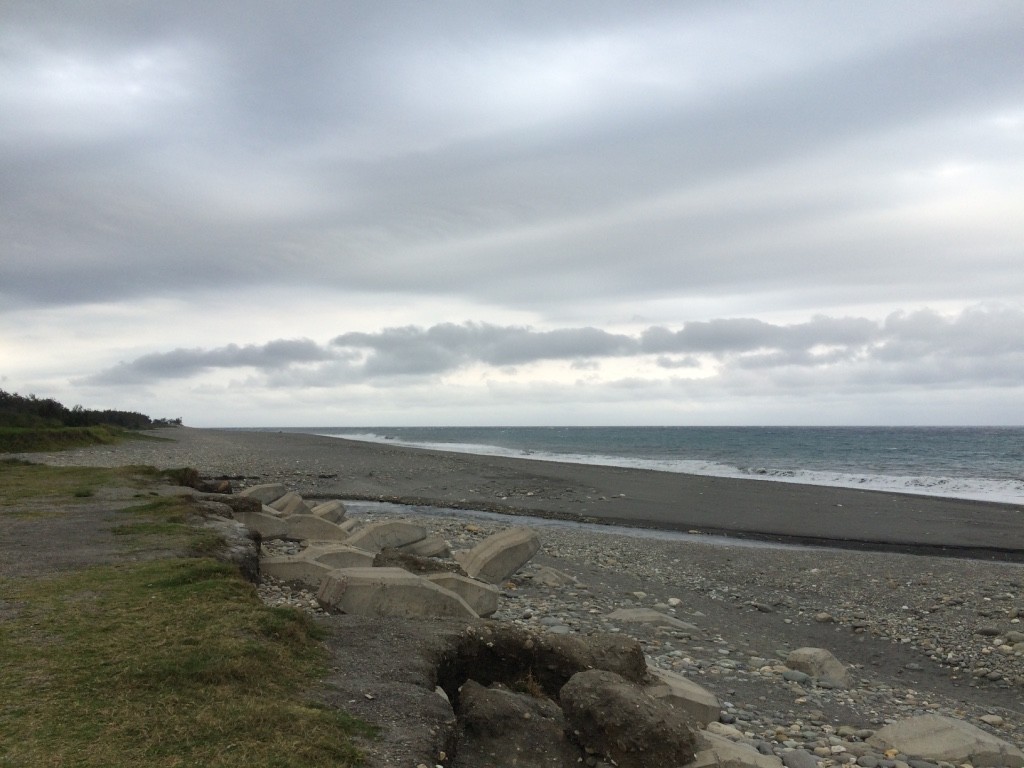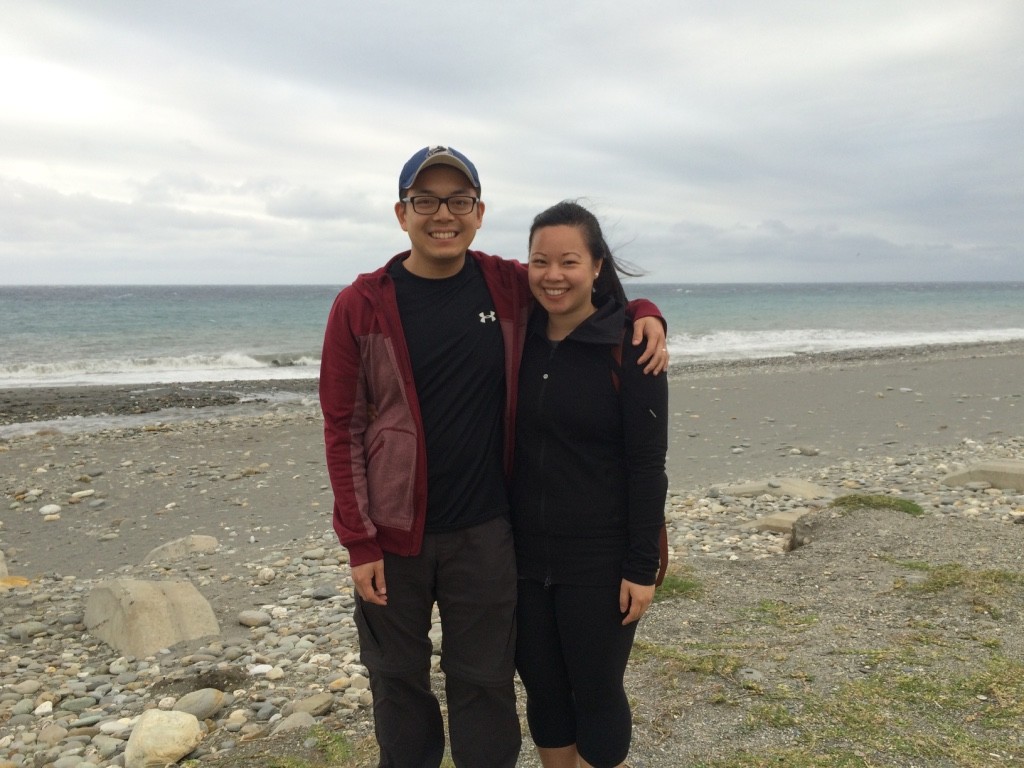 Taitung is the smallest city we've been to on this trip. Although it is a lot more rural than the rest of the other cities, I've noticed that there are a lot more noticeable backpackers (single white males). In looking at restaurants that were recommended on Trip Advisor, there are a lot of western restaurants for tourists – mainly pizza places. It's only been just over a week of Taiwanese food, and I'm craving western food already.  We found a compromise of western food and Taiwanese food that was highly rated on Trip Advisor – it was an American fried chicken place run by Taiwanese people.
The restaurant is called Blue Dragonfly.  It's basically like a local KFC. Tim and I shared a combo. It came with a drumstick, wing, and two "chicken pieces (Tim: Not sure what part of the chicken this was)" and a side of fries (was basically like a sprinkle of fries) and a drink.  We got a slushy ("slash shake" on the menu) that tasted like pina colada.
After dinner we walked through the park that was filled with lanterns.  It was so pretty.  There was a mixture of printed lanterns and some that were painted by elementary school aged children (I assume).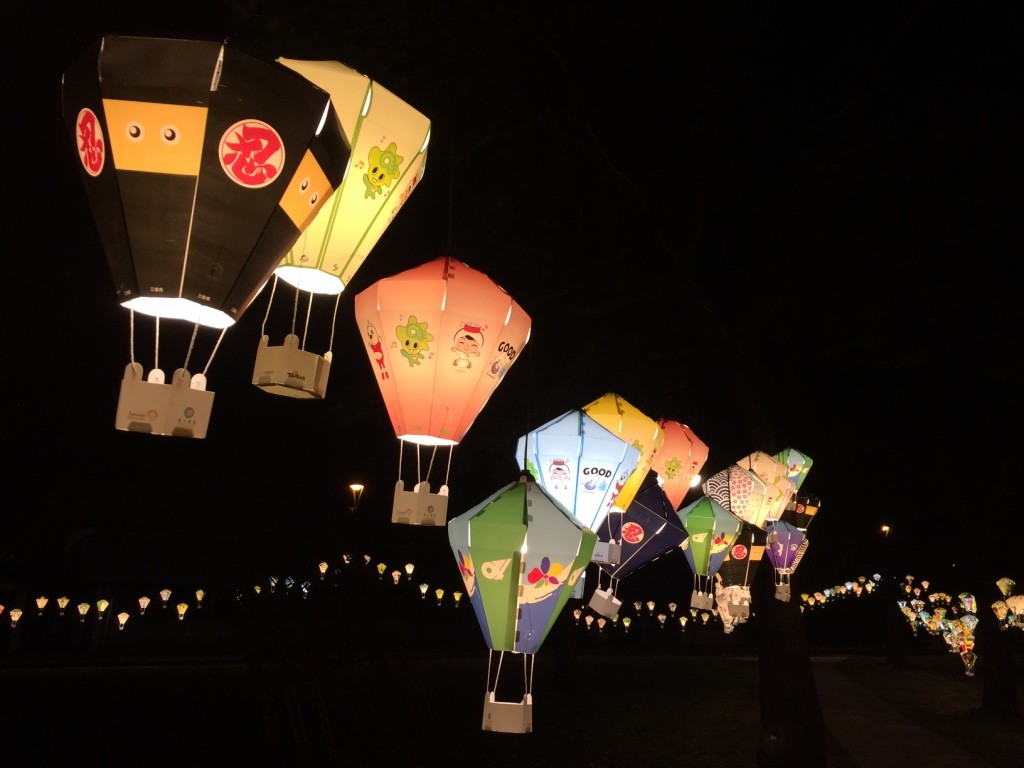 We walked through the park and took our time looking around.  The city is so quiet compared to everywhere else we've visited. It's a nice change of pace.
After our walk, we saw a KFC and went to get an egg tart. I've been hearing about KFC's Portugese egg tarts for a while now and finally got to try it.  It was really good, perfectly flakey crust and warm egg custard. These egg tarts are only available at Asian KFCs. I would highly recommend them.
We took a longer walk back to the apartment and stopped to get some fruit. Taitung is known for their custard apple, so we decided to try one. We also picked up a passionfruit lime drink from a vendor that is downstairs from where we're staying.  Both were very refreshing and the perfect way to end the day.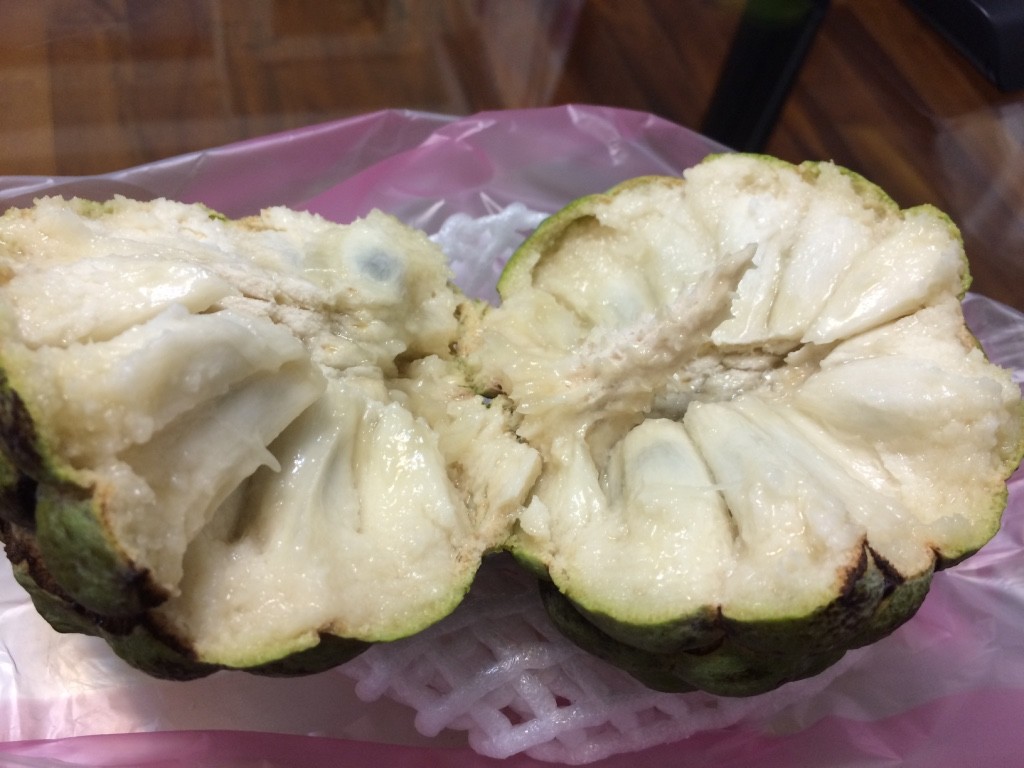 Our internet was down so we called the host and she came by and brought us another custard apple! So now we have one for tomorrow.
Tomorrow we're planning on seeing more of the beach and forest area. The east coast is beautiful with the tall green mountains and the ocean being so close. Hopefully the weather will be better tomorrow (Tim: And if it's not, it's out of our control so it's silly to let it bother us, right Kait?).
Our total number of steps for today was 17,300.