April 12, 2016
Today was another sunny day in Osaka. The temperatures looked a bit better than yesterday which made for a perfect opportunity to go to Osaka Castle and hang out at the park in afternoon. Our only other plan for the day was to meet up with my friend, Mable, and her boyfriend, Keith, for dinner in Dotonburi.
Since it was such a nice day, we decided to have a picnic in the park around Osaka Castle. I've noticed that there are so many take out options at restaurants with nice bentos that look so pretty and tasty. Below the department store beside our hotel is a basement full of food options. we decided to go there to see if anything caught our eye. After making a quick loop at our options, we decided to go for battera sushi, which Osaka specializes in.
After getting our sushi, we took the subway to Osaka Castle. We also wanted to get some other food, possibly a salad, from a convenience store. We thought we would find one closer to the castle since convenience stores are everywhere in Japan. But when we got out of the station, we couldn't find one at all. We walked for about 10 minutes or so down another street and we finally found a Family Mart… There were actually two within a block of each other.
At Family Mart, we got a salad, Glico pudding, and a hot chicken cutlet (Tim: and a grape soda). We headed to the Osaka Castle park area with our picnic food in tow. We were really excited to eat our lovely spread outside on a nice spring day. We found a nice bench under a tree and unpacked our lunch. Tim's sushi was very pretty, some people even took a picture of our lunch.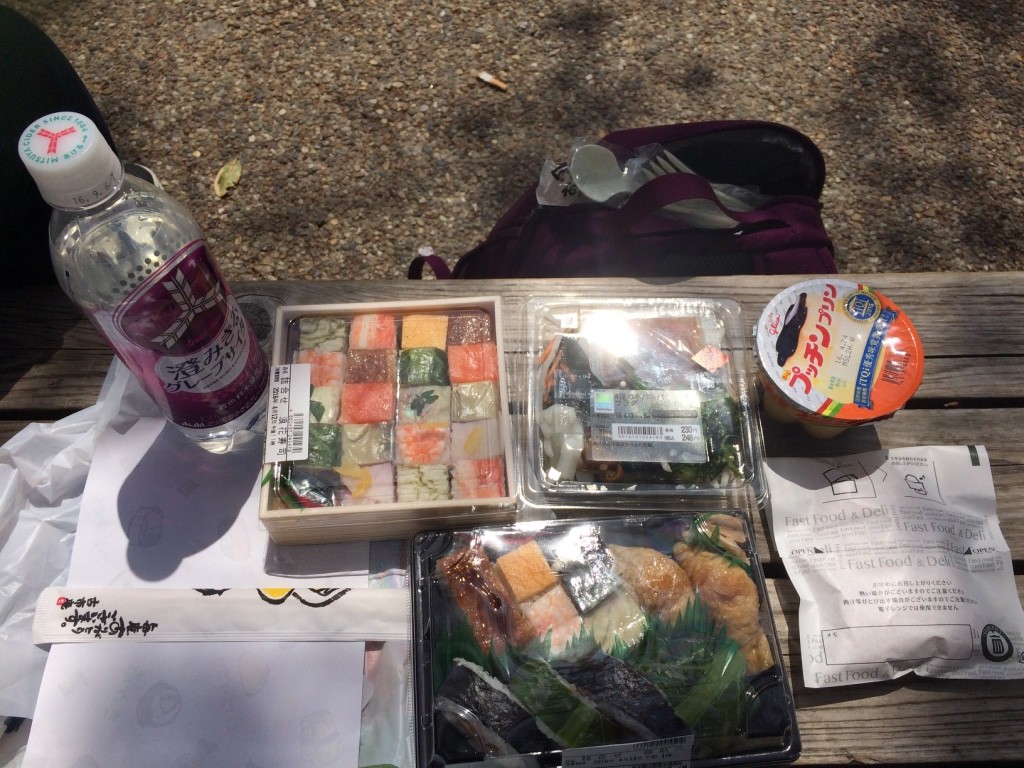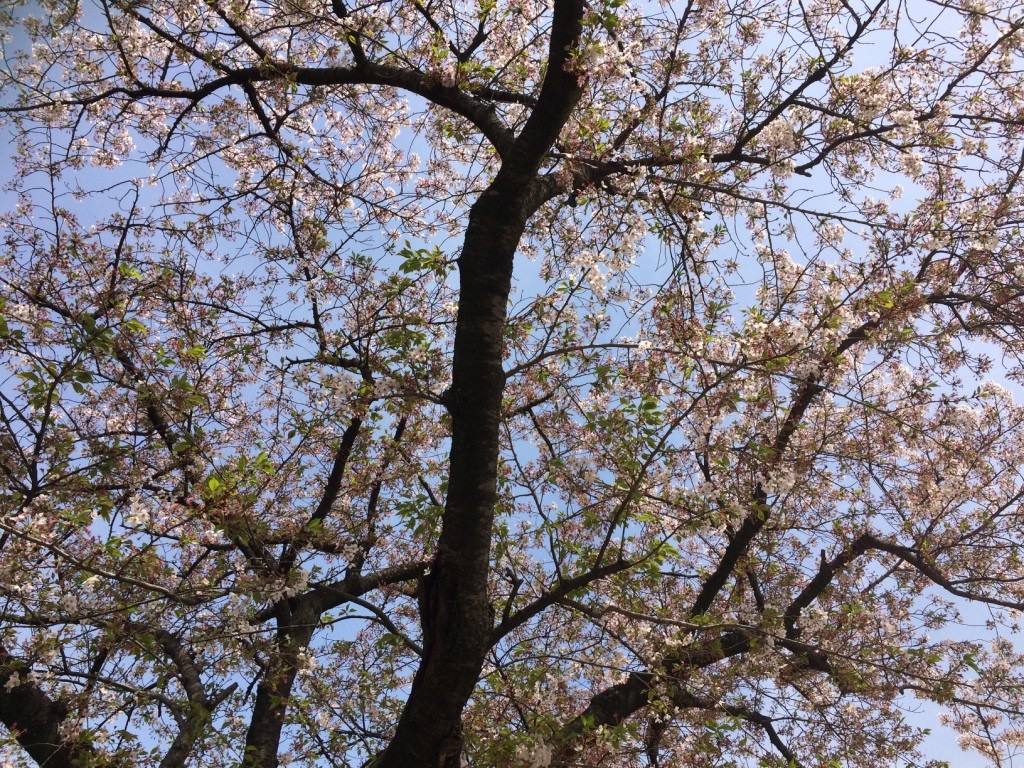 After our nice and relaxing lunch, we made our way past the walls toward Osaka Castle. The grounds were quite busy and we noticed there were many tours heading into the castle (lots of cruisers). The castle costs 600 JPY ($7.10 CAD) per person (Tim: or adults) to go in. Each floor has an exhibit and there's a viewing deck at the top which has views of the city from all sides.
We walked up to the top of the viewing deck and made our way down through each floor (which is their recommended route). Osaka Castle is the nicest castle I've seen on our trip so far. Fukuoka's Castle is basically ruins and Hiroshima's wasn't as grand looking. Like many of the other cities, Osaka's Castle is not the original building. It was rebuilt during the 1930's to match the original and was funded by citizens of Osaka.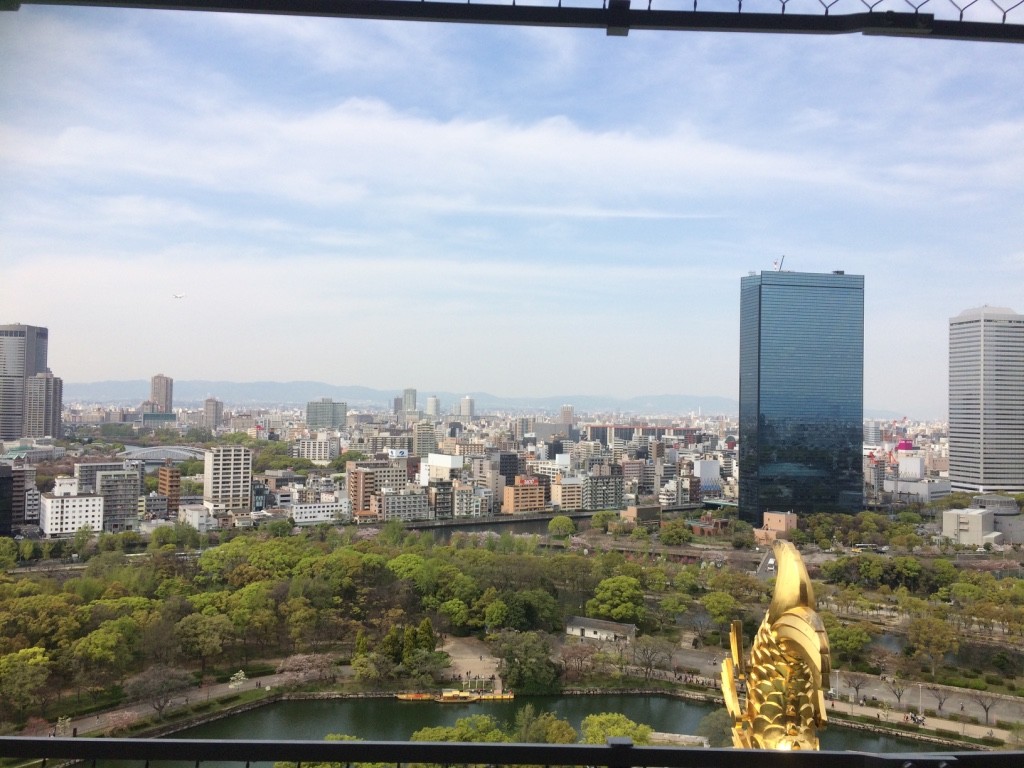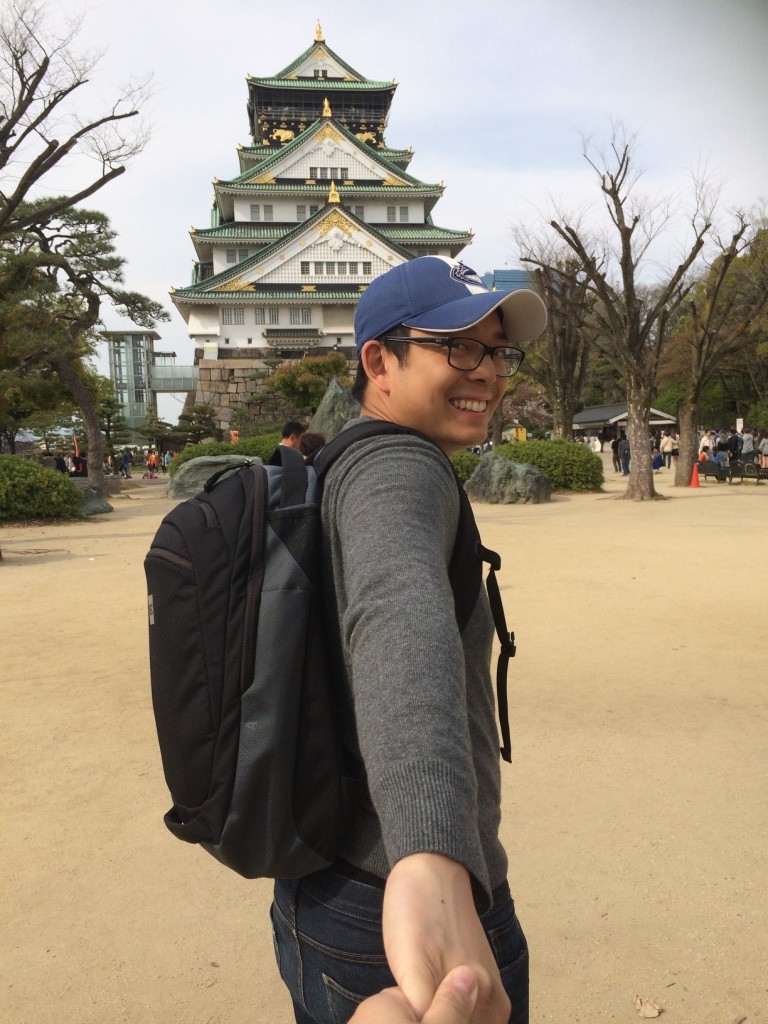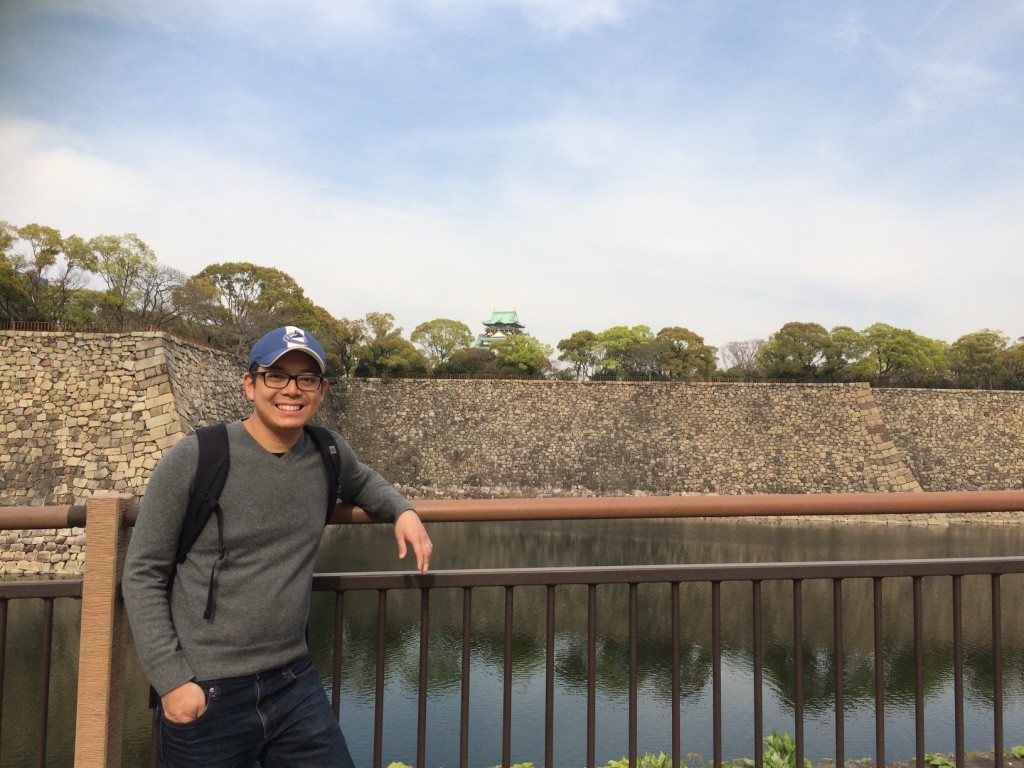 After we were done with the castle we walked towards Dotonburi, where we were meeting Mable and Keith. We took a leisurely stroll along the Tosaborigawa River and walked along the walkway, which I enjoyed a lot. The city outside of Dotonburi is so calm. It's not that I don't like big cities (referring to my post yesterday), I just don't like huge crowds, they make me really upset.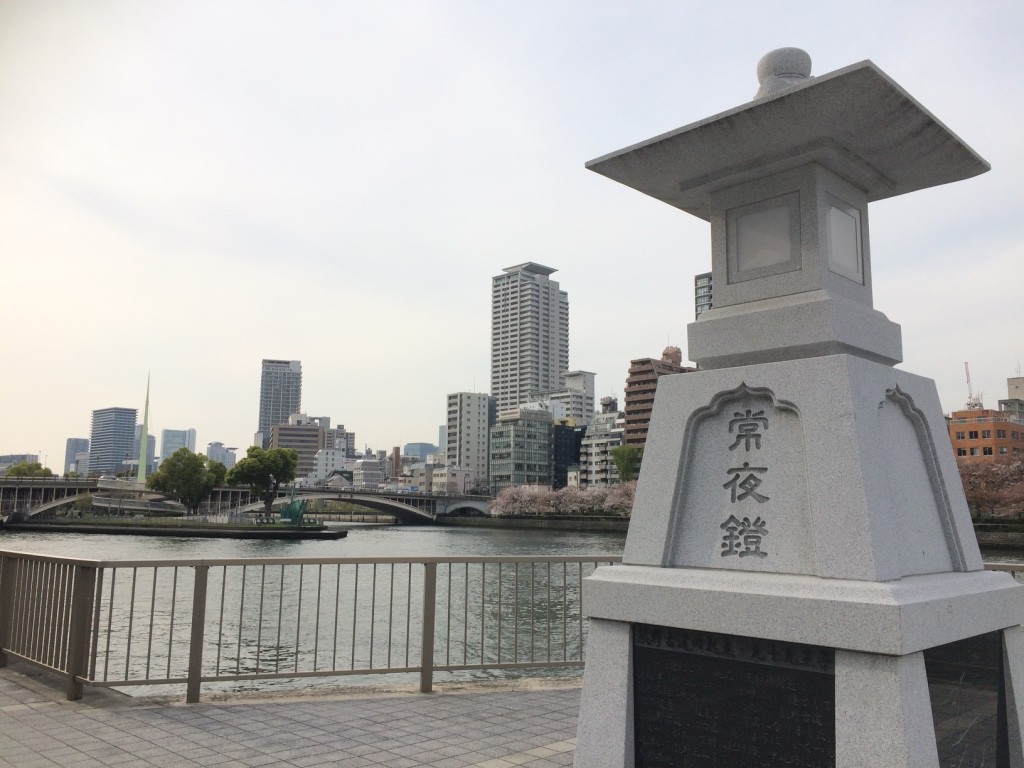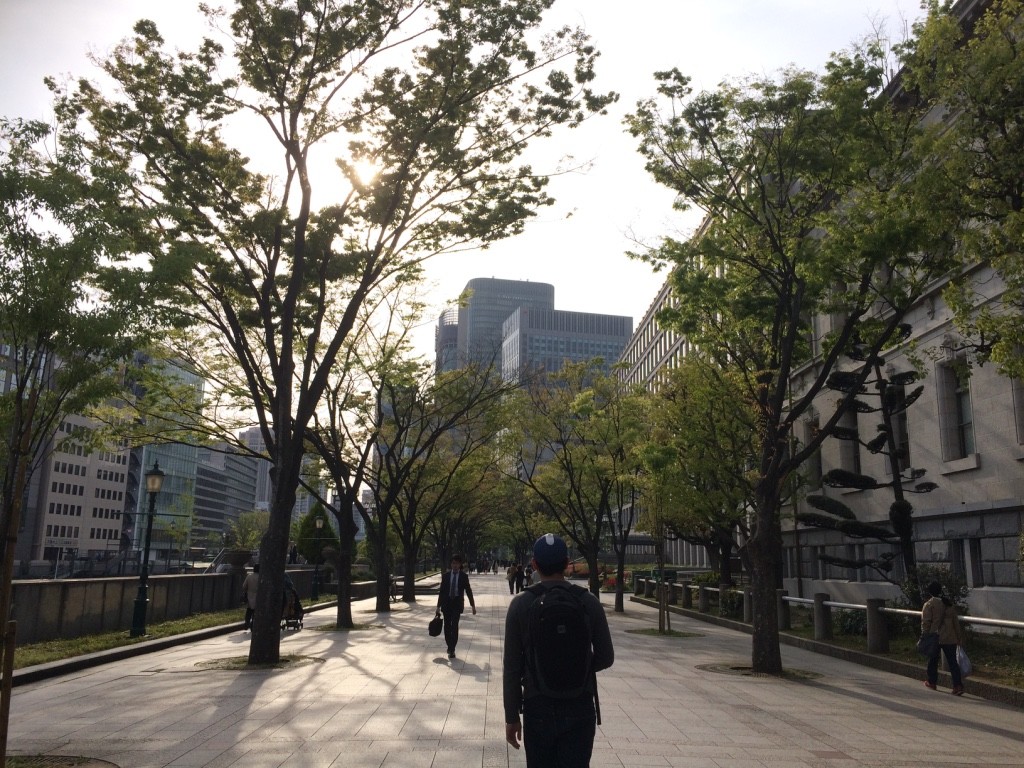 Eventually we made it back to Shinsaebashi, where we visited a few shops again before meeting Mable and Keith in Dontonburi. There are a lot of shops that sell just Japanese snacks. These shops make me so happy.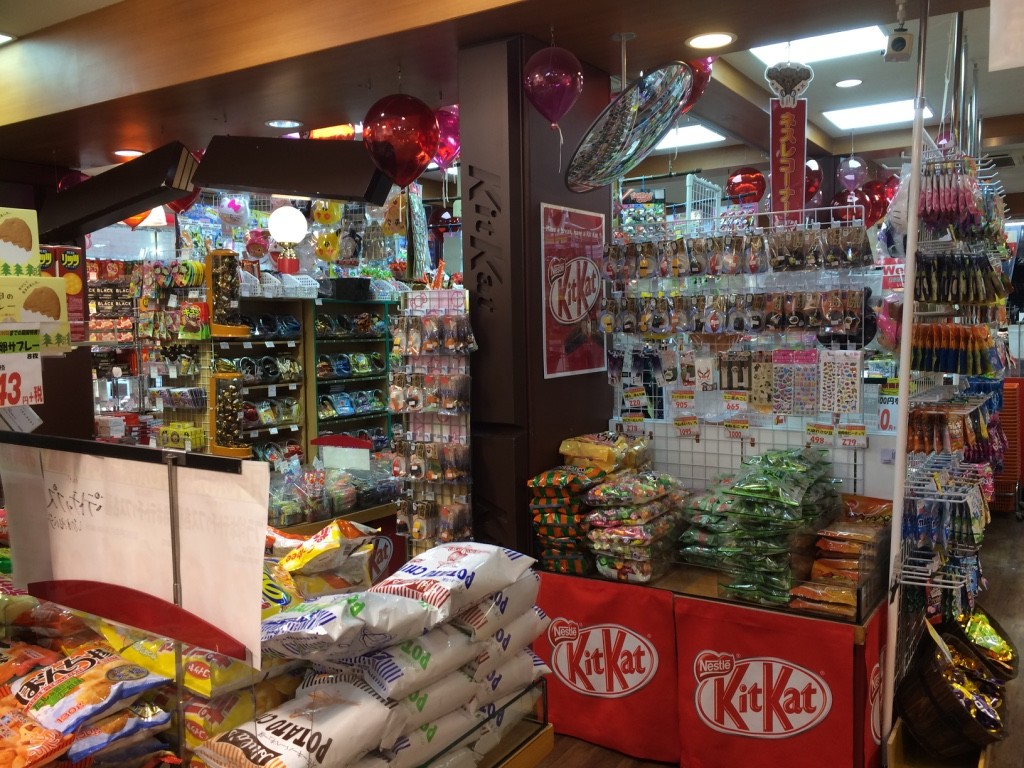 We met Mable and Keith infront of the Forever 21. Lucky we picked a store to meet in front of because if we had just said the bridge near the Glico sign, then we would be in trouble as there were so many people.
We headed to an izakaya place called Kitazo, which was more of a local restaurant than a tourist joint. The food was good but a little pricey for an izakaya considering we didn't order a whole lot. But it was okay since we planned on going out after to try some street foods that are a lot easier to share amongst four people instead of just two.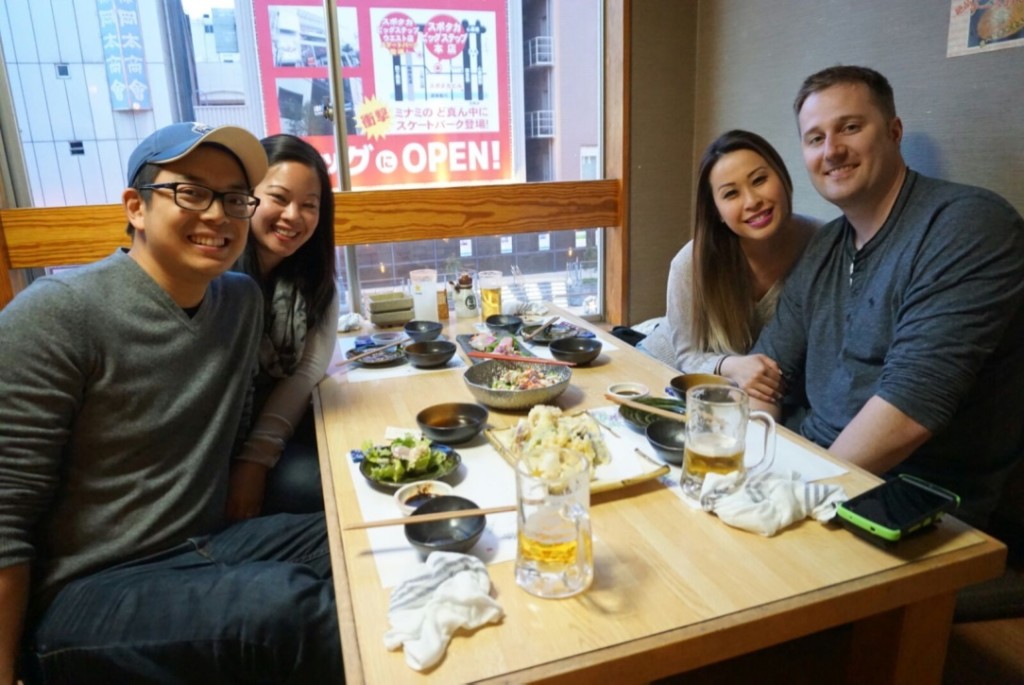 After dinner we went across the bridge to check out the Glico sign. It was the first time we had been in Dotonburi at night, which looks nicer at night than in the daytime (in my opinion). The neon lights everywhere gave the area so much life!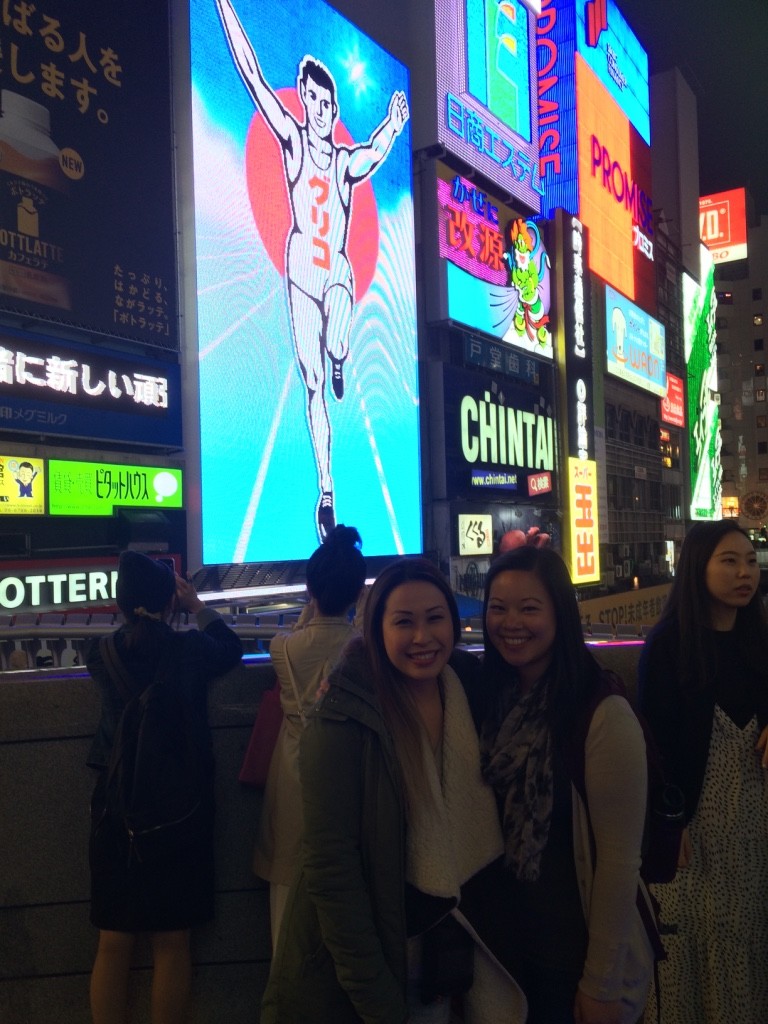 After taking multiple pictures on the bridge, we headed to a store called Don Quijote. This is a Japanese department store (Tim:ish) that literally sells everything. You wouldn't think so, but the top floor has high end luxury goods! This location had 6 floors of food, cosmetics, electronics, clothing… everything! The busiest part of the store was probably the first floor full of Japanese snacks and treats. Mable and Keith are in Japan for a total of 3 weeks, and heading home next week, so they were able to buy a lot of stuff. When I saw them loading up their basket for gifts to bring home, I was a bit jealous. She said she has one dedicated suitcase full of food! In some ways, I was able to live through Mable telling her what I would buy to bring home, and she would end up putting it in her basket.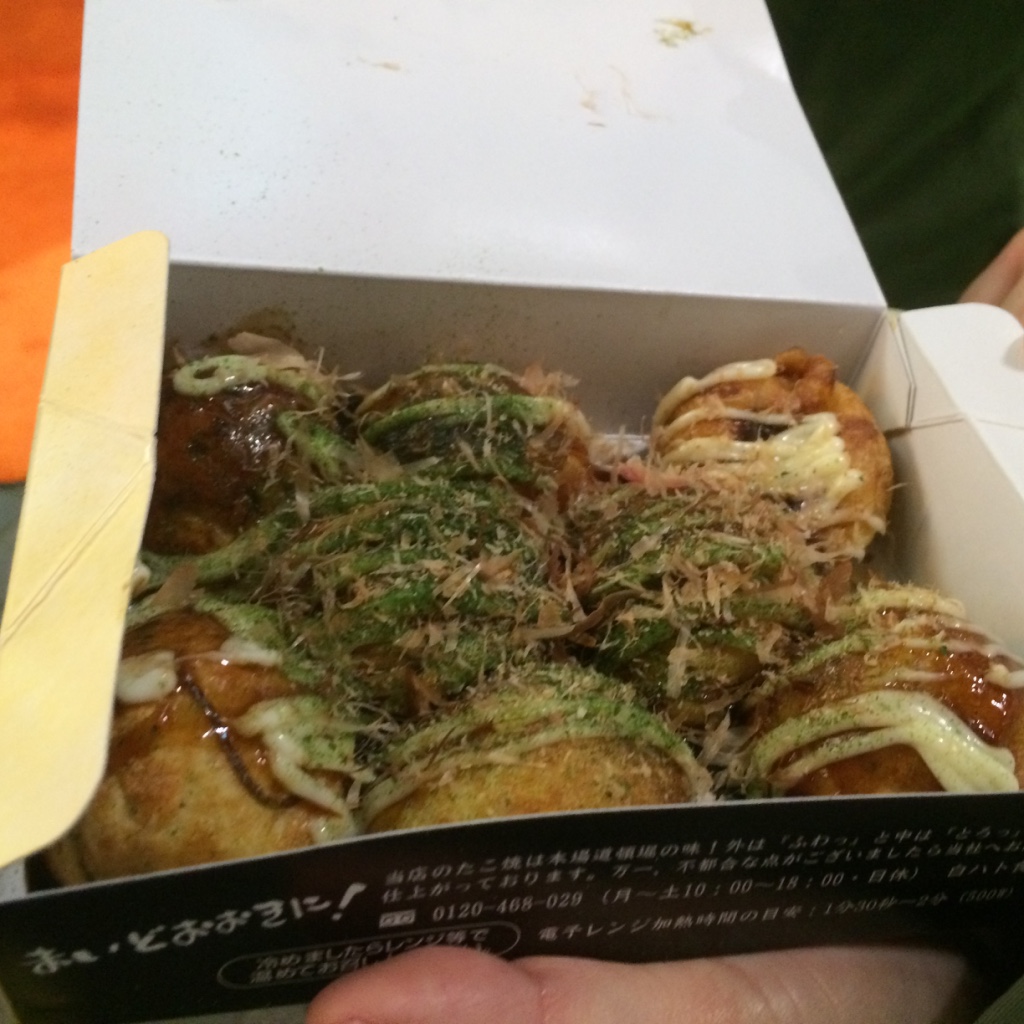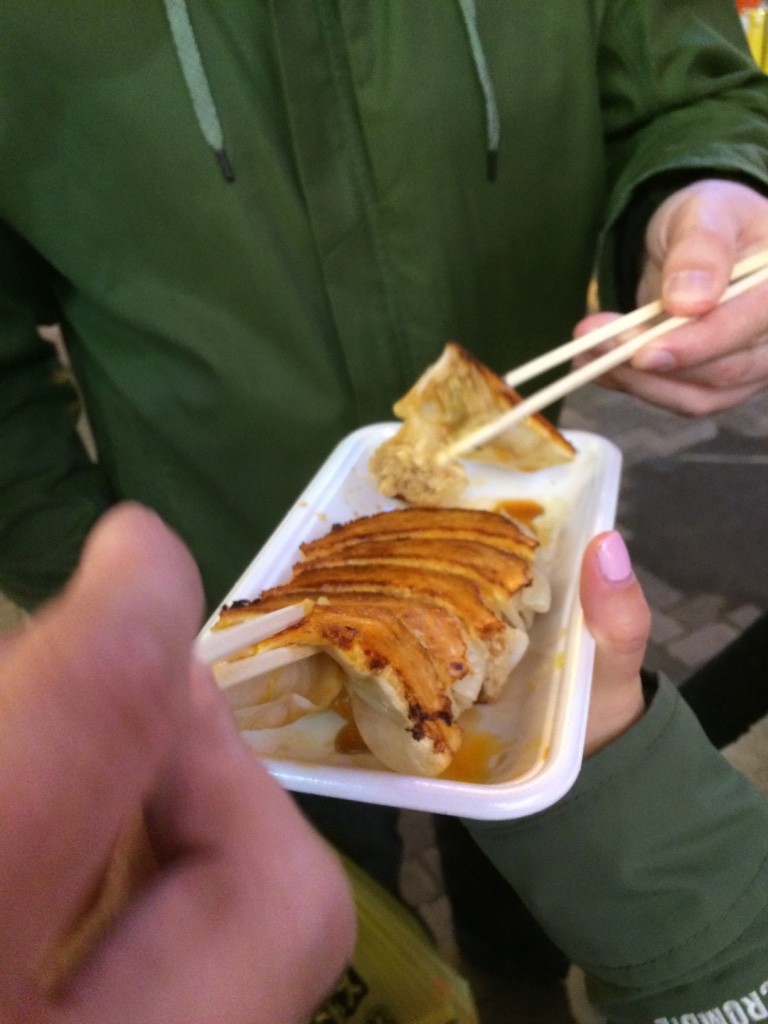 After the takoyaki and gyozas, we had the best thing for dessert, a warm melon bun filled with vanilla ice cream. A melon bun is basically like a Chinese pineapple bun (bolo bao), but the Japanese version of it. Tim and I ordered one to share and it was very good. Tim says it's one of his favourite things he's eaten all trip. The melon bun was freshly baked, which was a nice surprise.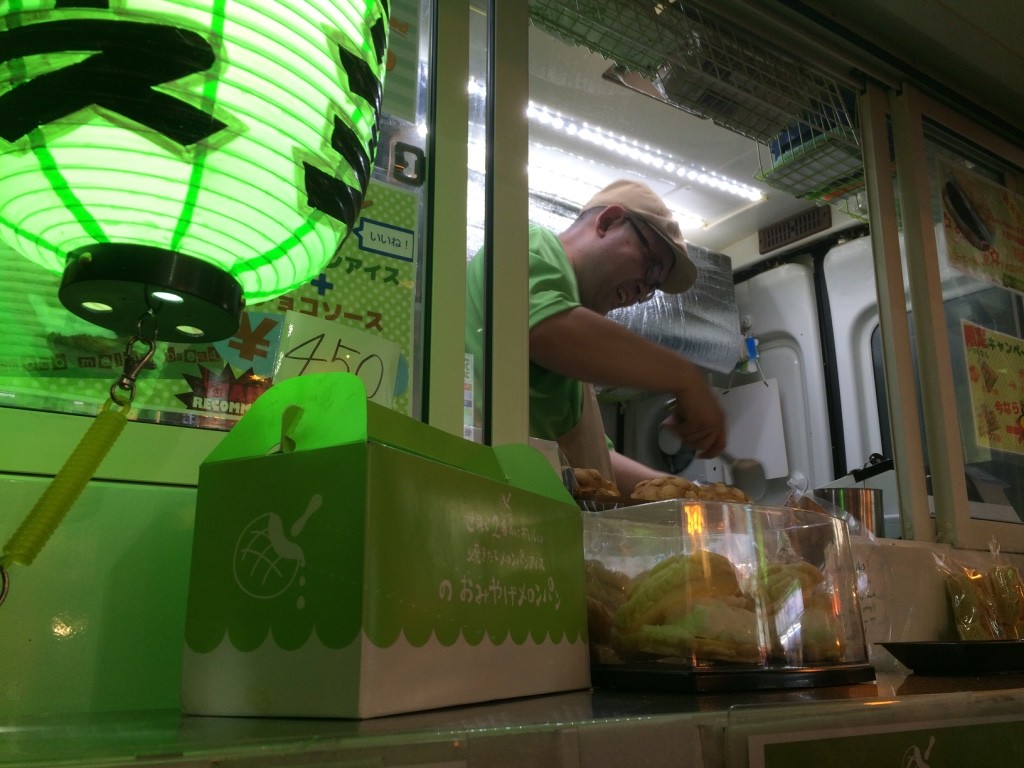 This part of Dontonburi had stalls/food trucks around with a seating area. We sat down and ate our ice cream and then ended up getting some drinks (beers for them and a peach Canada Dry for me) and sat around to chat for a bit. It's great to hear about their adventures in Japan as we'll be going to some of the cities they've already been and vice versa. They liked Sapporo the best and made their food sound amazing. I can't wait to go visit ourselves!
I know I've always said it's nice to see familiar faces while you're away, but it's even better to see good friends. Mable and I agreed that as nice as it is to travel with your significant other, it's great to be able to see friends, as you can try more food with them, they can take pictures for you (instead of asking randoms (Tim: with questionable photography skills…)), and you can talk to someone else besides your significant other in a country that doesn't speak English. I'm glad we were able to meet while we were both in Japan.
Today was a fun day. It also turned out to be a longer day since we didn't come back to the hotel at all. We're thinking of heading to Kyoto tomorrow for the day, it only takes about 15 minutes on the Shinkasen from Osaka. It'll take us longer to get to Osaka Station than it will to get to Kyoto.
Steps today: 25, 200