May 1, 2016
It was our last full day in Sapporo and in Japan. We decided to take the train out of Sapporo and go to a city called Otaru. Otaru is located on the water on the north shore of Hokkaido. It's a small quaint town with a lot of neat shops and museums. The streets downtown used to be the "Wall Street of the North".
The train ride from Sapporo Station is about 30 minutes and costs 640 JPY each way. Too bad we didn't have our JR passes any more. The train to Otaru is the last stop on the same line that takes you to the Chitose Airport (Sapporo Station is in the middle of the two). The train ride to Otaru was very scenic. About half way to Otaru from Sapporo, the train runs right along the coast and you can see views of the snow capped mountains on the other side of the train. The sun was shining and the ocean was a deep blue. It was beautiful.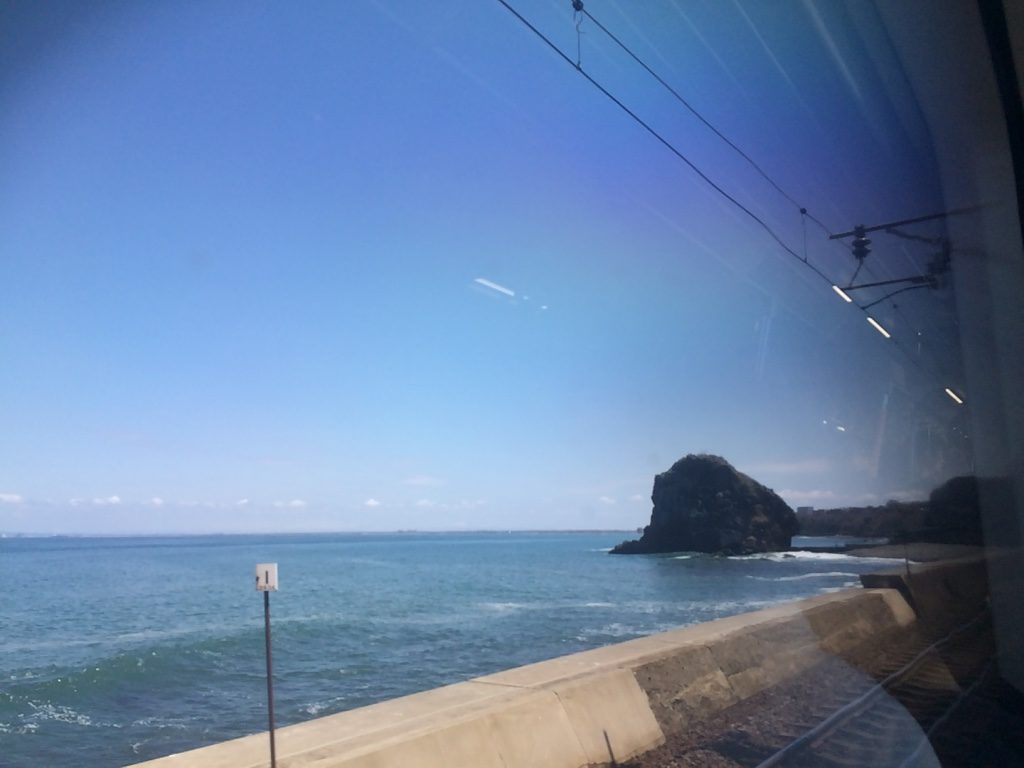 We arrived at Otaru Station and headed straight for the fish market. Sankaku Fish Market is located directly to the left of the station (Tim: when exiting). Hokkaido is known for their seafood, particularly their scallops, crab (king, snow, hairy), salmon roe, and uni (sea urchin). The market is a small strip of a few vendors as well as restaurants (some a lot busier than others). The restaurants mostly served seafood rice bowls of all sorts, sashimi, and grilled seafood. We put our name down at one that looked most appealing to us and waited about 10 minutes before getting called in.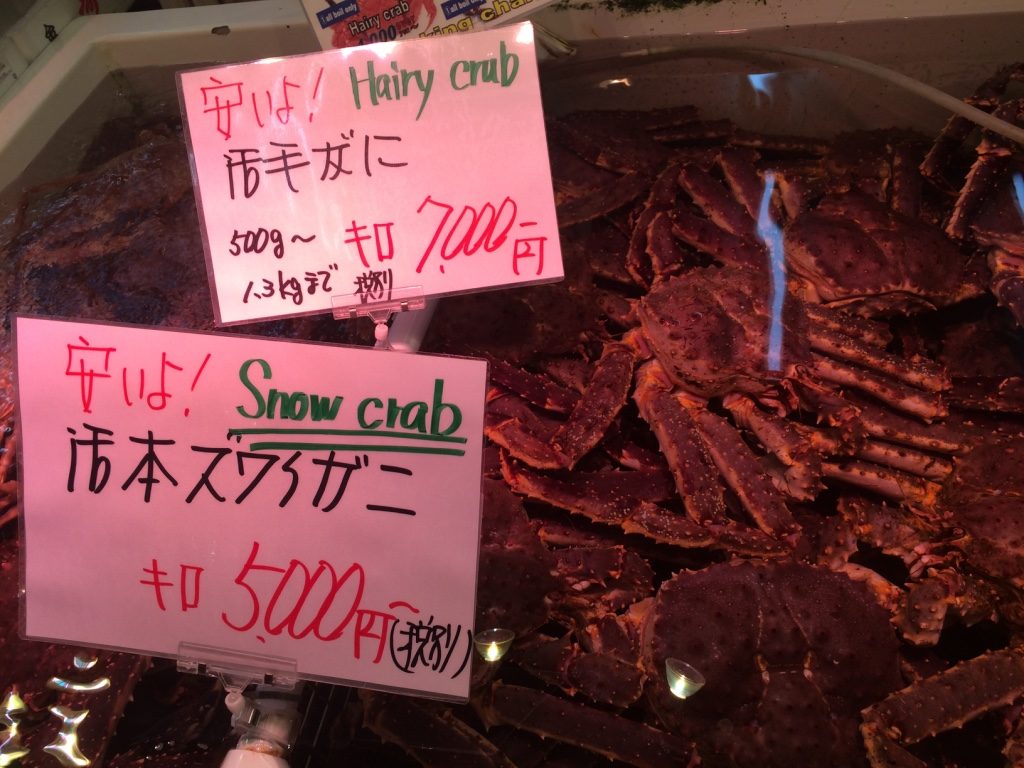 The restaurant was called Takeda, and after looking at their promotional brochures, it looked like the Takeda group has multiple seafood shops within the fish market. We ordered a plate of fatty salmon sashimi (600 JPY for 8 pieces) to share and I ordered a salmon and scallop don (it was a special order because I'm not a huge fan of uni or ikura/fish roe) and Tim ordered salmon with fish roe (both for 1,200 JPY = $14.30 CAD). Each don was served with a bowl of miso soup. The fish was laid out so nicely and everything was fresh and tasty. The scallops were my favourite as they were plump and sweet. Hokkaido uni is very popular and many people were ordering plates of it. The guy beside us ordered the chef special chirashi (deluxe assorted, for 3,000 JPY = $35 CAD). It looked really pretty. I was tempted (but I resisted) to ask him if I could take a picture of it before he ate.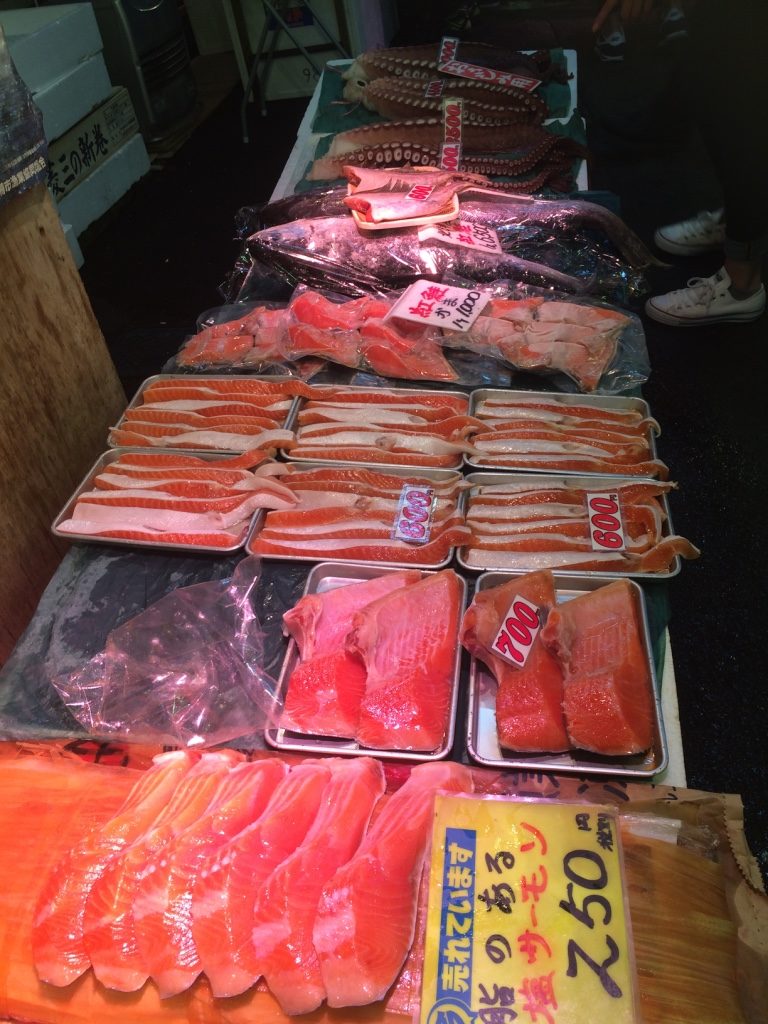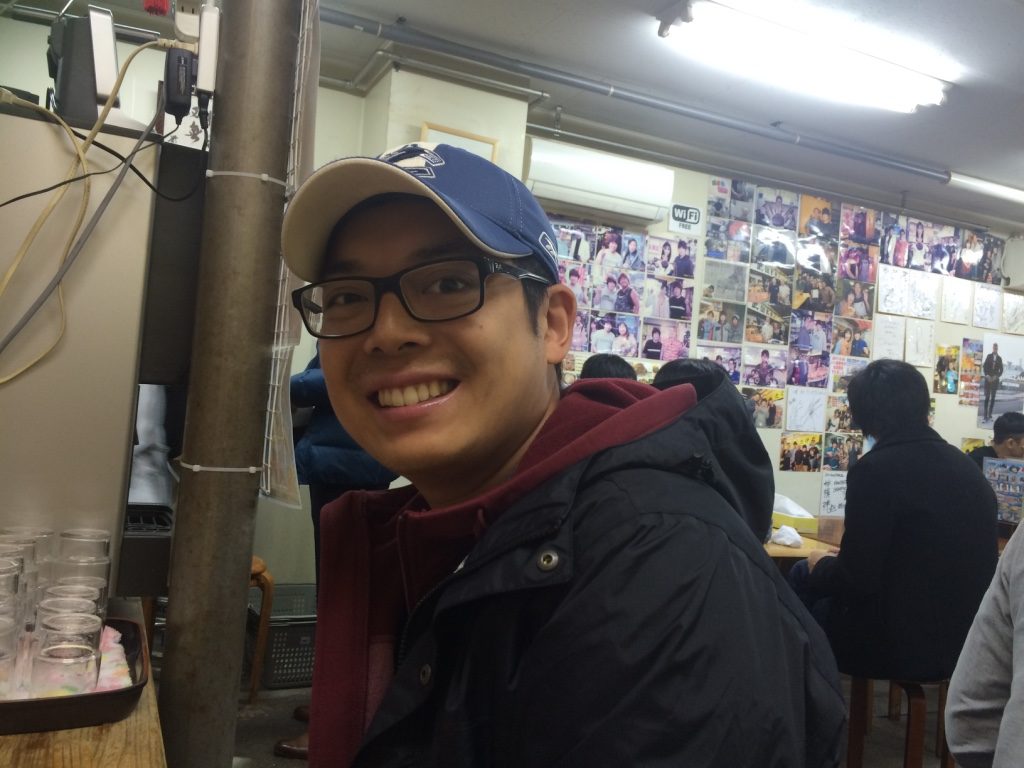 After lunch, we walked into town and went to the Otaru Canal, which is one of their major attractions. The sightseeing part of Otaru is all within walking distance from the train station, which makes it really easy to come for a day trip from Sapporo. While walking around Otaru and seeing their old buildings, the architecture and style of the buildings were all very western.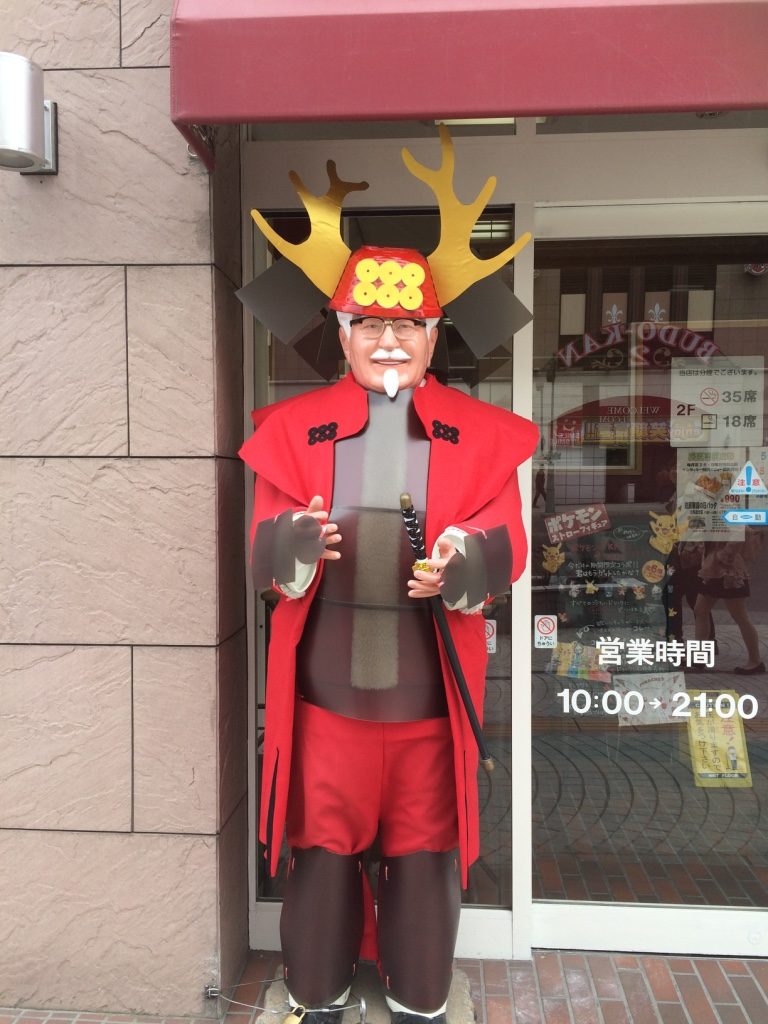 There were a couple of museums that we wanted to check out: the Finance Museum at the former Bank of Japan building, and the Music Box Museum. All the museums in town (Tim: that we went to) are free to go in, which is great.
The Bank of Japan building, which is located on the former "Wall Street of the north", is now Otaru's Finance Museum. They show the history of Japan's currency and how it has evolved to what it is today. I thought the best part of this museum was going into the vault and being able to pick up a stack of 100 million Yen (I've never held so much money in my life and probably never will). All of the signage is in Japanese with no other translation, but when you get into the museum they give you an English pamphlet with information of what you'll see when you go in. On our way out we watched a (Tim: English dubbed) video about how the Bank of Japan works and the role that the central bank plays. While watching it, I felt like I was in school learning about basic economics and inflation.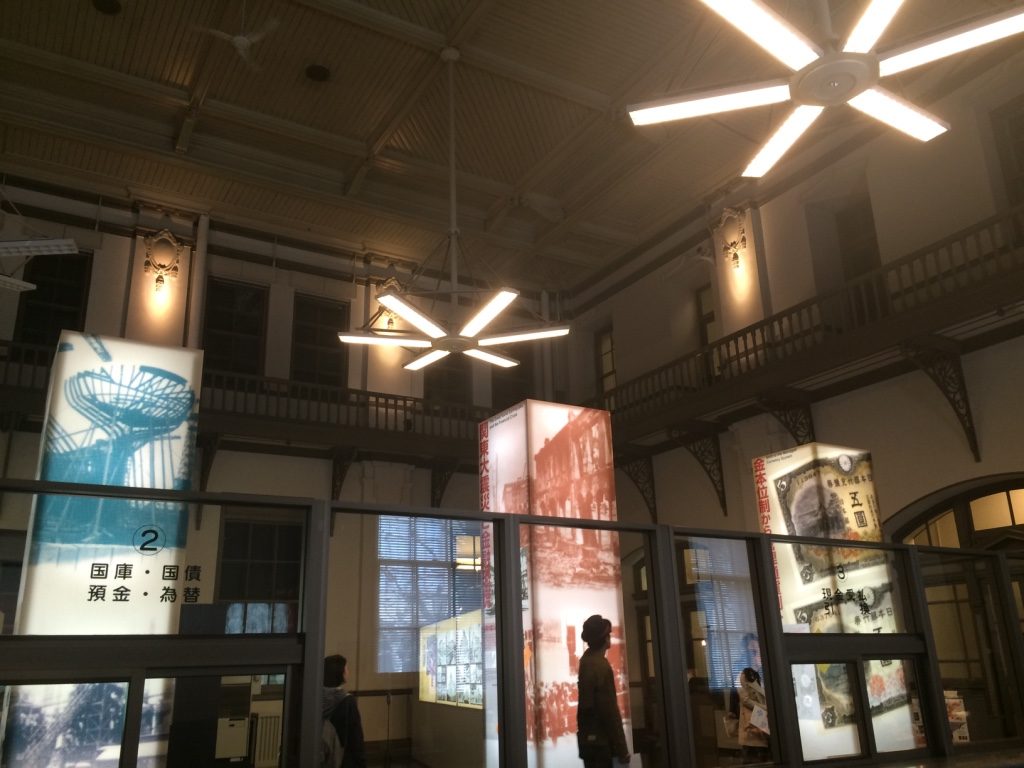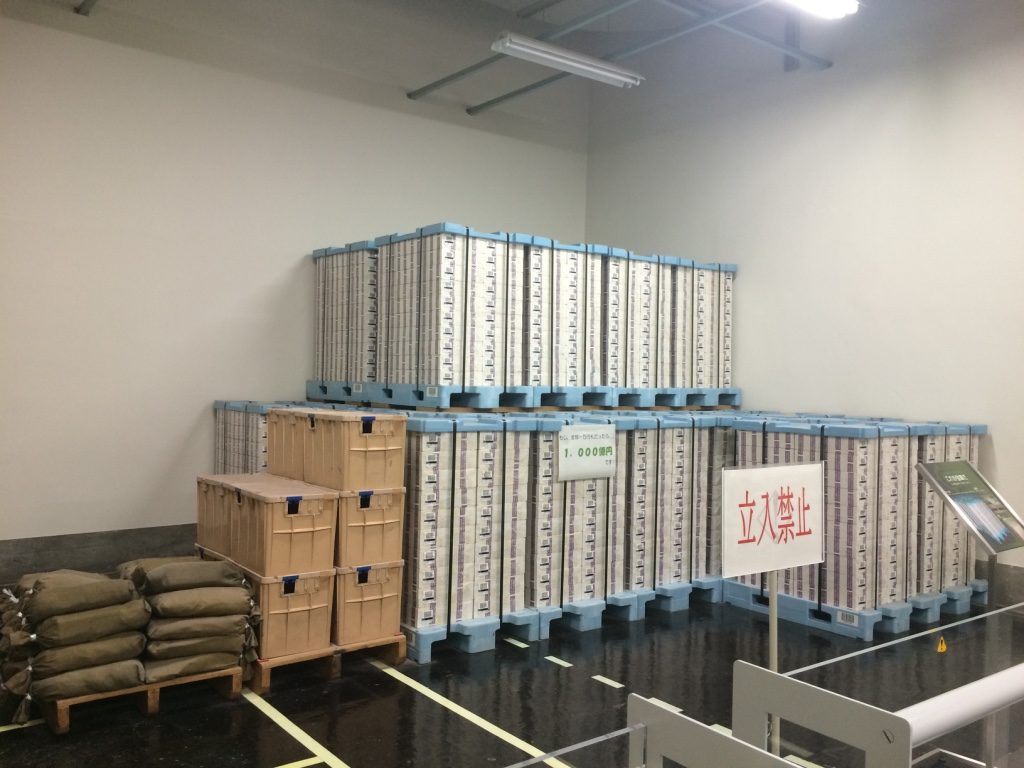 We walked down one of the main streets in Otaru that was filled with shops that sold mostly Otaru sweet and snacks. The most popular store in Otaru is LeTAO bakery. They have multiple locations in Otaru (you'll also see their merchandise at stores in Sapporo and probably around Japan) and are famous for their dairy based merchandise – cheesecake, cheese crackers, cheese and chocolate cookies, chocolate, and ice cream. Walking down this street and going into the multiple LeTAO locations, Tim and I tried everything they sold. They give samples of everything (and big ones at that). They have a sale associate standing outside their stores with either a tray of chocolates or a whole cheesecake to scoop samples for you. Their merchandise was very good. I really enjoyed their cheesecakes and chocolate. If they have LeTAO merchandise at Haneda, I'll probably buy some to bring back home in the summer.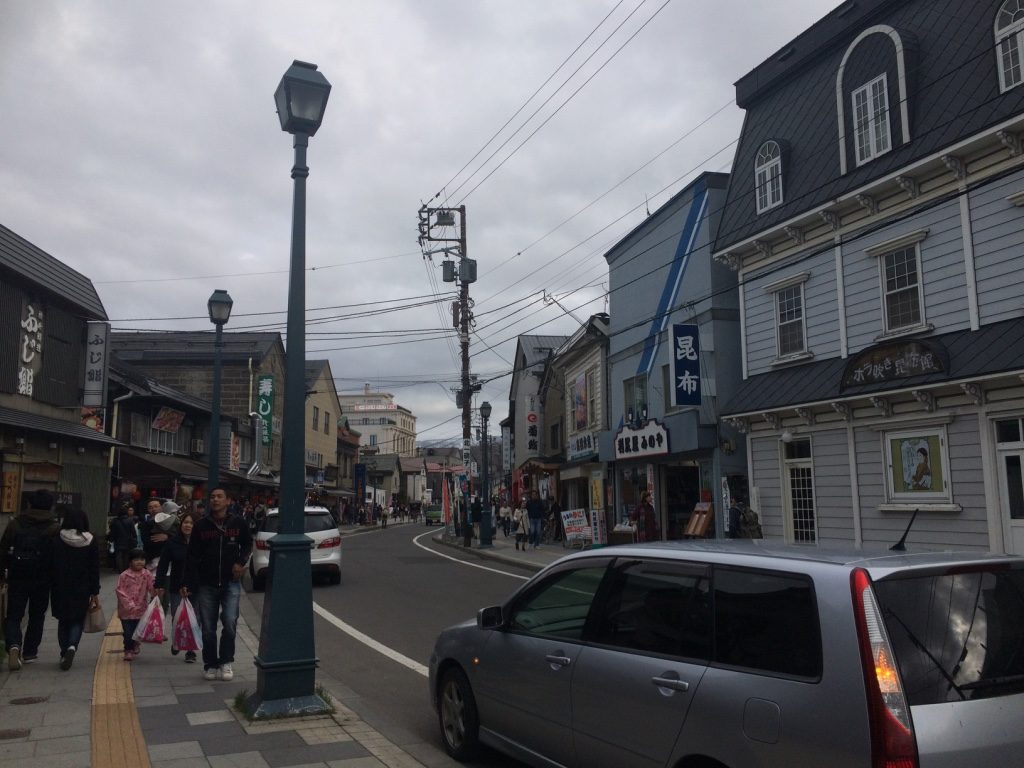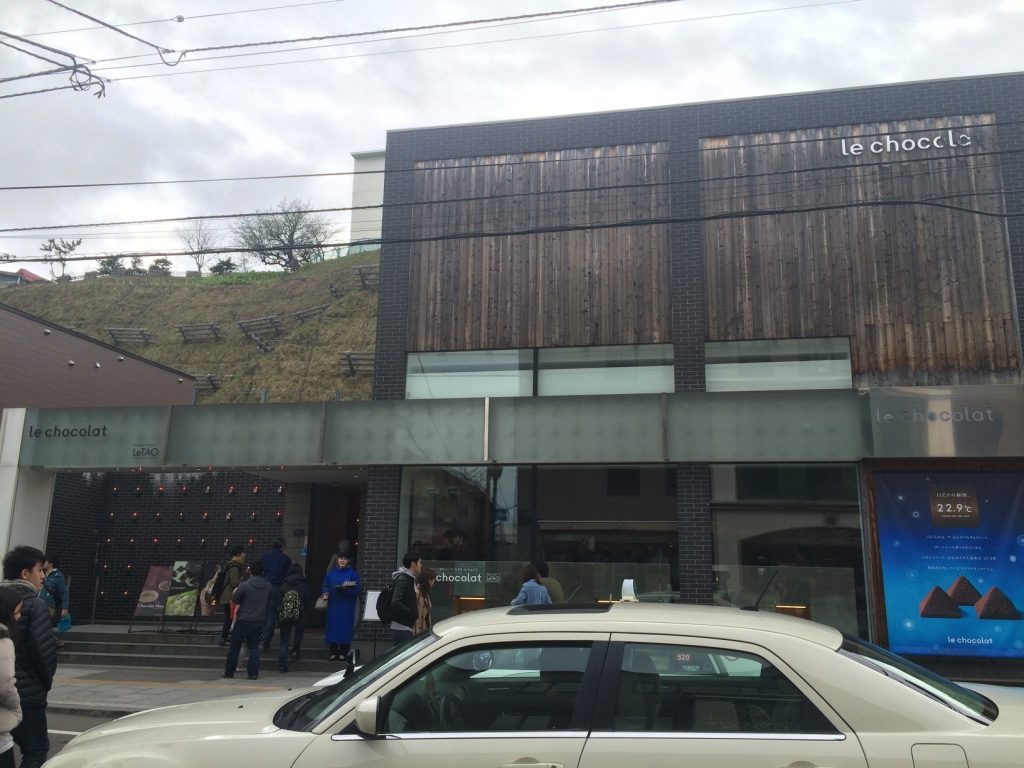 After our little food tour, we ended up at the famous steam clock in Otaru. It reminded us of Gastown and as we got closer to it, we saw plaques all around the steam clock's base that said "Gastown, Vancouver, BC, Canada". Being away from home for 2 months, I was really excited to see something from home in any shape or form. It turns out that the steam clock maker from Vancouver also made this one in Otaru, the cast of the Gastown clock was used in this one. The steam clock is located right in front of a music box store and museum. When you go in, the whole ground floor is full of tiny music boxes and as you go up to different levels the music boxes get more expensive and fancy.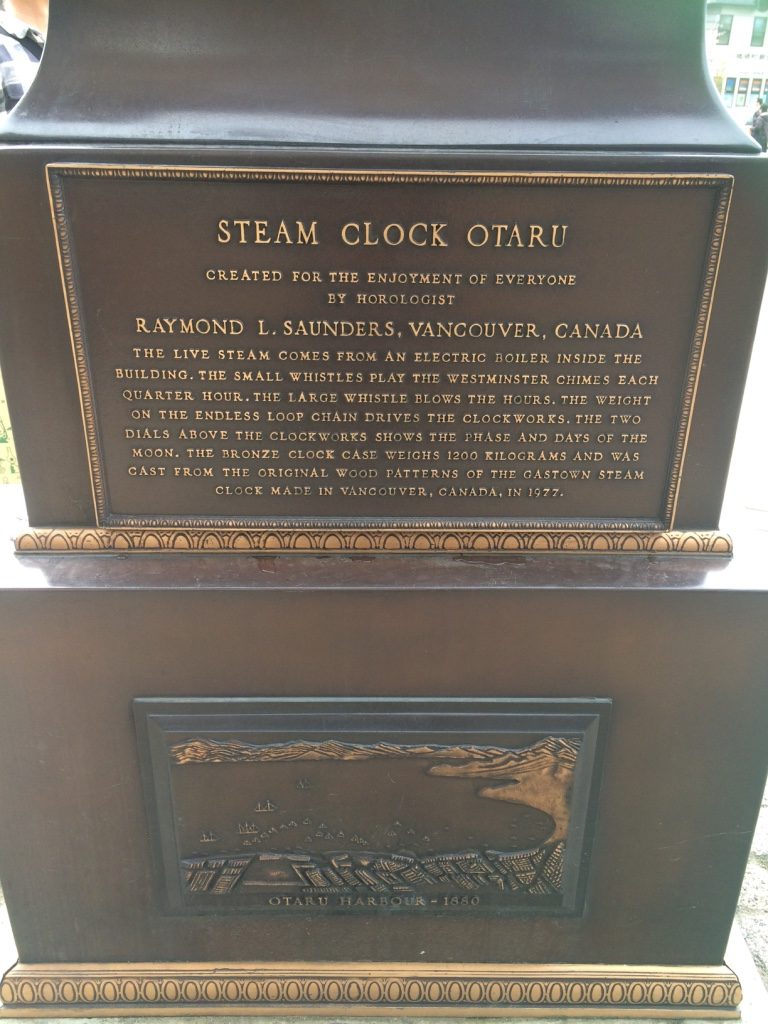 We walked through town some more and eventually made our way back to the train station. Otaru is a very small, charming, and beautiful city with a lot of character. I'm glad we spent our last day here as it was different from other cities in Japan that we had visited. We had planned to have dinner in Otaru but we didn't see anything that caught our eye. Most of the restaurants served seafood dons, similar to what we had for lunch so we decided to head back to Sapporo for our last dinner in Japan.
When we got back to Sapporo, we were actually both still full from the LeTAO samples and the ice cream we had. We decided to do a bit of last last minute shopping at the ESTA mall beside Sapporo Station. A lot of stores were having sales because of Golden Week. Muji had signs all over showing discounts, but since I couldn't read the signs and only saw the percentage off, I didn't know what the conditions of the sales were. What I thought was discounted was still regular price despite all the signs saying 20% and I wasn't able to communicate with the sales associate showing her the sign. Oh well, it wasn't meant to be. Sorry Nate, no bear T-shirt for you.
For our last dinner in Sapporo, we ended up having CoCo Curry (Tim's pick). It was between that or yakitori (my pick). But since we had yakitori the night before and the smoking was a bit annoying, we went to CoCo. This is truly Tim's comfort food restaurant. I like Japanese curry too but not as much as Tim does. But since he's always so happy when he eats it, I compromised.
We stopped by Lawsons (convenience store) on the way back to the hotel. This seemed like a very regular occurrence for us before going back to any hotel/apartment we were staying in while in Japan. We would usually get a beverage of some sort (water or cool Japanese drinks we haven't seen before), a snack for later (usually ice cream or a Japanese pudding) or breakfast for the next morning (either yogurt or an egg salad sandwich). I'll definitely miss Lawsons, Family Mart, Sunkus, etc.
Packing up each time we move around is always a tasks in itself. Given the small quarters of our room, it was a little difficult. I had everything from my bag sprawled out on the bed. I can't wait to go back to Taipei and unload some things. My bag has gained 10kg since leaving Vancouver (yikes!).
It's crazy how fast April has flown by. I've really enjoyed Japan, which doesn't really surprise me. I love Japanese food, snacks and products so I knew I would like it here. I'll really miss how pleasant and nice everyone is, how clean the washrooms are (they all have heated seats!), and how good (reasonably priced) the food is. I know we'll be back in the future to explore more, or even to just go back to Tokyo. We spent 26 days in Japan, but we could have easily spent our full 4.5 months here and not been bored. Everyone says how expensive Japan is to visit, but in actuality Japan can be as expensive as you want it to be (Tim: or as cheap as you want it to be… which could probably be said of most places). If you want to eat "the best" of everything, then obviously Japan is super pricey, but if you eat modestly like how probably 80% of the population eats, it's very reasonable and cheaper than back home for something similar.
We'll be heading back to Taipei for a few days before going to Australia. I'm most looking forward to seeing family and friends while there. I am not really looking forward to how we'll be eating. Australia is notoriously expensive, so I think Tim and I won't be eating as bountifully as we have been in Asia. Maybe we'll start to actually lose weight.
Steps today: 18,000