April 28, 2016
Our last morning in Okinawa was just packing everything up before the check out time at 11am. The sun was shining and it was about 28°C. We checked the forecast for Sapporo and it was a high of 11°C and a low of 3°C. We basically picked the two most extremely opposite parts of Japan (climate wise) to visit back to back.
Before checking out we went downstairs to the Family Mart and grabbed a few things for lunch – an egg salad sandwich, a fried chicken drumstick, and inari. We checked out and made our way to Asahibashi Monorail Station to take the train to Naha Airport. The train ride to get to the airport was 260 JPY = $3 CAD each. We arrived at the airport dripping in sweat, it was not a pretty sight.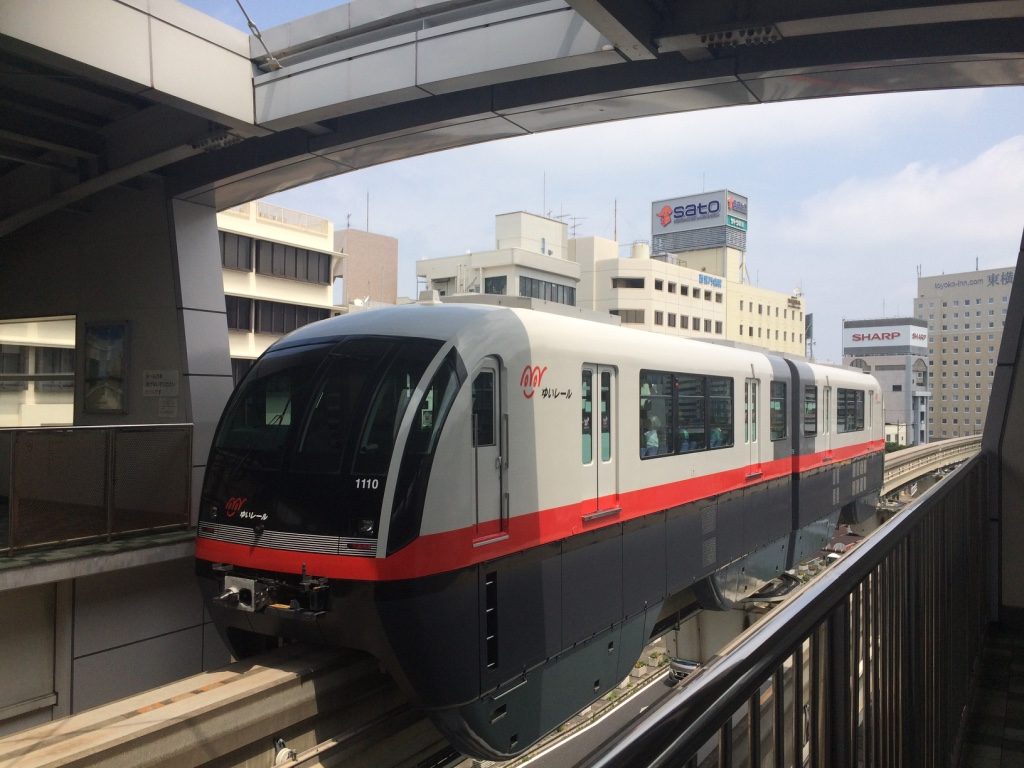 When we arrived, we checked in and noticed that Tim's boarding pass said Star Alliance Gold. He didn't think he still had status this year but apparently he still does? Or maybe this is because he had gold status when we booked these flights. Anyway, we went to the ANA lounge and they scanned his boarding pass and we were allowed in. The lounge was very business oriented and quite small. They had some fresh juice, fountain drinks, Suntory Whiskey, Orion Beer, and some Japanese cracker snacks. Their Orion Beer pouring machine was really cool. Tim took a good video of it.
While sitting in the lounge, there were a bunch of fighter jets taking off from the airport. Except this time, these fighter jets were part of the Japanese Self-Defense Force. (Tim: We saw two jets take off in tandem and banked left together immediately after taking off… which was pretty cool). We had some drinks in the lounge before heading to our gate.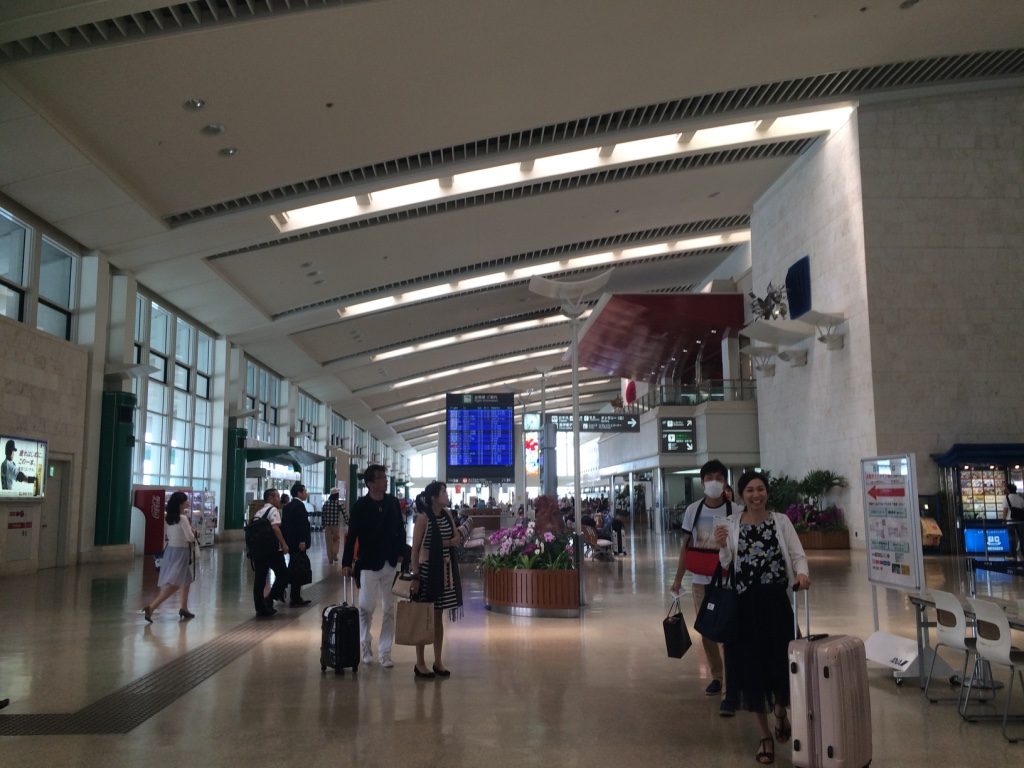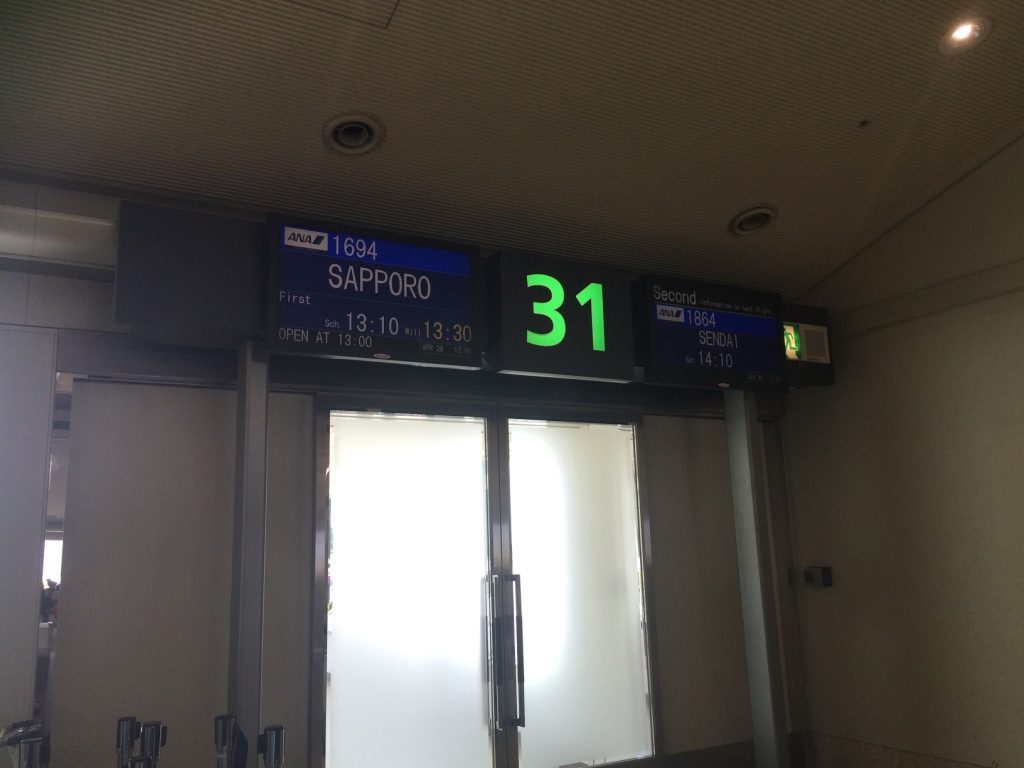 Our flight was delayed by 10 minutes, but still ended up getting to Sapporo on time. The flight was about 2 hours and 45 minutes. ANA domestic flights don't offer much in terms of food or drinks (they only have coffee, apple juice, green tea, or consomme), which is a bit disappointing for an Asian airline. The best airline we've flown has been Bangkok Airways. For a domestic flight in Thailand (that was only an hour long), they served us drinks and a meal.
When we arrived in Sapporo and stepped out of the plane, we could immediately feel the cold crisp air, a stark difference from the warm humid air we were in a few hours ago. After we got our bags we headed for the JR New Chitose Airport Station where we caught a train to Sapporo Station. The train ride was about 35 minutes and cost us 1,070 JPY = $12.45 CAD each.
Our hotel, Nest Hotel, is about a 6 minute walk straight up the street from Sapporo Station. On our walk there, my sweatshirt was not cutting it. It was so cold! I don't think we've been this cold since some time in February when we left Vancouver. Tim's going to say it wasn't that cold, but it was (Tim: it wasn't that cold). We got to the hotel and checked into our room. The room was similar to other typical Japanese hotel rooms – small, double bed, with minimal space to put your luggage. But as always, everything is very clean so there's not much more you can ask for. We got a pretty good deal on this hotel room, we're paying $245 CAD for 4 nights here. We booked on Expedia and had a promo code for $100 off from TD Rewards.
We settled in and layered up. I wore my Heattech shirt from Uniqlo, brought out my scarf and my toque (I basically brought my toque just for Sapporo). We did a bit of research on what restaurants were close by since our plan for tonight was just to grab dinner and plan our next few days here. Since it was so cold out, I was actually craving ramen (which rarely happens). Sapporo is known for having good ramen, Hokkaido ramen, which is more of a miso based broth (vs. tonkotsu broth from Fukuoka/Hakata). My favourite ramen in Vancouver is Santouka on Robson, which is originally from Hokkaido. There's actually a ramen area in Sapporo but it was too far of a walk for tonight, so we continued looking. Tim found a yakitori place one street over that sounded really good so we headed there.
When we got to the yakitori place, it did look really good but the wait for dinner was 45 minutes so we passed. We'll try to go back again another day. We walked down the street and found an izakaya whose menu looked good so we went there. The izakaya was filled with smoking businessmen and women. We were seated at the counter since all the tables were full. Unfortunately, everyone to my left was smoking and blowing it my direction (I used my scarf to cover my nose when it got bad). We ordered a salad, yakitori, chicken karaage, fried squid, pork belly fried rice and edamame (which we thought was free but I think it's free if you order drinks). Our bill came out to be 4,049 JPY = $47 CAD. Everything was tasty (we have yet to have a bad meal in Japan. *knock on wood*), but towards the end we wanted to leave as soon as possible since even more smoke was blowing our way.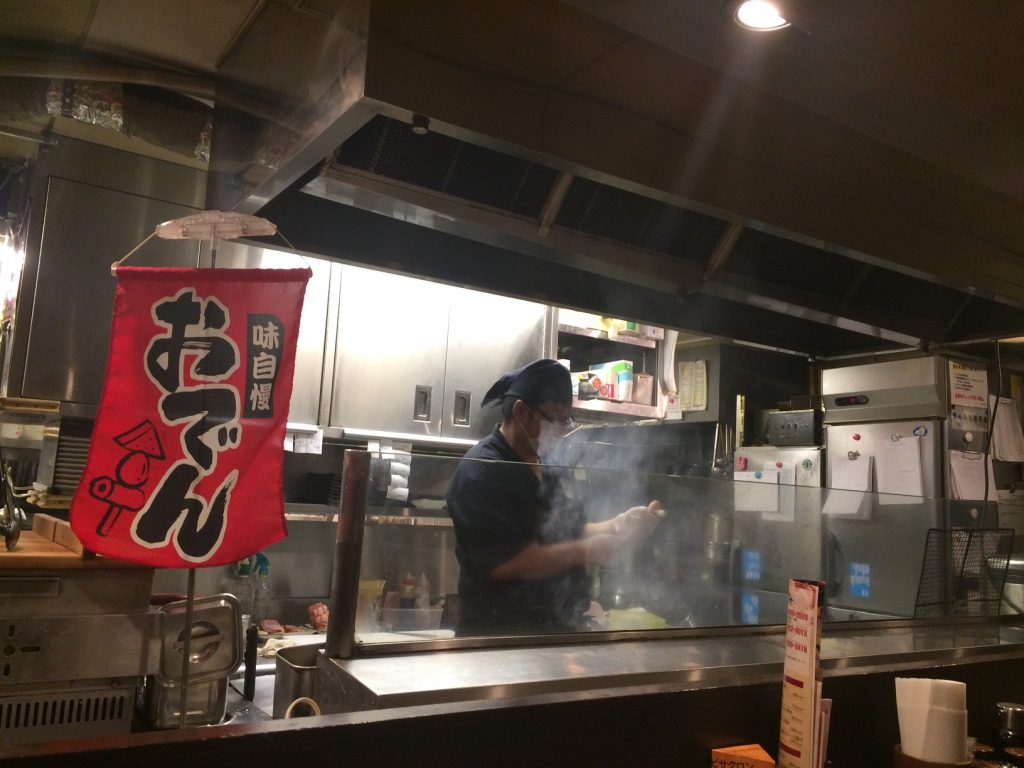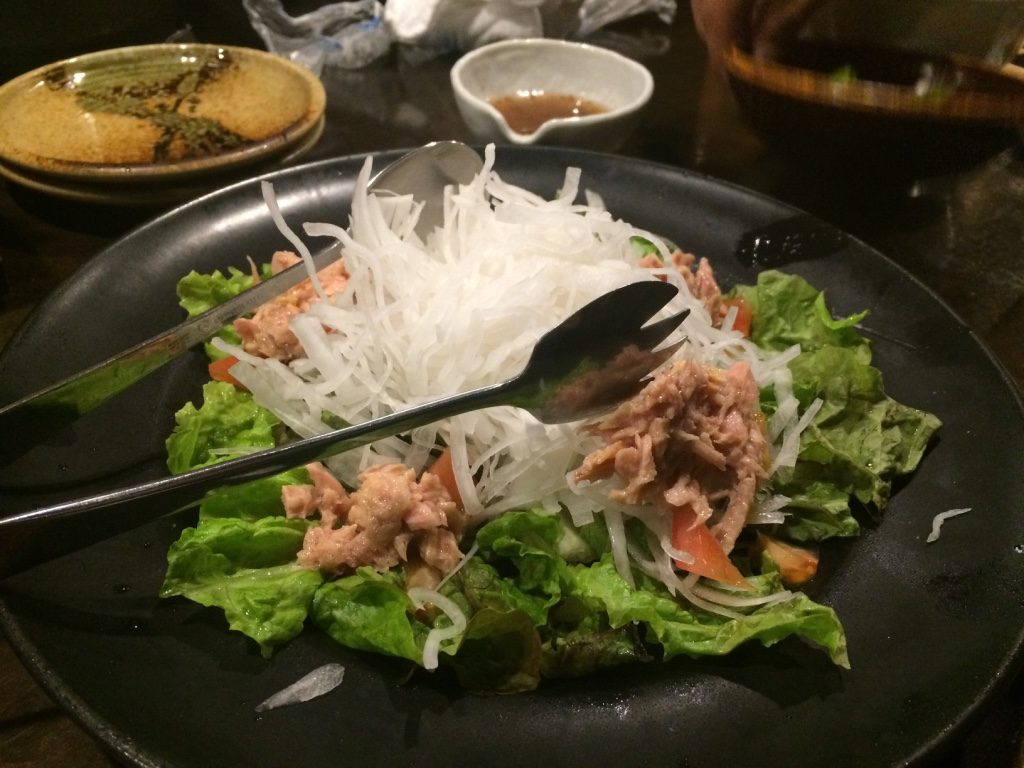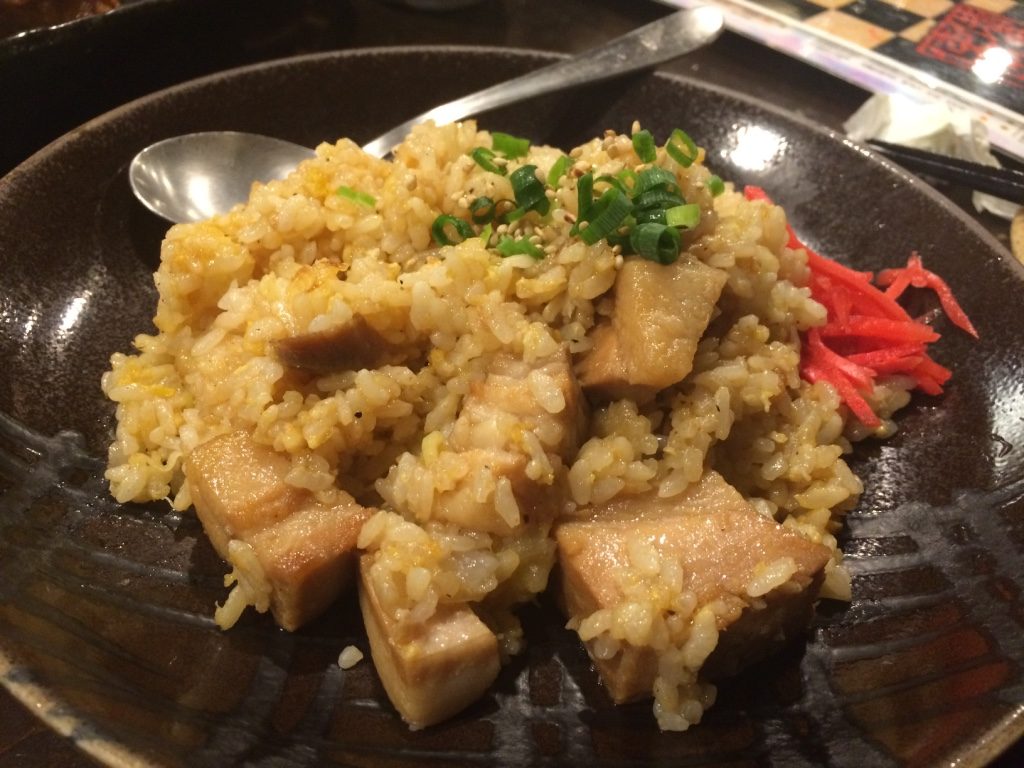 The Sapporo Clock Tower was close to the hotel so we decided to take a quick look. We took a picture and then walked back quickly. It was too cold!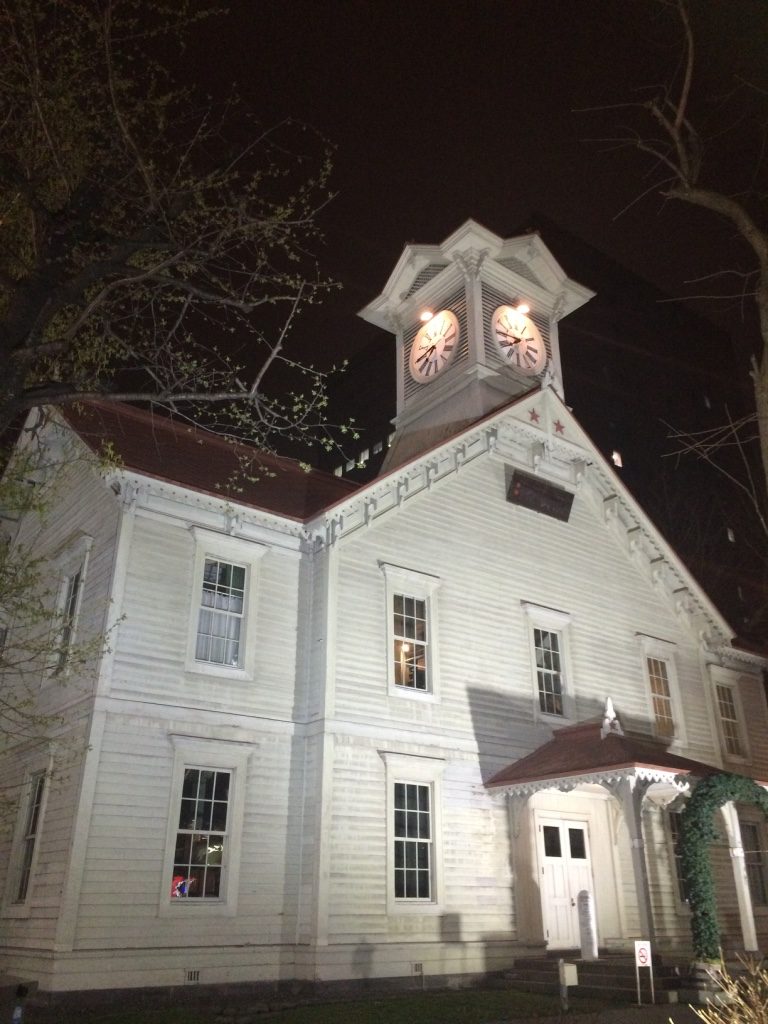 Looking forward to exploring another part of Japan in the next few days. It's our last Japanese city we'll visit before heading back to Taipei on Tuesday. April went by so quickly, I can't believe it's almost May. We'll be more prepared with layering up even more tomorrow.
Steps today: 7,000