July 16, 2016
Today is our very last full day of this trip! We can't believe how fast these past 4.5 months went. We're feeling a mixture of emotions as we begin our long day of travel early tomorrow morning. On one hand, we're really excited to see all our family and friends and on the other hand, coming back home poses a lot of questions about what we're going to be doing in the upcoming months and about our lives in general. It was only until we got to Phu Quoc when we started to really reflect on our trip and lives in general. We were both hoping we would do a lot more personal reflection on this trip, but things always seemed to get too busy to do that.
We made sure to get a good night's sleep last night because we know we won't be getting one for a while. Hopefully our jetlag won't be bad when we're back! We had a pretty simple breakfast at the restaurant downstairs – noodles and toast. After breakfast we went back to our room and did some organizing and packing for the rest of the morning.
For lunch we went to a restaurant called, Com Cali, which is a Vietnamese casual restaurant chain. We passed by a few while in Saigon and there is one down the street from us. Most of the people eating there were locals. I expected there to be more tourists. Tourists generally don't like to eat at clear chain restaurants but we both think it's interesting to eat at local chains. As I mentioned yesterday, we're trying to minimize our risk if getting food poisoning the day before our long travel day, so no street food for us today. We were thinking of getting a banh mi but decided against it (warm mayo is always a risk and we're being super cautious). We ordered com tam, broken rice with grilled pork, and it was good – no complaints.
After lunch we walked down to the Notre Dame Cathedral to walk down "Book Street", which is a tree lined street beside the Post Office. It was a warm day out, no clouds, and it was 34 degrees. We went into the McDonald's close by and remembered that Vietnamese McDonald's didn't really have any special desserts like in Malaysia. We ended up just getting a vanilla cone each – 10,000 VND = $0.58 CAD.
We walked back to the Dong Khoi area (where all the nice hotels and malls are) and browsed around at the Union Square Mall. We debated whether we should just stay in the area for 2 hours and have an early dinner or go back to the hotel. There wasn't much else we wanted to see in the area and we would be walking around aimlessly so we went back to the hotel to rest up. When crossing the streets around Dong Khoi, there are a lot of tourists around and you can tell who has just arrived (we were those people once too, or maybe that was just me) because they'll wait forever to cross the street. Tim is like a crossing-the-street pro now. He leads a lot of people across the street and tells them they just need to start walking (such a local..). Maybe because we're darker now, but people have been speaking Vietnamese to us instead of English and are surprised when we say we can't understand. That didn't happen to us when we were here at the beginning of the month. Do we look Vietnamese? I guess we don't look Chinese.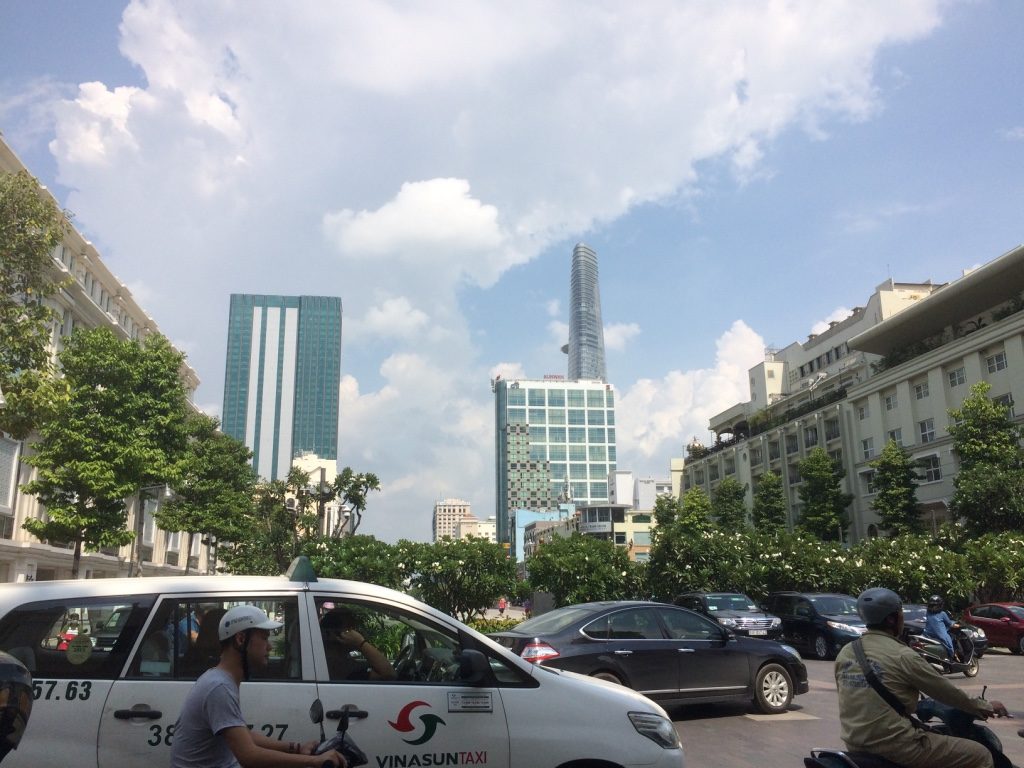 We went back out at around 5pm to have an early dinner. We went back to the VinCom Center basement and walked around a couple of times before deciding to go to Pepper Lunch. The majority of options at VinCom are Korean BBQ or hot pot (all you can eat). So our last meal in Vietnam was Japanese casual fast food. We've now had Pepper Lunch in Taiwan, Cambodia, and Vietnam – but haven't even been to the ones in Vancouver. Since we had some leftover VND, we went back to VinMart and I grabbed a few more snacks to shove into my backpack.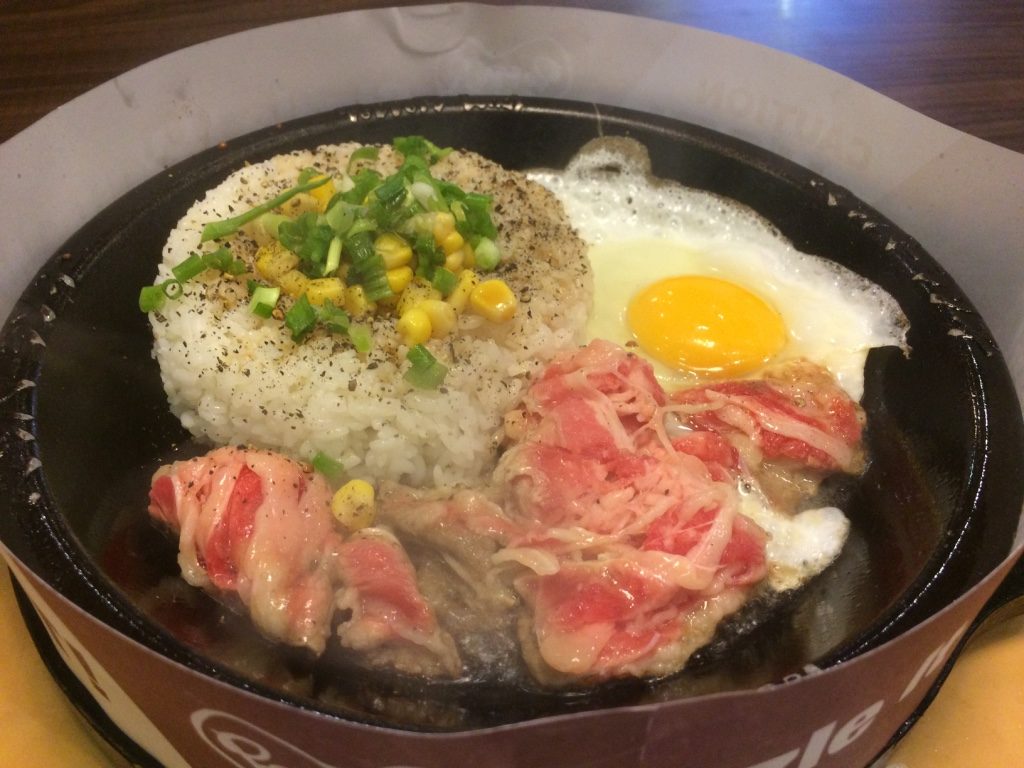 When we got back to our room, we packed up, and Tim organized all our receipts (he's the best record keeper). We're taking a car to the airport tomorrow at 3am since our flight leaves for Hong Kong at 5:30am. We're going to train to Central HK and have breakfast with a couple of our friends for a quick visit. We leave Hong Kong at 2:30pm for Tokyo-Haneda, where we'll have a 2 hour layover before our last flight home! We'll finally get home around 3pm on July 17th, which will be the longest day ever for us.
After tomorrow, we will have taken 30 flights, visited 49 cities, 11 countries, and slept in 44 different beds. We're ready to come home!
Steps today: 14,500